Abdelhamid Abaaoud: What we know about Belgian man identified as suspected Paris attacks 'mastermind'
The 27-year-old was reportedly behind several failed terror attacks in Belgium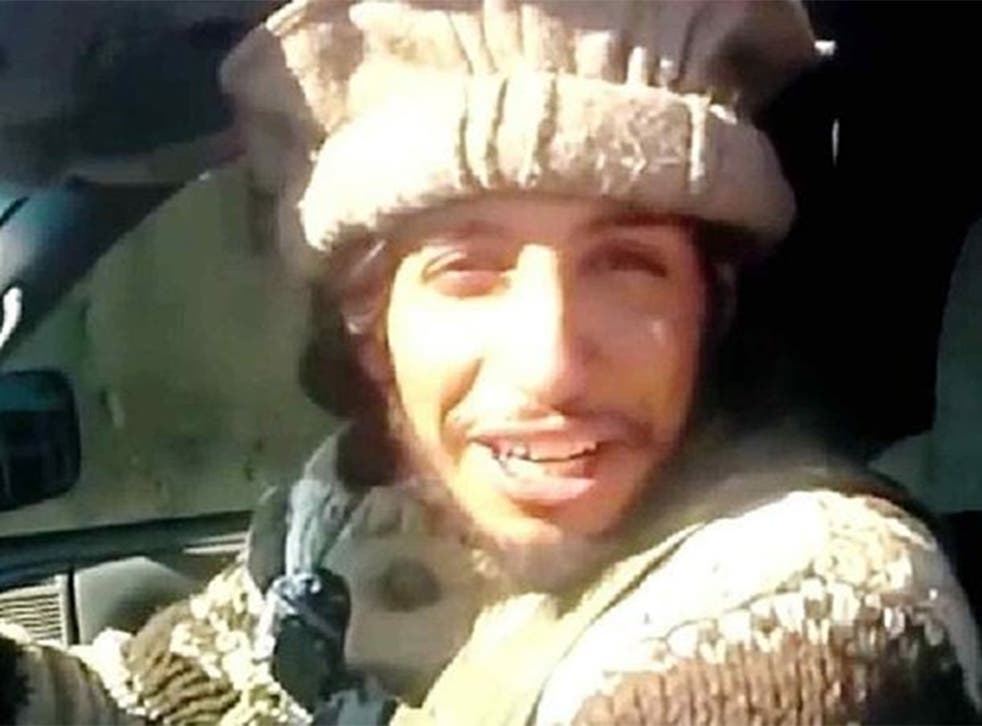 A French official has named the suspected mastermind behind the Paris attacks as a Belgian man called Abdelhamid Abaaoud.
He was involved in previously thwarted train and church attacks, as well as the plot to kill Belgian police officers just days after the Charlie Hebdo massacre in January.
RTL radio in France reported that the 27-year-old is "one of the most active Isis executioners" in Syria.
Video: Police arrest Paris suspect
He is said to be from the Molenbeek district of Brussels, which has seen multiple police raids since eight suicide bombers armed with assault rifles killed at least 129 people in Paris on Friday night.
Abaaoud allegedly oversaw the attack and funded it. He was suspected of planning a series of foiled terror attacks and his phone was traced to Greece.
Charlie Winter, a security analyst specialising in Isis, told The Independent Abaaoud's profile would fit that of someone capable of planning the massacres in Paris.
"He's exactly the kind of person you would expect to plan something like this," he said.
"You don't go from never trying anything to masterminding an attack involving multiple attackers, multiple targets and multiple weapons."
Said to be the son of a shopkeeper from Morocco, Abaaoud reportedly joined Isis in Syria in 2013 and appeared in a video driving a van carrying a pile of mutilated bodies to a mass grave.
Belgian media reported that he recruited his own 14-year-old brother, Younes Abaaoud, who is believed to be one of the youngest fighters in the so called-Islamic State.
In pictures: Paris attacks

Show all 25
The 27-year-old, who goes under the name Abu Umar al-Baljiki, is thought to have taken part in Isis battles and executions and was seen in a video transporting mutilated bodies to a mass grave.
But after training with the terrorist group he returned to Belgium in order to carry out an attack in his home country days after the Charlie Hebdo massacre in January.
Abaaoud and two other Belgian jihadists, Khalid Ben Larbi and Sufian Amghar, planned to kill police officers but their hideout in Verviers was raided before they could carry it out.
Ben Larbi and Amghar were killed in a shoot-out with police, who found Kalashnikovs, bomb-making equipment and police uniforms on 15 January.
But Abaaoud was not in the house at the time and managed to escape back to Syria, being featured in the seventh issue of Isis' Dabiq propaganda magazine the following month.
He boasted of plans to "terrorise" the West and claimed police had failed to arrest him despite stopping and questioning him as he returned to the Middle East.
At least one of the Paris attackers named so far had links to Abaaoud, De Standaard reports.
Brahim Abdeslam and the suspected mastermind were both named in criminal cases in 2010 and 2011 and lived in the Brussels district of Molenbeek.
Additional reporting by AP
Join our new commenting forum
Join thought-provoking conversations, follow other Independent readers and see their replies