Aggressive owl wages campaign of terror against small Dutch town
The 'terror owl' has gouged dozens of people in recent weeks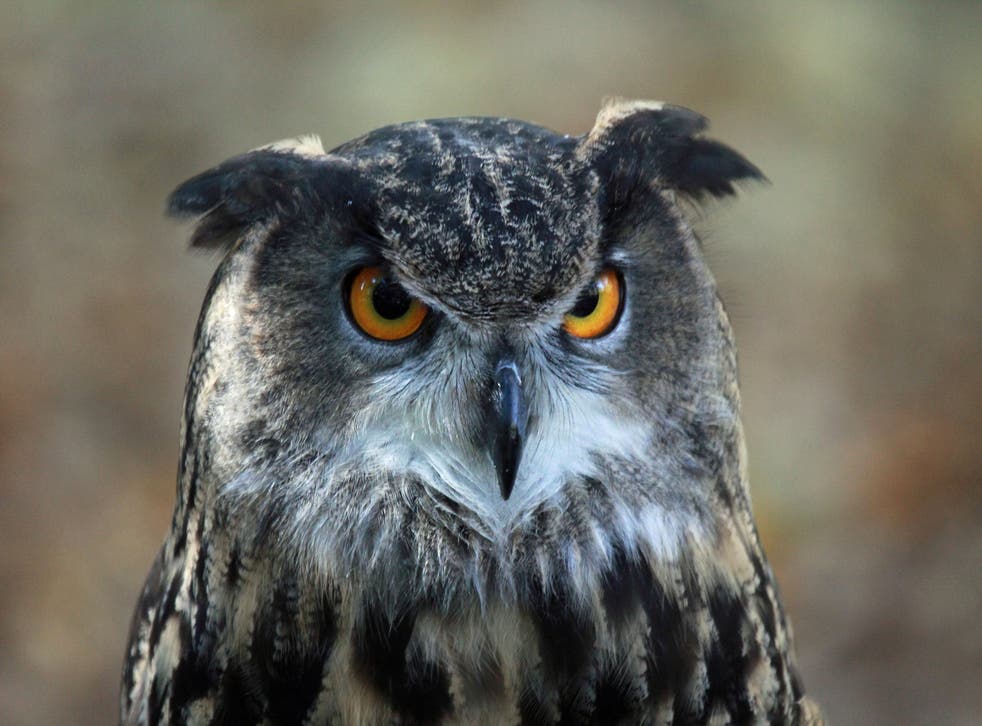 An aggressive owl is terrorising the residents of a small Dutch town with a campaign of seemingly random attacks.
The bird has been swooping from the sky without warning and gouging the flesh of the townsfolk using its sharp talons.
"It was like having a brick laced with nails thrown at your head," one victim, Niels Verkooijen, told the Dutch news programme Hart van Nederland.
The attacks are taking place in the town of Purmerend, which lies about 12 miles north of the Dutch capital Amsterdam.
The vicious bird has become a media sensation in the Netherlands, where it has been dubbed the "terreuruil" or "terror owl".
The town's authorities are advising residents to carry umbrellas if they leave their homes at night in order to fend off assaults by the bird.
The town has applied for a permit to catch the owl, which is a protected species – a wild eagle owl.
The Press Association news agency reports that authorities suspect the owl was once kept in captivity because eagle owls are not normally aggressive.
The bird has attacked a number of residents from an assisted living complex at the town for people with disabilities.
A spokesperson for the Prinsenstichting centre said the owl had attacked 20 residents there in recent weeks, with some requiring stitches.
Join our new commenting forum
Join thought-provoking conversations, follow other Independent readers and see their replies