Gay Air France cabin crew object to Iran flights over death penalty fears
Adults can be punished by death for homosexuality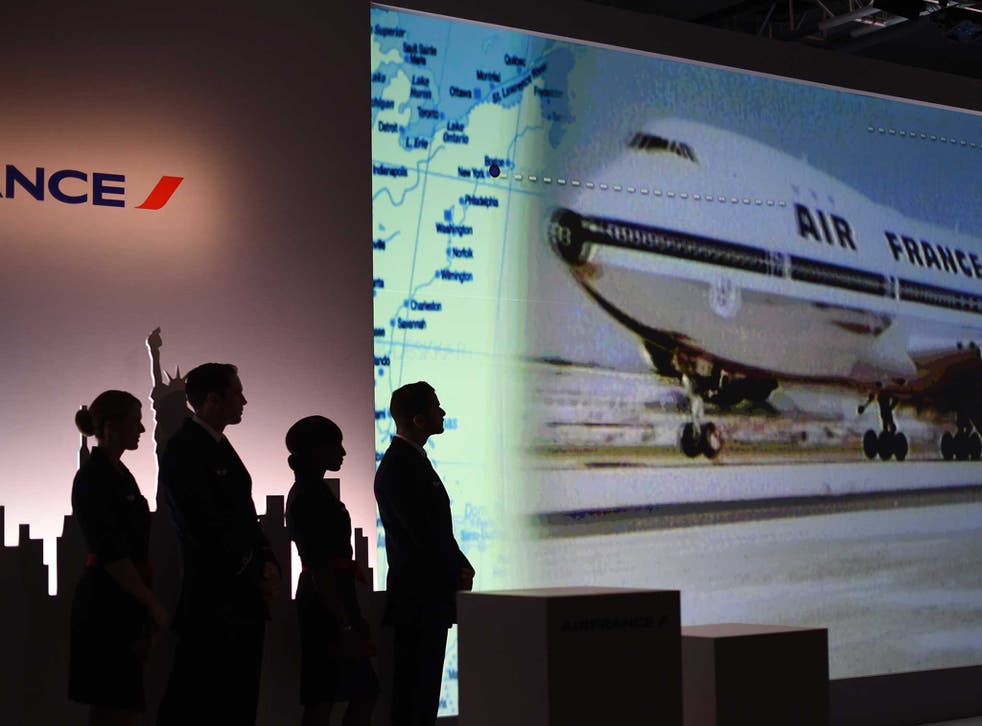 Gay Air France cabin crew are calling for a boycott of the airline's new route to Iran, where homosexuality is punishable by death.
The airline resumes flights to Tehran next week after an eight-year hiatus due to international sanctions.
But the new route has been beset by problems. Earlier this week, female staff complained that they could be forced to wear headscarves and now gay employees have expressed concern that they will be flying to a country where they could be executed for their sexuality.
The petition, which has more than 2,400 signatures, says it is "inconceivable" gay flight attendants should be forced to fly to the Islamic Republic.
It calls on staff to be allowed the right to refuse to go to a country where they could be "killed for who they are".
Written by a representative of the group called Laurent M, it adds: "Homosexuality is still illegal in the country [with] a punishment of 74 lashes for a minor and the death penalty for adults".
"Sure our sexuality isn't written on our passports and it doesn't change the way we work as a crew. But it is unconscionable to force someone to go to a country where his kind are condemned for who they are."
A spokesperson from the union said the issue of staff wanting to avoid flying to Iran "has been tackled for the entire aircrew, regardless of their gender or sexual orientation."
The petition comes a week after Air France came under pressure from female crew who were told in a memo they would be forced to cover their hair with a scarf when they leave the plane.
The airline has since backed down and made a deal with unions stating they will be allowed to opt out of flights.
In a statement, the airline said: "In Iran, the law stipulates that all women present in the country have to wear a headscarf covering their hair in public places. This obligation does not apply during the flight and is respected by all international airlines serving the Republic of Iran.
"Tolerance and respect for the cultures and customs in the countries served by the airline are part of the fundamental values of Air France and its staff."
Join our new commenting forum
Join thought-provoking conversations, follow other Independent readers and see their replies