Amanda Knox's ex-lover, Raffaele Sollecito, loses right to stay in Switzerland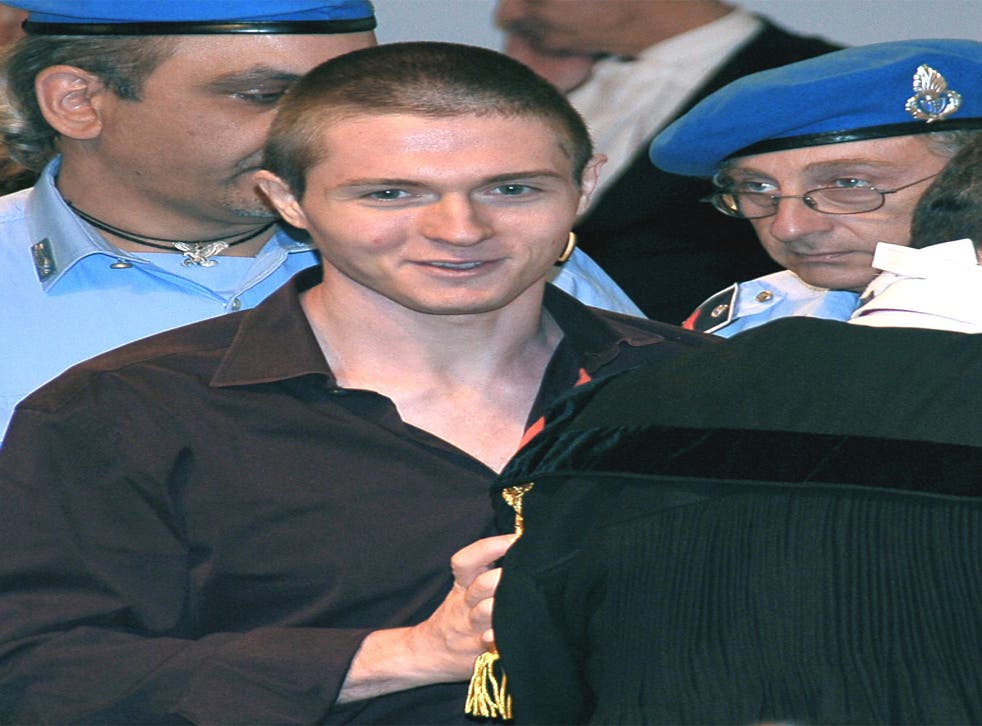 Amanda Knox's former boyfriend has been forced to abandon his new life in Switzerland after authorities revoked his residence permit.
Rafaelle Sollecito, 29, served four years in jail for the murder of the British student Meredith Kercher, who was found with her throat slit in a flat she shared with Ms Knox in Perugia, Italy, in 2007. Ms Knox and Mr Sollecito were freed on appeal in 2011 but Italy's highest court overturned that verdict in March and ordered a retrial.
Mr Sollecito, an engineering student, moved to the Swiss resort of Lake Lugano, just over the border from Italy, earlier this year. He said he decided to go there for peace and quiet, noting that the locals were "more discreet", and he planned to finish his degree in medical robotics by correspondence. He said he would return to Italy for the new hearing, although Ms Knox is not expected to leave her home in the US.
However, when news got around in Lugano of Mr Sollecito's continuing legal woes, residents are said to have been unhappy about having a murder suspect in their community, and a right-wing politician led a campaign to have him ousted. It was subsequently discovered that Mr Sollecito omitted to declare details about his pending retrial to authorities, and his residence permit was revoked.
News of the Swiss decision emerged as the Supreme Court of Cassation in Rome released details of its reasons for quashing the acquittals of Mr Sollecito and Ms Knox. It said the evidence against both defendants had been downplayed by the appeals court in Perugia.
Join our new commenting forum
Join thought-provoking conversations, follow other Independent readers and see their replies