Analysis: Locking up Muslims for extreme views turns prisons into recruitment pools
Diplomatic Channels: Muslims make up 70 per cent of France's prison inmates despite being only eight per cent of the population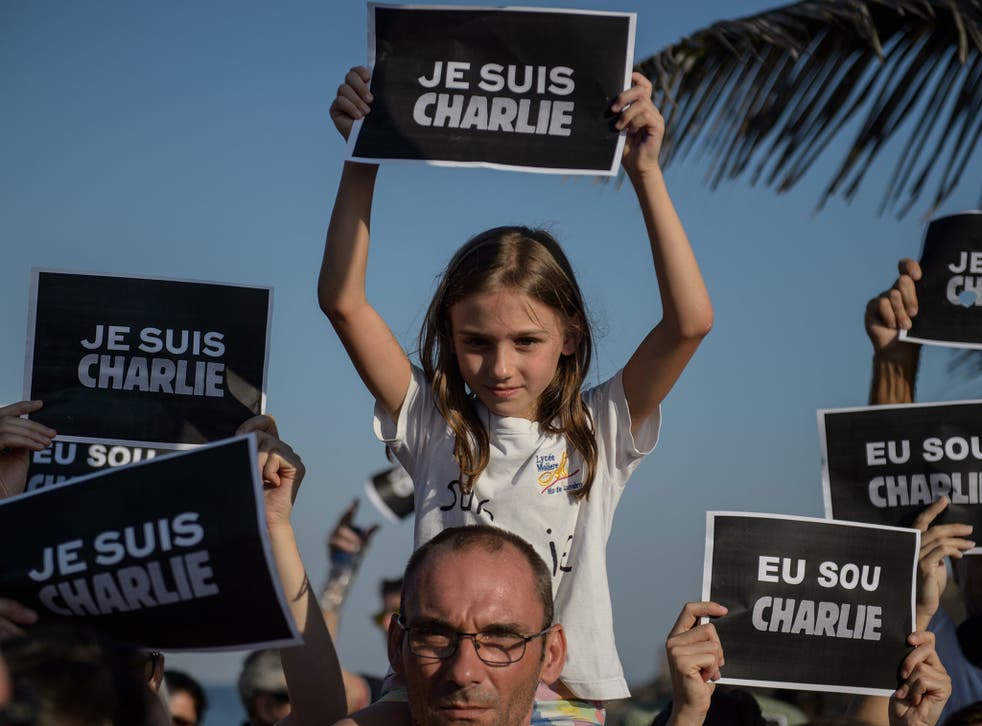 The savage murders in Paris and the plots to carry out terrorist attacks in Belgium have focused attention on the lethal threat posed by young Muslims who have embraced violent extremism through indoctrination at home and jihad abroad.
There have been repeated warnings of impending atrocities, troops have been deployed on the streets, and there are plans among a number of European states to give security agencies more powers and resources. In France, there are calls for a version of the American Patriot Act, allowing the government to spy on its own citizens.
There have also been large numbers of arrests across the Continent, not just of suspected terrorists, but those who had expressed sympathy for their cause – a new departure for some countries. In France, one man was sentenced to six months in prison for shouting support for the Charlie Hebdo killers. And more than a thousand others are under investigation, say the authorities, for expressing views deemed to justify or excuse terrorism.
Before the introduction of new anti-terrorism laws, such punitive action would not have been possible: they would have been seen as a breach of a right to free speech. Even leaving aside the civil liberties implications, there are serious questions to be asked whether, in many cases, sending people to prison for expressing Islamist views may, in fact, be counter-productive with damaging security consequences.
Anti-Charlie Hebdo protests around the world

Show all 23
Last week, at La Courneuve, a wretched banlieue near Paris, I heard a group of young Muslim men defend the Islamist attacks and expressed their admiration for those who had gone to jihad abroad. Sending them to jail would not, one suspects, make them change views or embrace a pluralist and secular French society. There is, however, a danger that it will enable them to graduate, under tuition, from lending their voices to appalling views, to carrying out appalling acts.
Many prisons in France and Britain have instead of being a deterrent for Muslim extremists, become recruiting grounds. According to estimates, Muslims make up 70 per cent of France's prison inmates despite being only eight per cent of the population. Amedy Coulibaly, who took hostages at a Jewish bakery – four of whom were to die – was a petty criminal whose road to terrorism began with meeting Chérif Kouachi, one of the Charlie Hebdo murderers, then serving a sentence for trying to join the Iraqi insurgency at Fleury-Mérogis. The two men were also befriended by Djamel Beghal, bomb plotter with al-Qaeda links including ones with Abu Hamza in London.
Manuel Valls, the French Prime Minister, has suggested that the answer lies in segregating Muslim extremists from non-political prisoners. A pilot scheme is under way on such a regime in Fresnes, a jail near Paris. But critics maintain this would simply mean that inmates on the fringes of the Islamist milieu would be dragged into its violent depths. France has no official de-radicalisation programme in its prison system. Britain, where the Muslim prison population has doubled to almost 12,000 in the last decade, does have such programmes, but there have been repeated claims that they are ineffective.
Last year Michael Spurr, the chief executive of the National Offender Management Service, stated that there was a "significant risk" of radicalisation leading to terrorist offences among inmates. Among other issues, the vetting of prison imams has been called into question after two of them were found to belong to organisations which condones the killing of women for adultery while another held that beating women "will bring them to goodness". There were also complaints that many of them had little knowledge of social media, one of the most prolific channels for extremist propaganda.
Most Western European states have a policy of charging the ones who had taken the step of travelling abroad to fight with terrorism offences. The exception is Denmark, which has started a rehabilitation programme for the returnees. One of those who has been through the process, Mehdi, insisted to me in Copenhagen: "I have never wanted to kill people here: I went to another country, Syria, to help those being killed and bombed by Assad. Of course if they had put me in prison here when I came back… maybe I would have done something in retaliation. If that is what's happening in Britain, then they are creating enemies, they must see that."
It is too early to tell whether the scheme would work in the long run. Some Danish politicians are adamant that it is fundamentally flawed. Marie Krarup, an MP from the Danish Peoples' Party, the third largest in the country, had no doubts. "It is misconceived, it's rewarding these people," she said. "Islam is violence, moderate Muslims are not a problem, but even they become extreme over time. You simply can't integrate a large number of them into a Christian country."
But so far, at least, Denmark, from where more went to fight in Syria per head of population than any part of Europe apart from Belgium, has not faced a serious terrorist plot involving returnees. Professor Preben Bertelsen, one of the programme's founders, asked: "What's the solution? In three years' time, if Isis is defeated, we are going to have almost 6,000 very angry young men coming back to northern Europe. They may even turn to people more extreme than Isis. Surely, we need to counter this, to ensure that they have a stake in our society."
After the terrible events in France, calls for tough action are fully understandable. But just locking up those whose views affront us, or those who may even have gone to Syria, will not prevent attacks in the future. It may instead create an even more vicious and implacable enemy.