Andreas Lubitz: Germanwings co-pilot 'deemed unsuitable for flight duties' during training
Sources say Lubitz was receiving 'specific and regular medical treatment' and had suffered a serious bout of depression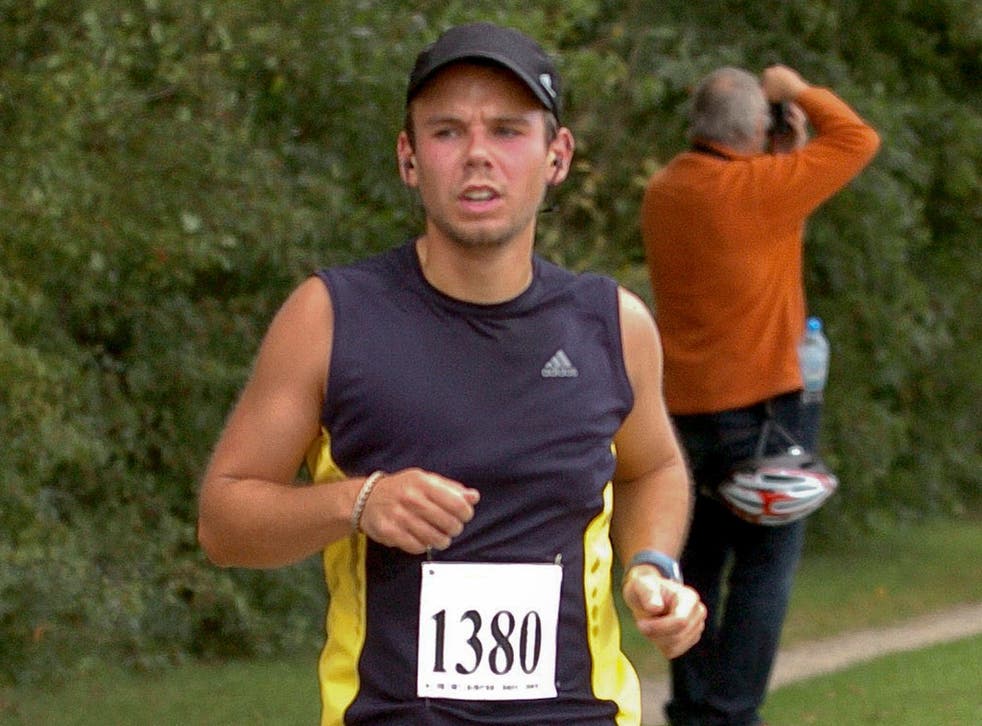 Sources say Andreas Lubitz was deemed "unsuitable for flight duties" for a period of time during his training with Lufthansa and was receiving regular treatment for depression, as investigators focus their inquiry on his personal life and background.
Sources told the German tabloid Bild Lubitz received psychiatric treatment for one and a half years while in flight school, and was forced to repeat some classes because of a struggle with depression.
It said he had received "specific and regular medical treatment" ever since he suffered a "serious depressive episode" in 2009.
French prosecutors say Lubitz was at the helm of the Airbus A320 and "intentionally" accelerated the descent of the plane, causing it to crash into a mountain and kill all 150 passengers and crew on board. Lubitz was the first officer or co-pilot and had over 600 hours of Airbus flying experience under his belt.
The newspaper reports that investigators are examining whether the 27-year-old was going through a "personal life crisis" at the time of the crash. Lubitz was said to be having problems with his girlfriend of seven years, who he is believed to have shared an apartment with in Dusseldorf.
Lufthansa CEO Carsten Spohr told a press conference on Thursday that Lubitz had taken a break during his training for several months six years ago. He did not elaborate on what this break was for but said he later passed a series of tests and was deemed fit for flying "without any restrictions".
In pictures: Germanwings Airbus A320 plane crash

Show all 66
"Six years ago there was a lengthy interruption in his training. After he was cleared again, he resumed training. He passed all the subsequent tests and checks with flying colours. His flying abilities were flawless," he told the conference.
Mr Spohr said Lubitz had slipped through " all of the safety nets".
However, a source from the crash investigation team told the newspaper Lubitz struggled with depression, something that affected him at Lufthansa's flight school in Phoenix, Arizona.
"During his training at Lufthansa flight school, Andreas was listed as unsuitable for flight duties because he spent one and a half years in psychological treatment and so he had to repeat courses. The reason was evidently depression," the source said.
The Der Spiegel newspaper said the break was due to "burnout-syndrome". The chief reporter of its online edition, Matthias Gebauer, said his friends told reporters: "He took [a] six-month break from flight training in 2009 due to burnout-syndrome."
Lubitz had been employed as a flight attendant when he first tried to become a pilot in 2008 after waiting for eight months, but did not start working as a first officer for Lufthansa until September 2013.
Another source was quoted by Bild as saying his colleagues called him by the nickname 'Tomato Andy', although it is not yet clear what this is in reference to. The source said Lubitz had high ambitions to fly long distance but was always considered to be "second-league" because of his work as a flight attendant.
"He always wanted to fly long distance, above all to San Francisco or other US cities. But he was always put off," the source added. "Only later was he eventually allowed to fly on European routes."
Bild said the relevant documents cited in its report would be passed to French investigators once they had been examined by German authorities.
Lufthansa has declined to comment on the state of Lubitz's health before the plane crash.
Additional reporting by agencies
Join our new commenting forum
Join thought-provoking conversations, follow other Independent readers and see their replies