Angela Merkel to boycott Euro 2012 over jailed leader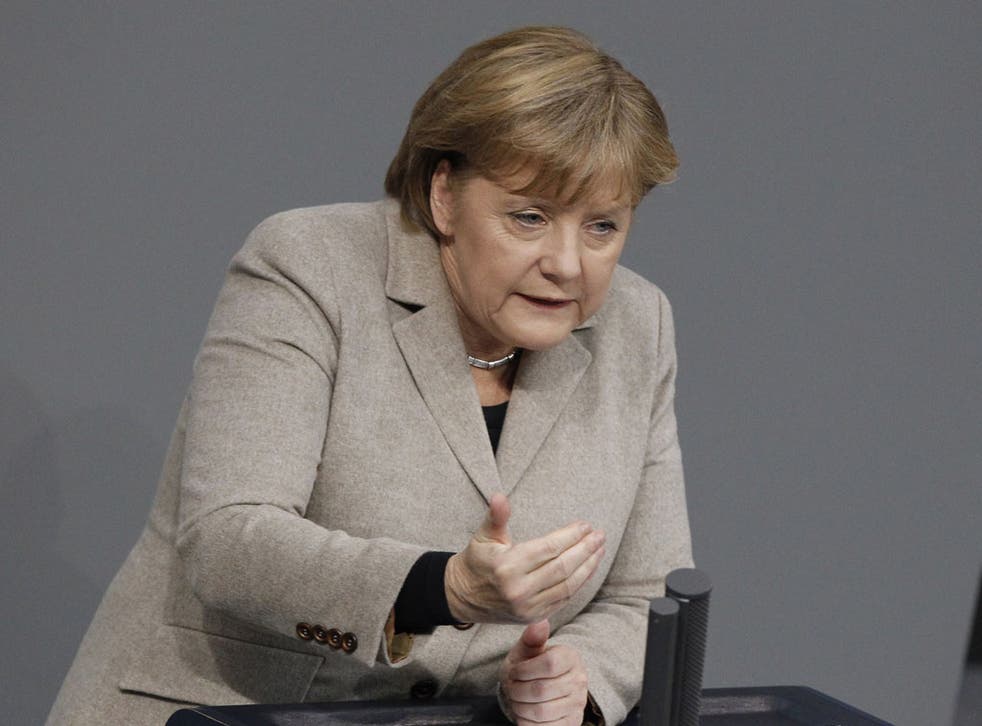 Ukraine faces an embarrassing boycott of next month's Euro 2012 football tournament by European leaders, in protest at the treatment in jail of former Prime Minister Yulia Tymoshenko.
Ms Tymoshenko was jailed for seven years in a court case last autumn that observers say was politically motivated. President Viktor Yanukovych, her long-standing rival, has refused to intervene despite calls from the international community. Now Ms Tymoshenko says she is ill and has been mistreated by prison officials and doctors.
A number of European leaders, led by German Chancellor Angela Merkel, have said they may boycott the football tournament in protest. A German government spokesperson said Ms Merkel would visit Ukraine only if Ms Tymoshenko's conditions were improved.
Ukraine is co-hosting the tournament with Poland, and the country will host all three of the England team's group games. But the jailing of Ms Tymoshenko, concerns over lack of infrastructure and accommodation, and a series of mysterious bomb blasts in the city of Dnipropetrovsk last week, have all combined to create a less-than-ideal backdrop for the tournament.
Ms Tymoshenko is being held in a prison in Kharkiv, one of the venues for the Euro 2012 tournament. Germany will play a match against the Netherlands in the city. Photographs surfaced last week of bruises on her body, which she says were inflicted by prison guards. The Ukrainian government has insisted that Ms Tymoshenko's jail term, for overstepping the powers of office when she was Prime Minister, is a court matter and not one in which the President can intervene.
Join our new commenting forum
Join thought-provoking conversations, follow other Independent readers and see their replies