Brexit is irreversible and hopes for a U-turn are 'wishful thinking', says Angela Merkel
Ms Merkel has held her last ever meeting at a Brussels summit with David Cameron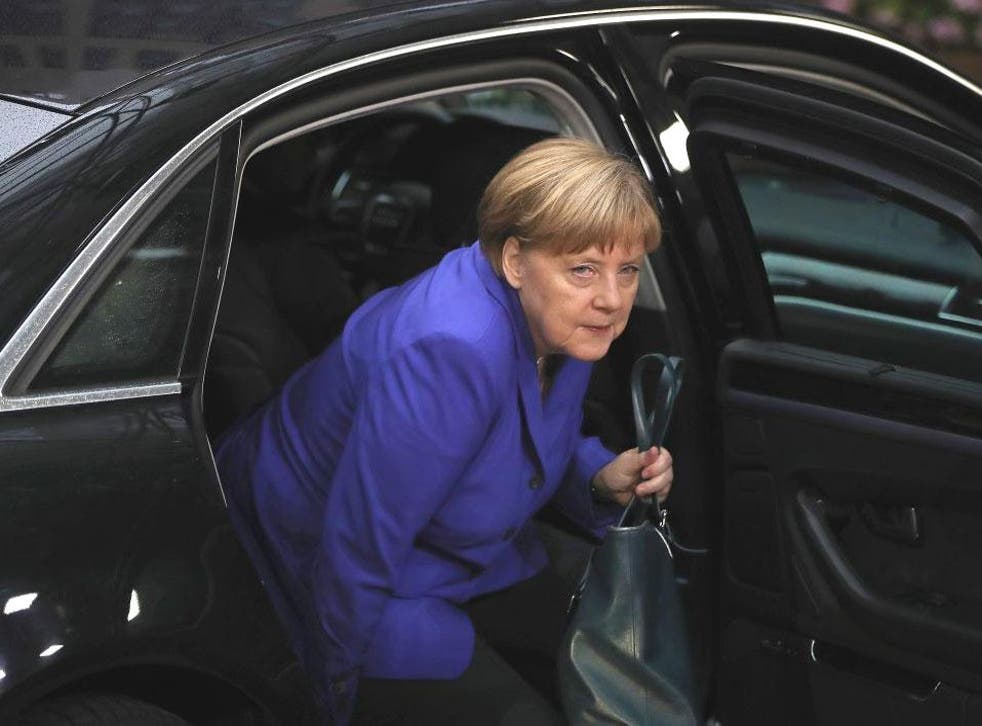 Angela Merkel has said there is no way to reverse the UK's decision to vote for Brexit, calling it "wishful thinking" to suggest there is any way Britain can stay in the EU.
The German Chancellor was speaking ahead of the second day of an EU summit, which will continue without David Cameron on Wednesday.
Ms Merkel held what will be her last ever meeting with the UK Prime Minister at a Brussels summit on Tuesday, but insisted it was not a time for either sadness or anger.
Pro-EU rally held in London
Describing the talks as "serious" but "friendly", she called on the rest of Europe to take the opportunity in the coming days to move on with the situation it finds itself in.
Asked if she saw any possibility for Britain to U-turn on its EU decision, Ms Merkel said: "I want to say very clearly tonight that I see no way to reverse this.
"We all need to look at the reality of the situation. It is not the hour for wishful thinking."
Early indications suggest many EU leaders appear keen to get Brexit over and done with now the UK has decided to leave.
6 ways Britain leaving the EU will affect you

Show all 6
Czech PM Bohuslav Sobotka said: "The EU must now demonstrate unity and stability - calmly and objectively dispense with the UK, focus on growth, employment, social solidarity and security."
Lithuania's president Dalia Grybauskaite said Brexit was "sad, (and a) challenge to all - no choice but to overcome".
Also on the agenda will be a meeting between SNP leader Nicola Sturgeon and European Commission president Jean-Claude Juncker in Brussels as she attempts to keep Scotland in the European Union.
The First Minister is also expected to meet European Parliament president Martin Schulz and Guy Verhofstadt, the former Belgian prime minister and leader of the Liberal group at the European Parliament.
It is understood European Council president Donald Tusk has no plans to meet Ms Sturgeon because he does not consider it to be the right time.
The meeting with Mr Schulz is expected to be the most high profile of the First Minster's meetings but Margaritis Schinas, chief spokesman for Mr Juncker, tweeted:
The First Minister's visit comes after MSPs voted to give her a "mandate" to hold discussions with EU institutions, as well as the UK Government and other devolved nations.
On Tuesday Mr Cameron sat at the oval EU summit table and called for the UK to be given the best possible conditions for its exit in the coming months.
But Ms Merkel said it was not up to Mr Cameron to "cherry-pick" the terms of the negotiations and agreed with other EU leaders that there would be no informal talks before Article 50 was triggered.
Earlier in the day, European Commission chief Jean-Claude Juncker told a plenary session of the European Parliament that he "banned" any talks between EU officials and the UK government until that condition was met.
EU Council President Donald Tusk said: "Europe is ready to start the divorce process, even today."
Join our new commenting forum
Join thought-provoking conversations, follow other Independent readers and see their replies