Angelina Jolie moved to tears during Bosnia visit to campaign against war rape
The actress heard victims' stories ahead of a global conference in London in June, which she will co-host alongside Foreign Secretary William Hague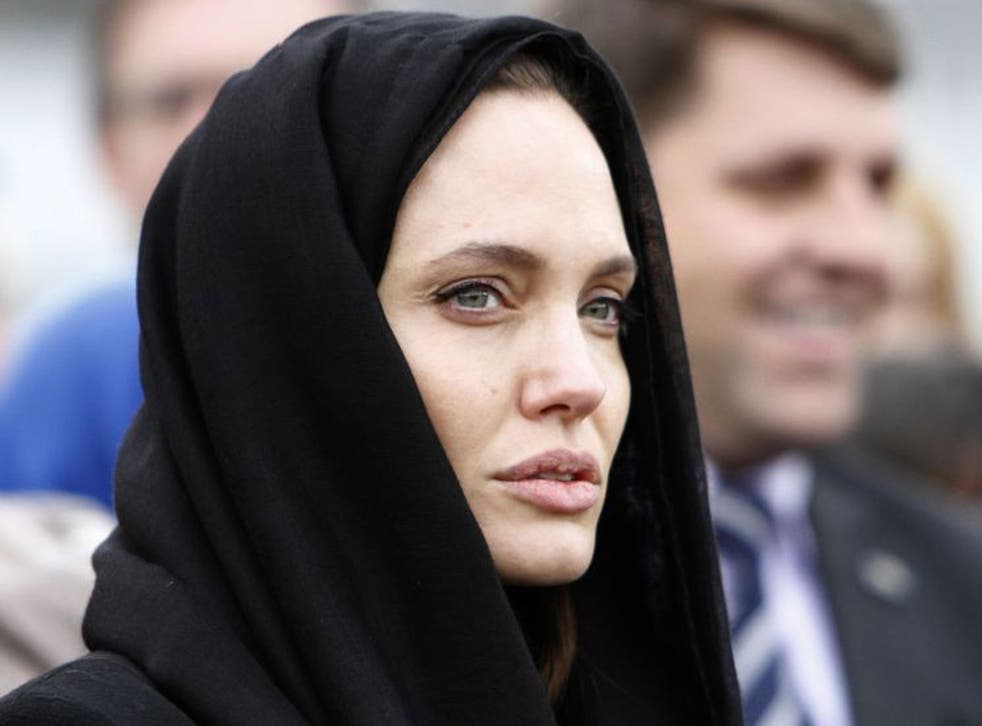 Oscar-winning actress Angelina Jolie was reduced to tears on Friday as she paid tribute to the thousands of women raped during the Bosnian War.
The Hollywood star was accompanied by British Foreign Secretary William Hague on a visit to the country to promote a campaign to end sexual violence against women in war.
"There can be no peace while women in conflict or post-conflict zones are raped with impunity," Jolie said in Sarajevo.
The pair, who will co-host a global conference in London in June on preventing rape being used a tactic in war, hailed Bosnia's decision to include prevention of sexual violence in military training
In a conference on sexual violence in conflict, organised in Sarajevo by Bosnia's Defence Ministry, they said the "ground-breaking" policy should become standard for any armed forces serving in UN peacekeeping missions.
Jolie said the initiative is "redefining soldiering in the 21st century". Mr Hague promised the UK will support a planned training centre in Sarajevo for future military and police peacekeepers from the region.
Witnesses said Jolie cried while listening to victims in the town of Srebrenica.
"Our tradition is not to talk about the rape," said Munira Subasic, the head of the association of Srebrenica mothers.
"Many women have been through it but don't talk about it. That is why this visit is important, to show them they don't have to cope with it alone," Subasic said.
The initiative was partly inspired by Jolie's film In the Land of Blood and Honey, which dealt with sexual violence inflicted on a woman during Bosnia's 1992-95 war.
Jolie and Hague also laid flowers at a cemetery for Bosnian Muslim victims of the Srebrenica massacre, Europe's worst massacre since World War Two.
Bosnian Serb forces commanded by General Ratko Mladic killed around 8,000 Muslim men and boys after the UN-protected enclave fell in their hands in July 1995. Mladic is now on trial for genocide at the United Nations in The Hague.
More than 100,000 people, most of them civilians, were killed in the war between Bosnia's Serbs, Muslim Bosniaks and Croats. It is believed that around 20,000 women were raped.
Additional reporting by agencies
Join our new commenting forum
Join thought-provoking conversations, follow other Independent readers and see their replies