Ankara terror attack 'ordered by Isis to cause political instability and delay elections', Turkish prosecutors say
The Turkish President previously claimed that Isis had been working with Kurdish rebel groups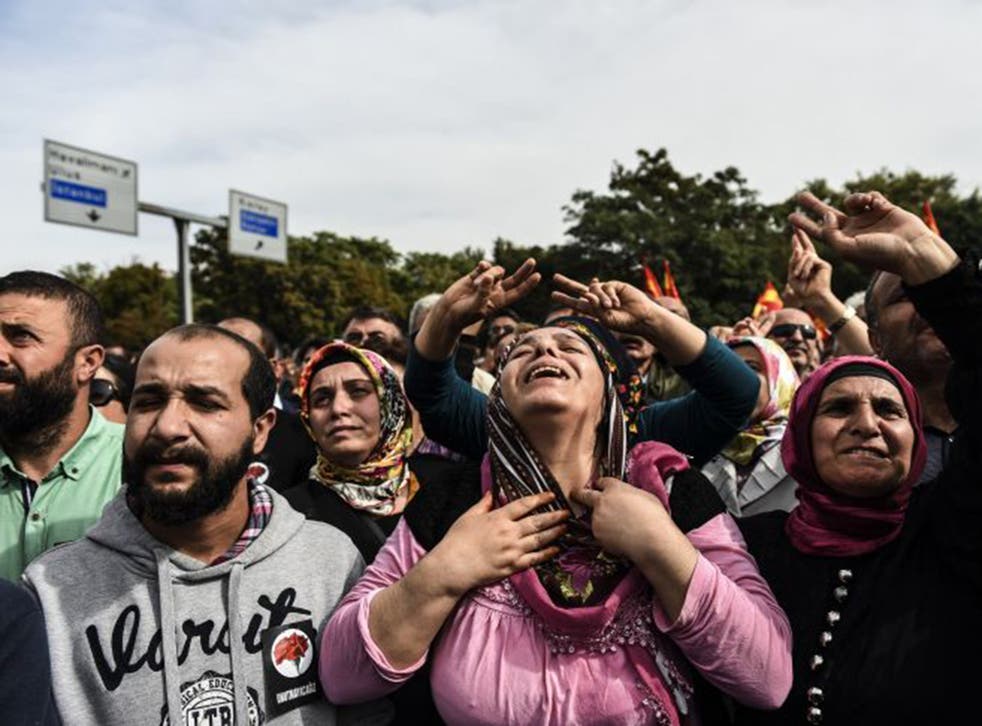 Isis ordered the suicide bombings that killed more than 100 people in the Turkish capital, prosecutors have said.
"(It aimed at) disrupting political stability by sabotaging upcoming elections and complicating forming of a government in any way upon the political picture that would emerge after the elections," the Ankara Chief Prosecutor's Office said in a written statement, quoted by Hurriyet Daily News.
"Data found on digital materials" reportedly indicated that the attack was organised by a cell based in the south-eastern province of Gaziantep, and aimed to postpone the vote on 1 November.
Turkey names Ankara suicide bomber and alleges ISIL link
Two suicide bombers detonated their vests at a peace rally in Ankara on 10 October in Turkey's deadliest ever terrorist attack.
Politicians initially blamed a "cocktail" of terror groups after one of the bombers was revealed to have links to Isis, with President Recep Tayyip Erdogan's claiming that Isis and Kurdish rebels were working together.
But analysts said co-operation was impossible when the groups were at war in Syria, while noting that many of the victims were Kurds or supporters of the ethnic group
Ankara explosions - in pictures

Show all 15
Turkish police detained 30 more suspected Isis militants yesterday, a day after another wave of raids left two officers and seven alleged extremists dead.
A woman was among the suspects being questioned after police stormed buildings in the city of Konya and the nearby town of Cumra in pre-dawn operations, state media reported.
Join our new commenting forum
Join thought-provoking conversations, follow other Independent readers and see their replies