'Anti-5G' necklaces claiming to 'protect' people from mobile networks found to be radioactive
The ANVS identified nine so-called "anti-5G" products, including a sleep mask, a "Quantum Pendant", and a children's bracelet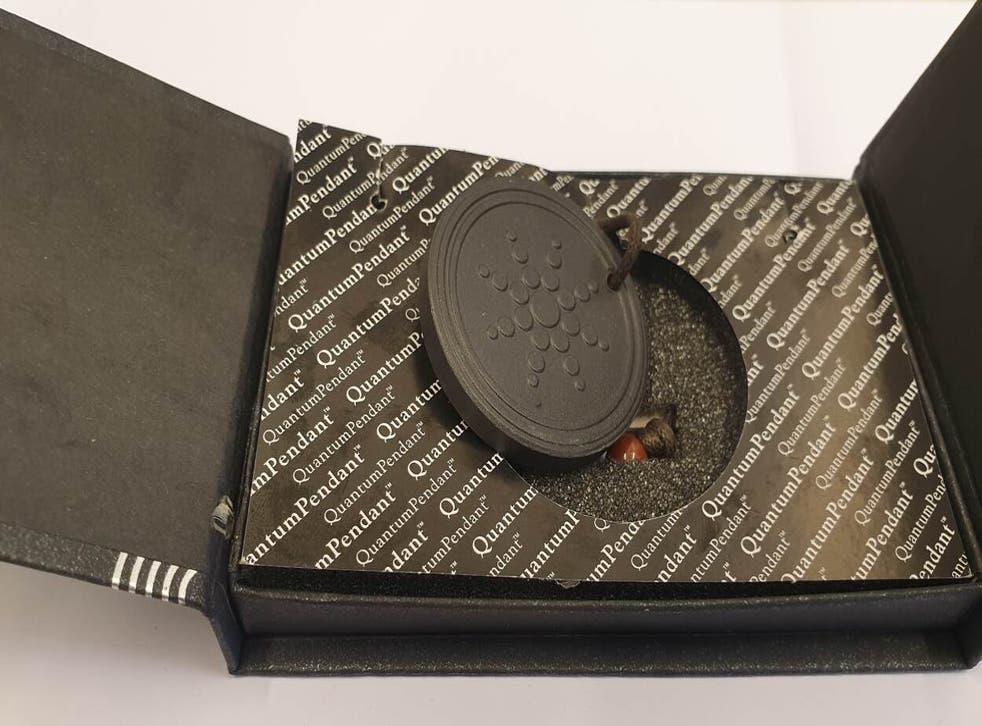 "Anti-5G" pendants and accessories claiming to "protect" people from 5G networks have been found to be radioactive.
The Dutch authority for nuclear safety and radio protection (ANVS) has issued a warning saying that the products are emitting "ionising radiation".
The ANVS urged people to stop wearing the products and to store them away safely until instructions on how to return them are issued.
There is no scientific evidence that 5G mobile networks are harmful to health.
The World Health Organisation says 5G mobile networks are safe, and there are no fundamental differences between 5G and existing 3G and 4G signals.
The ANVS identified nine so-called "anti-5G" products, including a sleep mask, a pendant and children's bracelet.
Dutch law prohibits the sale of these products, and any attempt to do so violates the Nuclear Energy Act.
"The sellers in the Netherlands known to the ANVS have been told that the sale is prohibited and must be stopped immediately, and that they must inform their customers about this," the ANVS said in a statement.
Conspiracy theories have created a market for the sale of "anti-5G" devices, despite no evidence that the mobile network poses a public health risk. These conspiracy theories have been particularly prominent during the Covid-19 pandemic.
The UK's Trading Standards sought to halt sales of a £339 "5GBioShield" in May 2020, which they identified as no more than a basic USB drive.
The ANVS has published a full list of radioactive "anti-5G" products here.
Register for free to continue reading
Registration is a free and easy way to support our truly independent journalism
By registering, you will also enjoy limited access to Premium articles, exclusive newsletters, commenting, and virtual events with our leading journalists
Already have an account? sign in
Register for free to continue reading
Registration is a free and easy way to support our truly independent journalism
By registering, you will also enjoy limited access to Premium articles, exclusive newsletters, commenting, and virtual events with our leading journalists
Already have an account? sign in
Join our new commenting forum
Join thought-provoking conversations, follow other Independent readers and see their replies