Anti-fascists mobilise against English Defence League summit in Denmark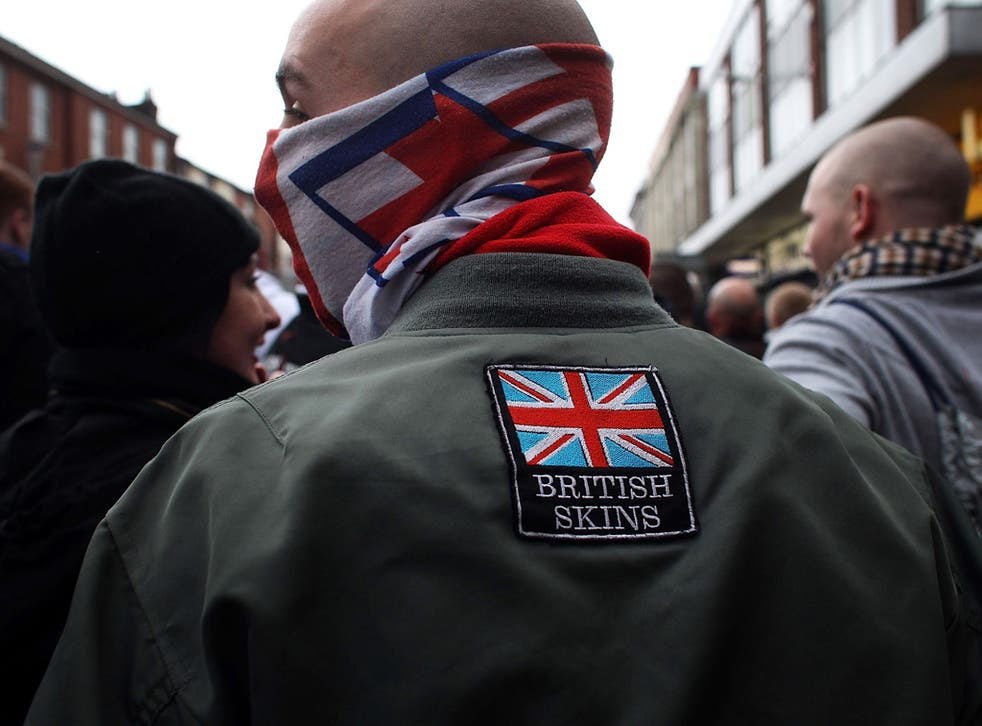 Hundreds of demonstrators will confront the English Defence League tomorrow as the far-right group holds its first ever European summit in a bid to set up a Continent-wide alliance of anti-Islamic organisations.
Danish activists claimed that as many as 4,000 anti-fascist activists would make their way to the town of Aarhus, where the meeting is due to take place tomorrow afternoon, from the UK, Denmark and Germany.
Organisers said they would march one hour before an EDL rally in the town, in what they predicted would be the country's largest anti-fascist mobilisation in 15 years.
Danish members of Anti-Fascist Action, the group believed to be heavily involved in violence which followed the eviction of squatters from a Copenhagen youth centre in 2006, plan to take part in the anti-EDL march.
The group has a ferocious reputation for robust opposition to any far-right demonstrations. But members today insisted they would march peacefully.
The group was keeping a look out for EDL members arriving in Denmark last week and set up a hotline for people to report sightings.
A post on the group's website read: "Up to 50 participants at Saturday's racist demonstration over the last few days arrived at Copenhagen.
Today, the group reported seeing EDL leader Stephen Yaxley-Lennon – also known as Tommy Robinson – arrive in Copenhagen.
"Already Monday, a group of suspicious looking people – about 40 – observed in central Copenhagen. They were followed by a group of police officers."
One member said today that they expected to be joined by a broad coalition of left-wing groups and trades unions from Denmark and Germany.
They said that nine buses from Copenhagen were planned to ferry more than 400 demonstrators from the Danish capital to join local residents and members of anti-fascist groups from Denmark and Germany.
Anti-EDL demonstrators from the British group Unite Against Fascism have also travelled to Denmark to confront the group.
The EDL will take a small team into the talks, which Mr Yaxley-Lennon insisted would take place behind closed doors this week. But its delegation will be joined by a larger contingent of supporters who will hold a rally in Aarhus from 2pm, local time.
The talks are expected to be attended by Defence Leagues from Denmark, Sweden, Norway, the USA, Italy, Poland and Finland, along with the anti-Muslim groups Stop Islamisation of Europe, Stop Islamisation of the World and the far-right European Freedom Initiative.
They said they wanted to set up a pan-European Defence League to deal with problems they claim are caused by "Islamification".
It is expected several hundred supporters of the various Defence Leagues will attend. Danish Police advised local residents to stay away from the area of Aarhus expected to be targeted by the demos, saying they expected heavy traffic.
Last week, a group of around 5,000 people attended an anti-EDL concert. The Mayor's Office said the concert was set up to show that Aarhus "does not want to be associated with extremist groups [which represent] everything we want to distance ourselves from".
Join our new commenting forum
Join thought-provoking conversations, follow other Independent readers and see their replies