Anti-immigrant party takes first place in Sweden, poll shows
Its support is at nearly double the level during 2014 general election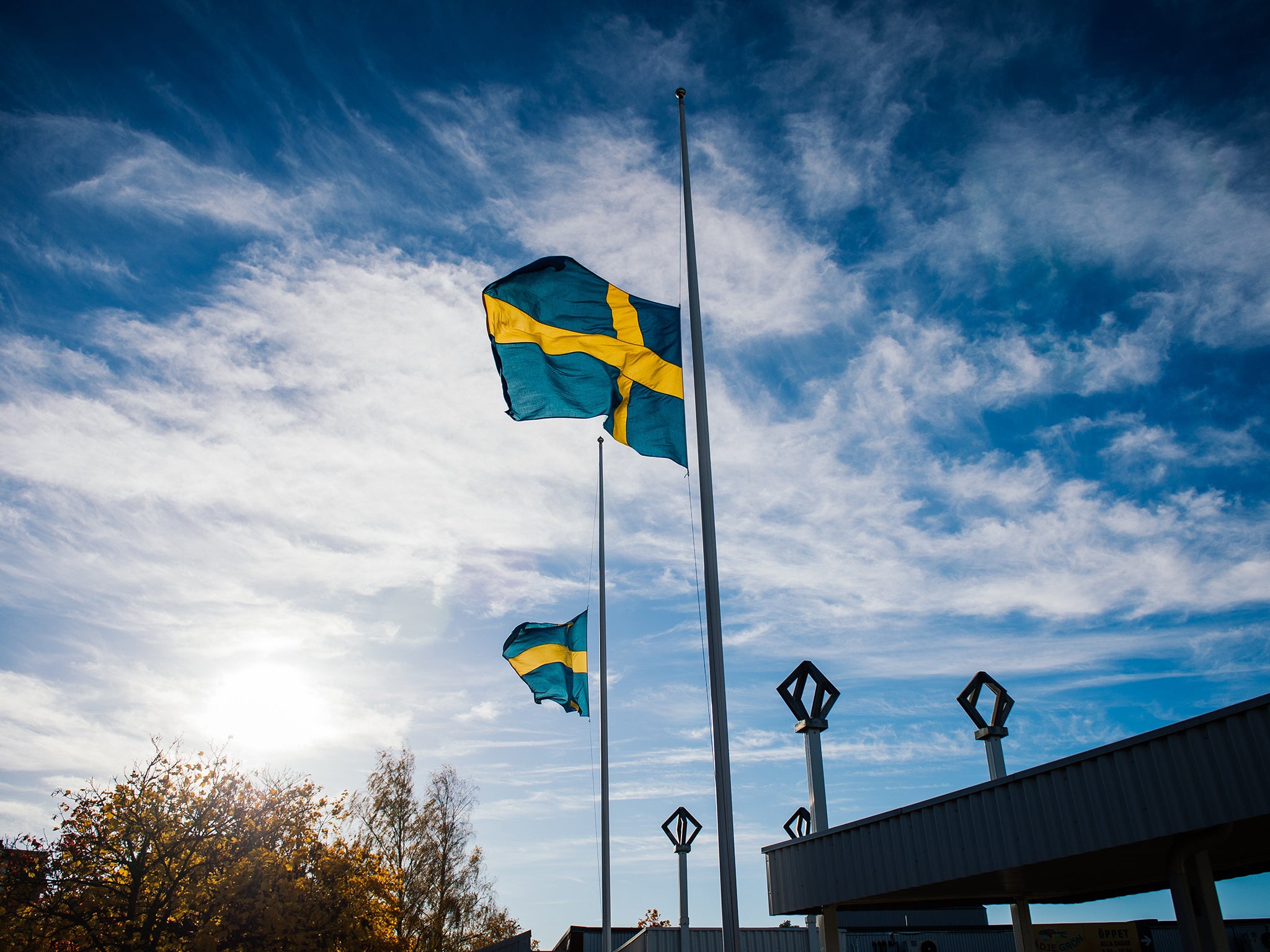 The anti-immigrant Sweden Democrats are the most popular political party in the Nordic country, according to a new poll.
The YouGov poll showed nearly a quarter – 23.9 per cent – of people said they would vote for the party if an election were held now, meaning its support is at nearly double the level of what it was during 2014's general election.
Results put the Sweden Democrats ahead of the Social Democrats, who form the larger part of a coalition government under Prime Minister Stefan Löfven, and well ahead of the Moderates. Support for those parties has fallen by nine and eight points, respectively, since 2014, YouGov found.
YouGov has had the Sweden Democrats ahead of their government rivals for most of the last six months, though Reuters reported that a separate poll on Thursday found the party had 19.2 per cent support, making it the second most popular.
Matthew Goodwin, a senior fellow at Chatham House, said on Twitter: "I doubt they will sustain once election nears but given the climate it's relevant".
According to its website the party believes "the overall net impact of mass immigration from distant countries [is] strongly negative, both economically and socially".
World news in pictures
Show all 50
It says multiculturalism "leads to fragmentation and segregation where culture clashes occur", and wants to "severely limit" family immigrations and reunification "to combat forced marriage, trafficking, and economic costs resulting from" families being unable to support themselves.
Sweden, which has a population of under 10 million, has taken in many tens of thousands of refugees from Syria, Somalia and Yemen in recent years.
It became the focus of attention after US President Donald Trump suggested the country was "having problems like they never thought possible" because "they took in large numbers" of immigrants.
Join our commenting forum
Join thought-provoking conversations, follow other Independent readers and see their replies