Attack in Germany prompts fears over rise in anti-Semitism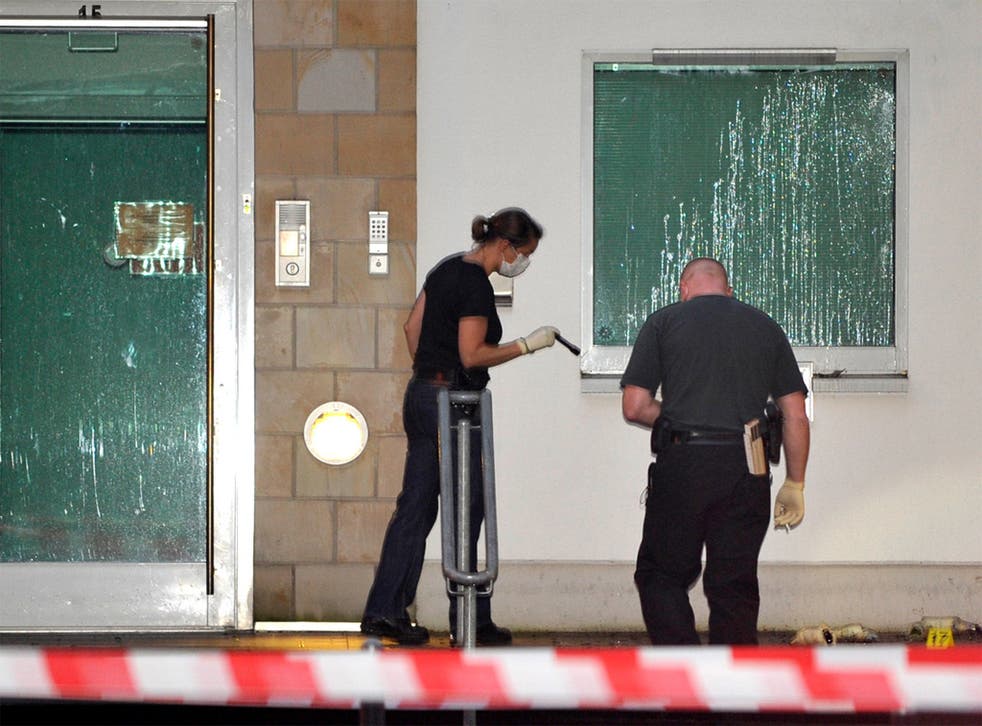 Petrol bombs were hurled at the walls of a synagogue in Wuppertal in western Germany today amid fears of a rising tide of Gaza-related anti-Semitism in Europe.
The attack, which followed a similar incident at a Jewish centre in Toulouse, caused no serious damage. An 18-year-old man has been arrested by German police.
In France, a 29-year-old Franco-Algerian man with a history of psychological problems was arrested after several Molotov cocktails were thrown at a Jewish cultural and religious centre in Toulouse on Saturday. He told police that he carried out the attack "in solidarity with the Palestinian cause". The attack followed a pro-Palestinian rally in the city's central square.
Although no damage was caused, the incident generated deep anxiety in the Jewish community in the city. Four people, including three children, were murdered outside a Jewish school in Toulouse two years ago.
Mostly peaceful pro-Gaza demonstrations in France and Germany in recent weeks have been scarred by anti-Semitic incidents. A demonstration in Sarcelles, a Paris suburb, led to an attack by youths on a synagogue, while a minority of participants in demonstrations in Germany have chanted "Death to Jews". The French, German and Italian Foreign Ministers issued a statement last week saying that such behaviour has no place in our society.
Join our new commenting forum
Join thought-provoking conversations, follow other Independent readers and see their replies