Auschwitz liberation 70th anniversary: Woman sent to three Nazi death camps describes surviving gas chamber
Gena Turgel was only 16 when her hometown was bombed by the Nazis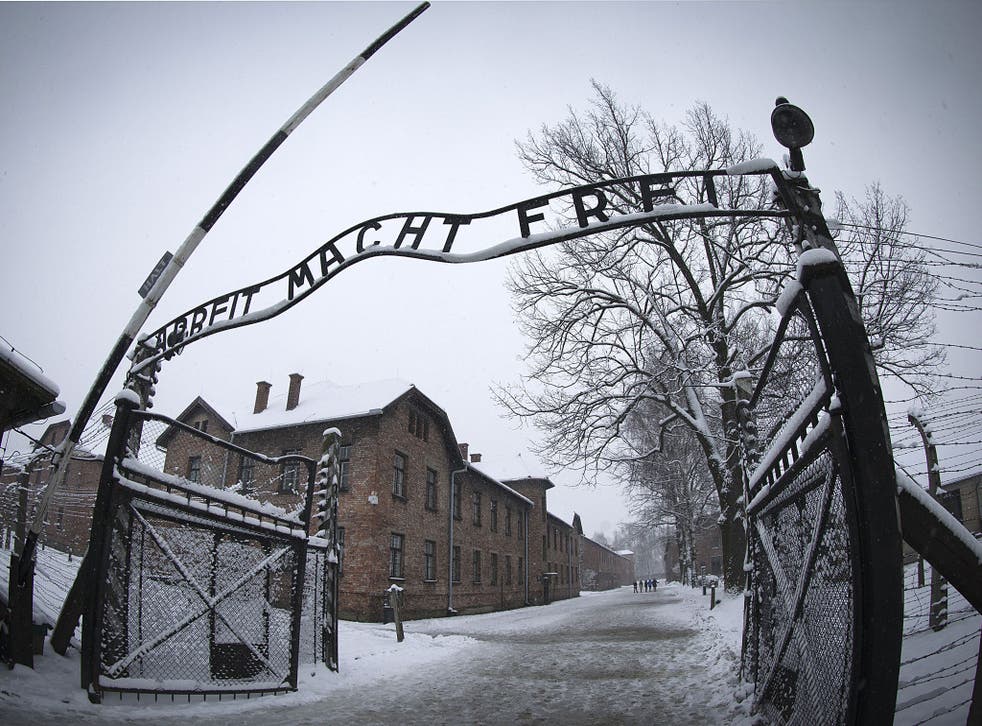 A grandmother who survived being held in no less than three Nazi concentration camps as a young woman, has spoken of how she managed to escape a gas chamber.
Gena Turgel was just 21 when she was detained in the now notorious Auschwitz-Birkeanau camp.
She told her story as part of international commemorations marking 70 years since prisoners were freed from the Auschwitz death camp, and comes as historians desperately attempt to record the stories of remaining survivors.
On 27 January 1945, the Soviet Red Army liberated some 200,000 prisoners from the Nazi facility. It is believed that around 1.5 million people were murdered at the camp in Nazi-controlled Poland, from when it opened in 1940.
Beautiful portraits of survival show Auschwitz prisoners 70 years later

Show all 29
In an interview with NBC News, Turgel described how she and hundreds of other women were forced to remove their clothing and enter what they believed was a shower room.
"We walked into this room [with] stone floors [and] openings in the ceilings, which I can still see in front of me. We were trembling, it was bitterly cold, and we were waiting and waiting."
It wasn't until later that she realised she had almost been murdered, when a woman she knew said: "Don't you know what has just happened to you? You were in the gas chamber!"
Turgel believes that she was spared that day merely because the chamber did not work.

She was only 16 on the first day of the war in 1939, when her hometown of Krakow, Poland, was bombed by the Nazi Luftwaffe. Turgel was soon sent to the Plaszow concentration camp where she survived for two-and-a-half years, before she was moved to Auschwitz. There, she survived testing by the Nazi Doctor Josef Mengele.
Later, she was sent on a "death march," first to Buchenwald concentration camp and then to Belsen, where she shared a barracks with the dying Dutch teenager and diarist Anne Frank. She lost seven siblings and her father during the war.
As now elderly survivors continue to pass away, some Jewish leaders fear their stories will be forgotten - warning that the anti-Semitic hatred and violence are on the rise, particularly in Europe.
Ronald Lauder, president of the World Jewish Congress, cites the massacres in Paris, which targeted Jews and newspaper satirists, as proof of growing hatred and extremism.
"Shortly after World War II, after we saw the reality of Auschwitz and the other death camps, no normal person wanted to be associated with the anti-Semitism of the Nazis," Lauder said.
"But, as the Holocaust grows more distant and survivors disappear, extremists grow more bold in targeting Jews. Stoked by a false narrative that blames Israel for a litany of the world's problems, anti-Semitism is resurgent and deadly."
Eva Umlauf, an Auschwitz survivor who lives in Munich, believes the culture of remembrance will inevitably change because "the era of the survivors is coming to an end soon", adding she has already seen a change in the younger generation.
"Their perception of the Holocaust is abstract. These kids are already the children of those born long after the end of the war — there isn't really a direct connection anymore to the great-grandparents who lived at that time in Germany," said Umlauf, who was born in 1942 in a labour camp for Jews in Slovakia.
In November 1944, at the age of 23 months, she was taken to Auschwitz with her pregnant mother. Today the 72-year-old is believed to be the youngest survivor who will attend Tuesday's commemorations.
Earlier today, German Chancellor Angela Merkel said the nation's citizens have a responsibility to speak out against intolerance, with the guilt and shame of the Holocaust still strong seven decades after the end of World War II.
Speaking at an event marking the liberation of the Auschwitz death camp, Merkel told a group of Holocaust survivors and others that Germans have a responsibility to speak out against recent anti-immigrant demonstrations in Dresden and elsewhere.
She said: "We don't want to hear slogans full of hatred against people in Germany who found a new home here, or who are just looking for shelter when threatened with war and persecution."
Additional reporting by AP