Australian air force put on alert amid Russian bomber operation
The unprecedented mission is likely an attempt by Moscow to demonstrate its long reach, experts say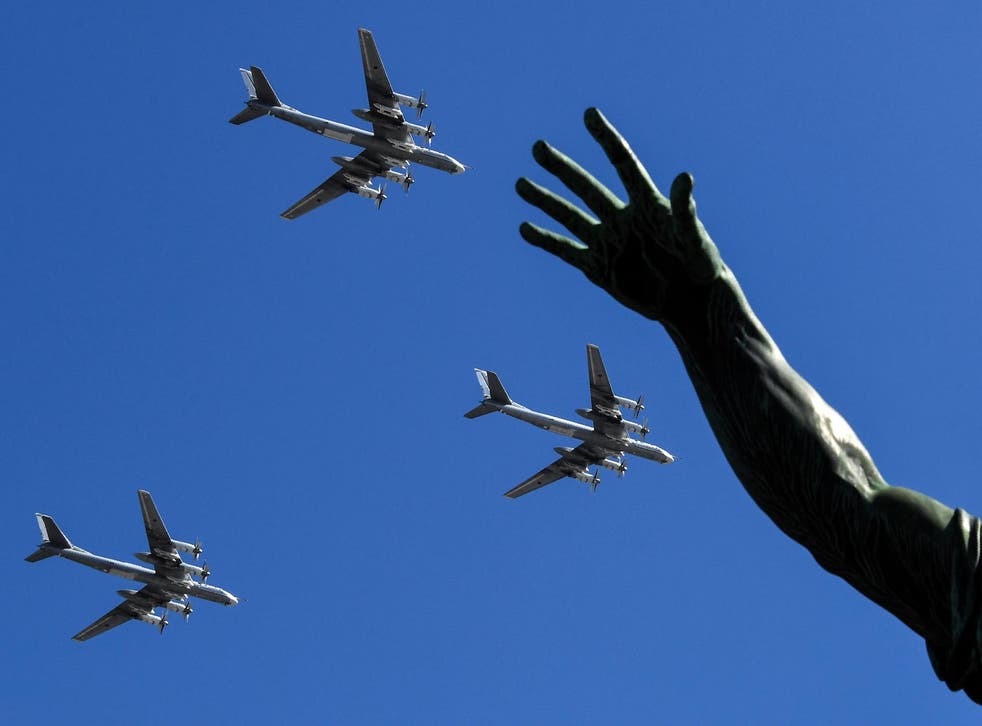 The Australian air force was put on alert amid operations by Russian bombers.
A Darwin air base briefly went into a state of "increased readiness" in case it had to respond to the operations, launched by the Russian ministry of defence. The unprecedented manoeuvres appear to be an attempt by Moscow to stretch out over the Pacific, according to local experts.
It's not thought that Russian planes have flown such a patrol mission over the South Pacific before. Defence experts in Australia feared the mission was an attempt to gather Australian intelligence and demonstrate the country's increased confidence.
World news in pictures

Show all 50
"For the Russians to send a couple of aircraft this far down south I think is really proving it's got the capacity for that long-range reach," Peter Jennings from the Australian Strategic Policy Institute told Australia's ABC, which first reported the incident.
"It doesn't surprise me in the least that our own military forces raised their alert levels in response.
"I'm sure there would have been concerns about Russian intelligence gathering because they wouldn't have come this far south without wanting to look at the one significant [United States] allied presence in this part of the world, which operates out of [RAAF Base] Darwin and RAAF Base Tindall a little further south."
Spokespeople for the Australian air force said that the base was never in lockdown but that it was put in a state of increased readiness in early December, while the Russian operation was ongoing. The mission saw Russia move planes towards Indonesia's Biak airbase and take part in a mission that involved two Tu-95MS bombers and more than 100 personnel.
The Russian defence ministry said that the operation was successful, routine and had been done in accordance with international law.
"Today, two Tu-95MS strategic bombers carried out air alert mission over neutral waters of south Pacific Ocean," it said in a statement. "The aircraft took off from the Indonesian airfield Biak. The flight time exceeded eight hours.
"Flights over neutral waters in Arctic, Northern Arctic, Black and Caspian seas, and Pacific Fleet are conducted regularly by long-range aircraft," the post uploaded in early December read. "All the missions of the Russian Aerospace Forces are carried out in strict accordance with the International Air Law."
Join our new commenting forum
Join thought-provoking conversations, follow other Independent readers and see their replies