Belgian newspaper De Morgen accused of racism over picture showing Obama as an ape
The modified image was part of a satirical feature 'sent in by Putin'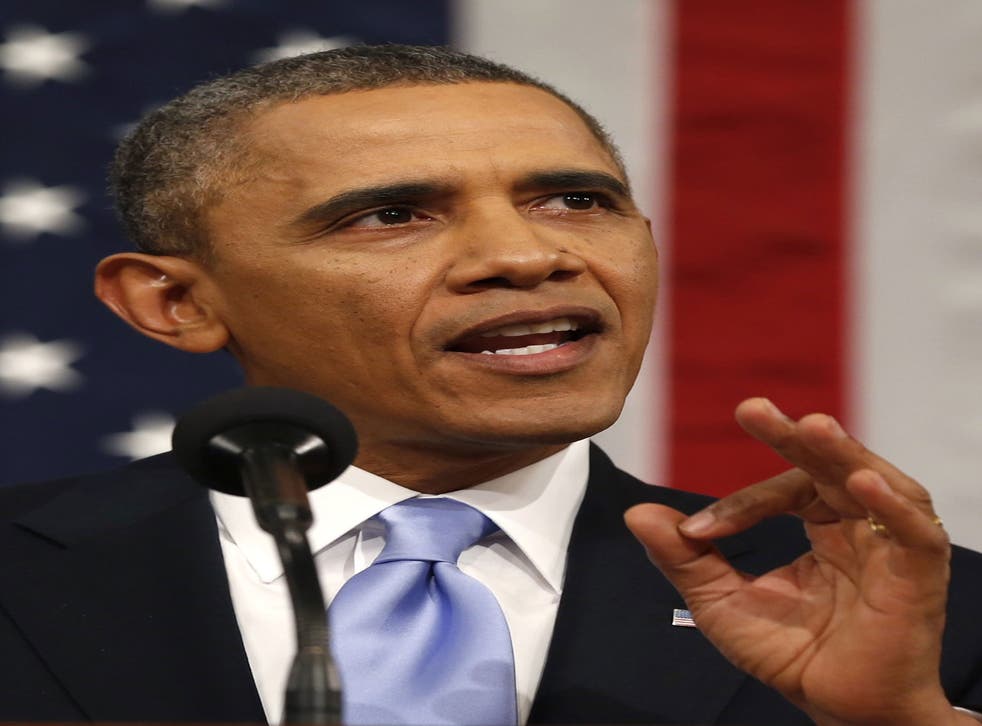 A Belgian newspaper has been accused of racism after it published a picture depicting US President Barack Obama and First Lady Michelle Obama as apes.
De Morgen published the doctored image just days ahead of Obama's planned visit to the country to commemorate the 100th anniversary of the start of the First World War.
The picture was part of a satirical feature, which was presented as though it had been sent to the newspaper for publication by Russian President Vladimir Putin.
It was accompanied by the words: "Vladimir Putin is the president of Russia. He sent us this attachment at our request, and chose to send pictures instead of text 'because he doesn't have a lot of time'."
Another picture of Obama was also printed, with the words: "First black president of the USA starts selling weed."
People expressed mixed reactions after the feature was circulated on social networking sites. Some criticised the image for being racist, while others praised the freedom given to the Belgium press.
One user on Reddit said: "'Hey, I made this great image of the Obamas looking like chimps. Can we publish it?' 'Sure, but make the caption say that Vladimir Putin made it. That way it looks like some sort of meta-humour instead of stale racist drivel'."
Another individual said: "It's in the satire section. I feel this should be mentioned."
In 2009, the New York Post issued an apology after it was embroiled in a racism row over a cartoon that some people interpreted as comparing Obama to a violent chimpanzee shot by police.
The President is due to attend EU and Nato meetings during his European visit, with Ukraine at the top of the agenda.
Join our new commenting forum
Join thought-provoking conversations, follow other Independent readers and see their replies