Terror in Europe: Belgium's young Muslims are 'easy targets' for radicalisation
The Belgian government says about 300 of its citizens are either in Syria now or back home after a spell as a foreign fighter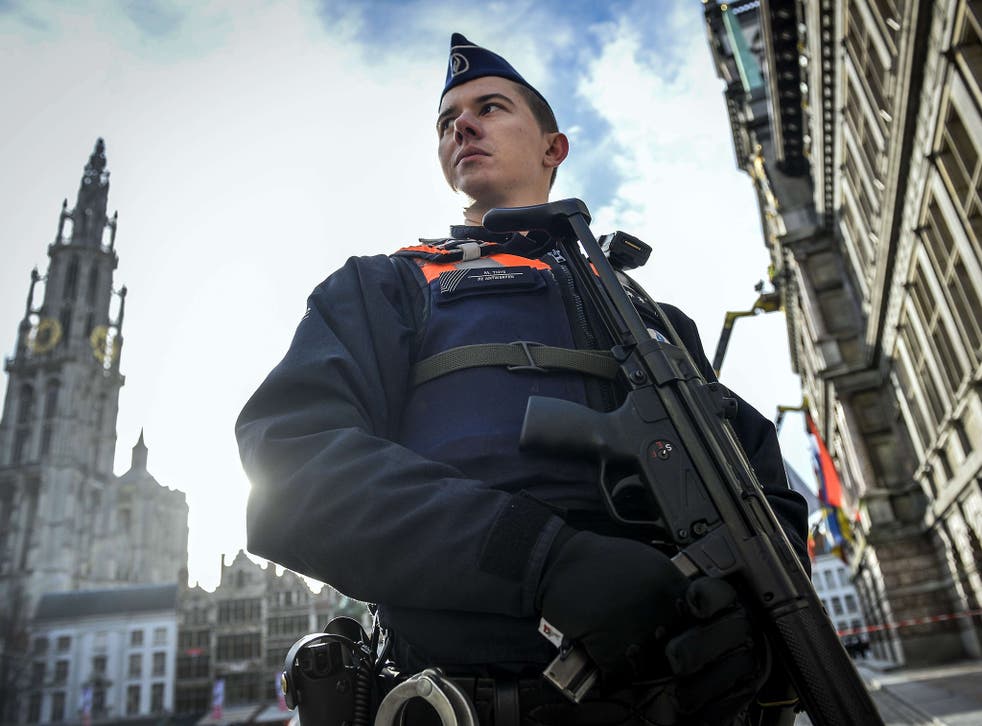 Since the Syrian conflict descended into a fractured civil war and breeding ground for extremist groups, concerned Belgian authorities and distraught relatives have watched hundreds of young people disappear from their communities and take up arms for a faraway cause.
It's a phenomenon affecting many nations in Europe with sizeable Muslim communities, but with its population of 11 million, Belgium is believed to be the country with the highest per capita number of fighters currently active on the Syrian battlefield.
The passage of people into Syria is hard to track and estimates vary, but the Belgian government says about 300 of its citizens are either in Syria now or back home after a spell as a foreign fighter. Other experts have put the figure as high as 450.
That represents a significant chunk of the 3,000 to 5,000 Europeans believed to have taken up arms alongside groups including Isis. Authorities and security experts have been warning for years that battle-hardened and radicalised youngsters could pose a threat when they return, and the raids in Belgium last night appear to confirm those fears.
In pictures: Counter-terrorism raid in Belgium

Show all 10
But like the parents who struggle to explain why their happy teenager is suddenly appearing in YouTube videos brandishing a gun and spouting Islamist slogans, analysts seem unable to pinpoint why Belgium has become such a hotbed for radicalisation.
The country is home to about 500,000 Muslims – 6 per cent of the population – and like in neighbouring France, relations between the community and the state are sometimes fraught. In 2011, Belgium introduced a ban on the full-face veil, provoking protests in some quarters.
Muslim women who choose to wear traditional dress have reported discrimination in the workplace, while nationalist parties play on fears of migration as a threat to a way of life.
One right-wing party, Vlaams Belang, last year posted an internet game entitled Less Islam, Less Immigration, Less Crime in which supporters were encouraged to knock sword-wielding Muslims off flying carpets.
While increasing feelings of marginalisation may drive some young people into the arms of Islamist recruiters, high unemployment is also a key factor. "Despair is certainly one of the key explanations," former justice minister Laurette Onkelinx told public broadcaster RTBF. "When you are in despair, when you have no future, you are much easier prey to preachers of hatred."
Verviers, where the two suspects were killed, is one of the many post-industrial towns in Belgium which have fallen on hard times.
Most of the other arrests on Thursday night were in the Molenbeek quarter of Brussels, a poorer area where many descendants of North African immigrants live.
But without anyone preying on feelings of exclusion and despair, alienated youths simply remain alienated rather than radicalised.
This is potentially where Belgium differs from other countries with a similar demographic make-up: it has a smaller, more concentrated population, making it easier for recruiters to spread their message if they capture the right sentiments. Last night two Belgians who reportedly had links to those raided in Verviers were arrested trying to enter Italy.
One group, Sharia4Belgium, has been at the centre of investigations into the recruitment drive for fighters. Much of its appeal has been attributed to the charisma of its leader, Fouad Belkacem.
Belgium launched a nationwide operation in 2013 to try to shut down the network of recruiters, and 46 individuals linked to Sharia4Belgium including Belkacem are on trial in Antwerp. A verdict was due last week, but it was delayed after the attacks in Paris.
One problem is how to deal with the youngsters when they return. Some Belgian municipalities have taken a hard line, stripping returned fighters of their resident's rights.
EU foreign ministers are expected to discuss this when they meet in Brussels on Monday, and experts are warning against knee-jerk reactions.
"Measures adopted in haste may prove less effective than better co-ordination and application of existing procedures," Anthony Dworkin from the European Council on Foreign Relations told Reuters.
Join our new commenting forum
Join thought-provoking conversations, follow other Independent readers and see their replies