Coronavirus: Man arrested after licking his fingers and wiping them on pole in train
Subway train was withdrawn from service to be disinfected, transport authority says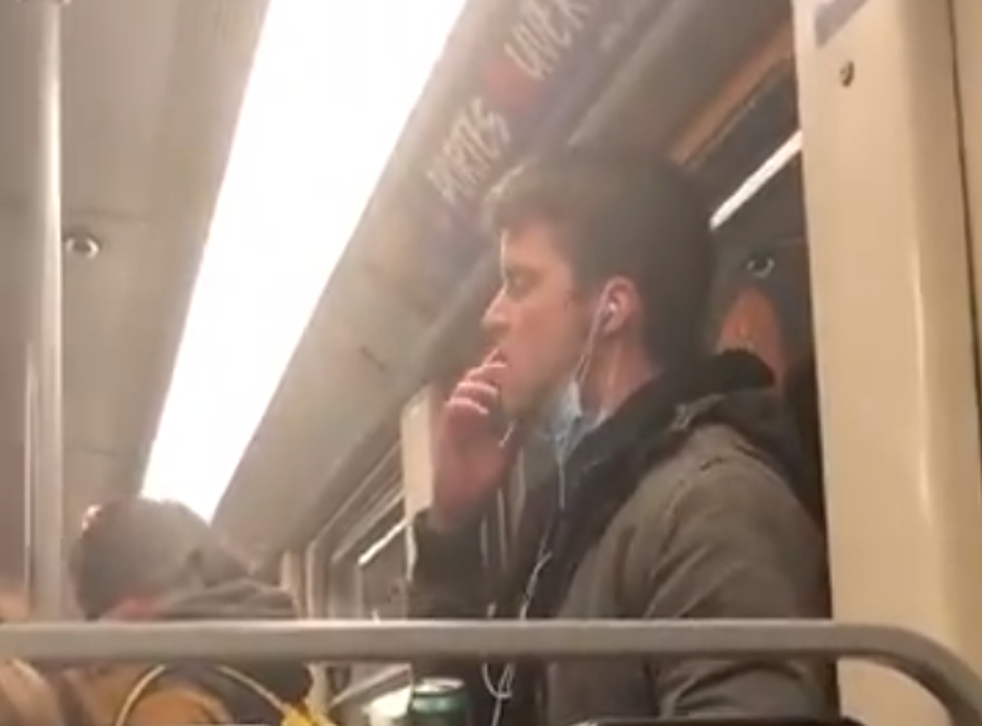 A train passenger has been arrested after he was filmed licking his fingers and wiping them on a vertical handrail in Belgium.
Belgium's transport authority, the Societe des Transports Intercommunaux de Bruxelles (STIB-MBIV), replied to a social media user who posted the video that the man was drunk and arrested by police.
In the video, the man pulled down a face mask he was wearing and then appeared to put his fingers in his mouth and lick them before rubbing them on the pole.
STIB-MBIV said: "The man (intoxicated) was arrested by the police and our security service. The subway train was withdrawn from service to be disinfected.
"Thank you for your message. Our metros are cleaned every day."
Netizens were repulsed by the video, which was first posted by a Twitter user who said: "[Look at this person] who is surely contaminated with coronavirus is doing to the bars of public transport! Don't touch the bars anymore!"
Coronavirus is most likely spread through droplets of body fluid, particularly from the nose or mouth, and may live on surfaces anywhere between a few hours to a few days, according to the World Health Organization.
The most effective way to prevent the spread of the disease is to wash hands often with soap and water, for at least 20 seconds, and use hand sanitising gel.
The WHO has also advised people not to touch their face with unwashed hands and to maintain at least 1 metre (3 feet) distance between anyone coughing or sneezing.
Join our new commenting forum
Join thought-provoking conversations, follow other Independent readers and see their replies