Beppe Grillo's Five Star Movement suffers slump in the polls
Support for the comedian's Five Star Movement, which won largest share of the vote in February, has collapsed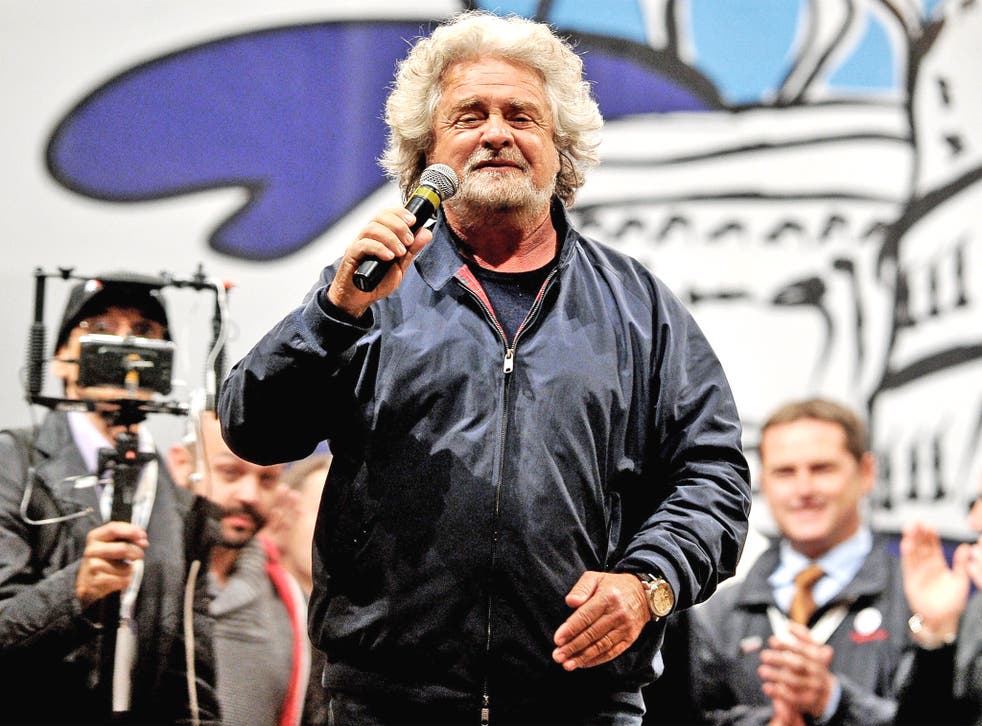 Ex-comic Beppe Grillo shocked Italy's political establishment by landing the biggest single share of the vote in February's general election. Now, just three months later, his Five Star Movement's bubble appears to have burst.
After finding itself entirely excluded from the new national unity government by the political parties that he set out to demolish, the movement, which Mr Grillo said would "rip open politics like a tin of tuna," has now sunk in local polls.
The M5S won a quarter of the vote in the election, but yesterday it failed to make the run-off votes in any of the 568 mayoral elections around Italy.
In Rome's mayoral poll, M5S support was down to 12 per cent. In many other cities it had collapsed into single figures.
The centre-left Democratic Party (PD) won control of five of the 16 biggest cities that voted on Sunday and Monday, and is in the lead before run-offs in two weeks' time for the rest. Its coalition partner, Silvio Berlusconi's People of Freedom (PDL) party, came second.
True to his firebrand reputation, Mr Grillo hasn't taken the results lying down. Today he turned on the Italian public for deserting his party, blaming people who "vote for themselves first and then for the country", although in doing so he risked appearing a bad loser.
Join our new commenting forum
Join thought-provoking conversations, follow other Independent readers and see their replies