Bernard Tapie: Disgraced tycoon says French state defrauded him of €1bn
Tapie claims €1bn was lost when Crédit Lyonnais, a now-defunct public bank, undervalued his stake in the sports clothing company Adidas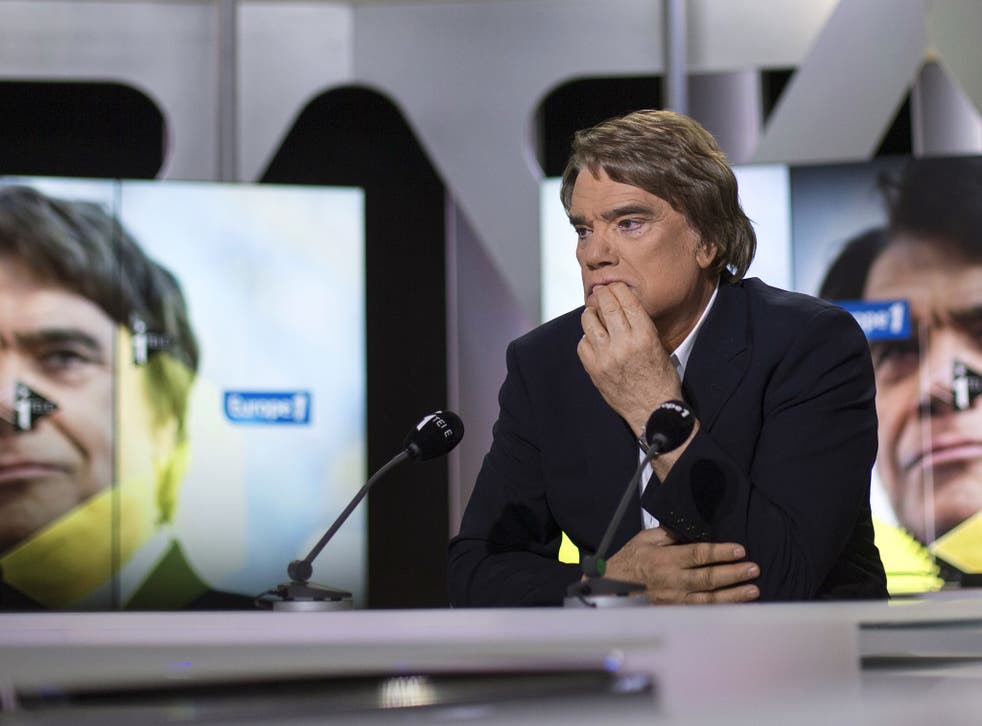 The controversial businessman and sometime pop star Bernard Tapie is suing the French state for more than €1bn he said was lost when Crédit Lyonnais, a now-defunct public bank, undervalued his stake in the sports clothing company Adidas.
The former football team owner won €403m in 2008 after his case against the bank was sent to an arbitration panel – a move given the green light by IMF chief Christine Lagarde, who was then France's Minister of Finance.
But investigating judges called that ruling a "sham" after it was revealed one of Mr Tapie's lawyers had links to one of the judges, and a Paris court annulled the decision in February. Mr Tapie is now taking his battle to a civil court where he is hopeful of being awarded more than double the sum originally ordered.
His case against the Consortium de réalisation (CDR), the public body created to manage Crédit Lyonnais after it went bust in 1995, will get under way in September, with a decision expected by the end of the year.


Mr Tapie's lawyer Emmanuel Gaillard told The Independent that his legal team was confident of a victory after it uncovered new evidence showing that, immediately prior to the sale, Crédit Lyonnais was looking for somewhere to park shares, before buying them back and making a profit.
This, he alleges, shows that the bank was actively devaluing Bernard Tapie's shares in Adidas.
"Whether or not you like Mr Tapie," he added, "it is my personal belief that he has been massively defrauded."
But William Bourdon the lawyer representing CDR said Mr Gaillard "hasn't found anything". "The more difficult a situation Mr Tapie finds himself in, the more he gets into a logic of exaggeration and twists the facts."
The "revelation" of new evidence is the latest twist in a saga that has previously threatened to embroil the former President Nicolas Sarkozy's rebranded Républicains party .
A judicial investigation launched in 2012 to look into the decision to resort to an arbitration panel is currently trying to determine whether Mr Tapie's connections to Mr Sarkozy and his entourage played a role.
The investigation was not Mr Tapie's first brush with justice. He served eight months in prison in 1995 after being convicted of bribing opposition players to let his football team, Olympique deMarseille, win a French League cup game in the 1990s.
He did however lead the team to victory in four French Championships as its owner between 1986 and 1994, while his cycling team won the Tour de France twice.
His varied career has taken him from newspaper owner, to pop singer to TV presenter – and by the time he sold his Adidas stake in 1993 in order to join President Mitterrand's socialist cabinet he was France's 20th richest man. He later defected to Sarkozy's centre-right UMP party, supporting his presidential campaign in 2007 and meeting him six times between January and April 2007.
Le Monde reported on 9 July that Mr Tapie had told the judge Serge Tournaire on 10 March: "Would this arbitration have happened without Nicholas Sarkozy's agreement? The answer is no."
But another of his lawyers, Hervé Temime, told AFP that Mr Tapie "confirmed the meetings he had with Sarkozy" and that "they had nothing at all to do with the arbitration proceedings".
Join our new commenting forum
Join thought-provoking conversations, follow other Independent readers and see their replies