Bolshoi Ballet dancer Pavel Dmitrichenko sentenced to six years in prison over acid attack on artistic director Sergei Filin
Dancer and two co-defendants found guilty of attack which almost blinded the company's artistic director Sergei Filin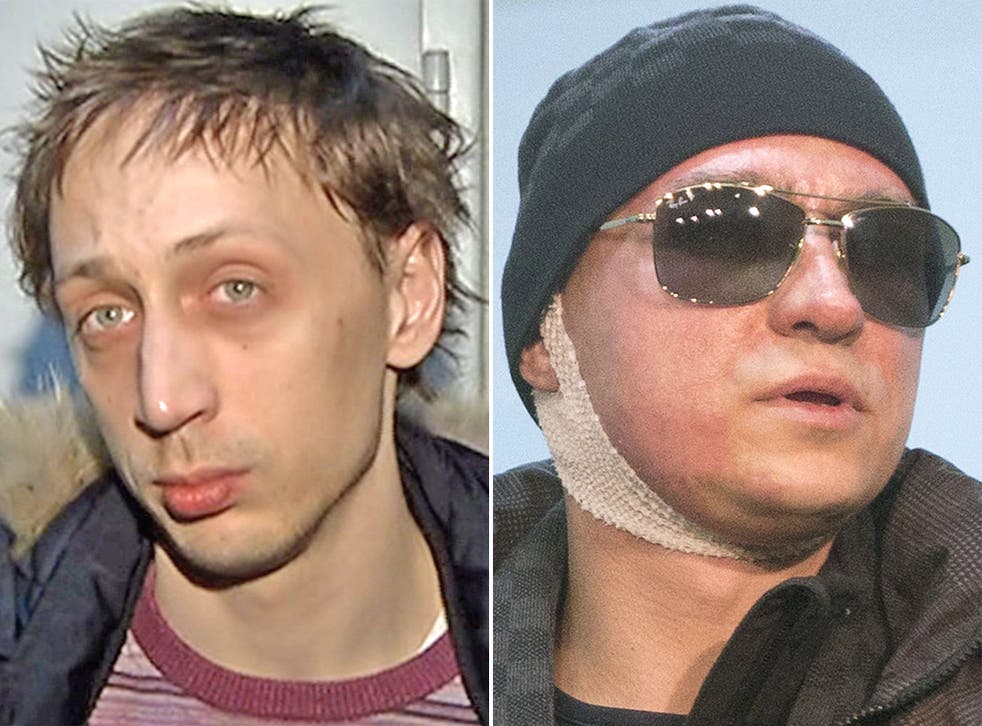 A leading dancer with the Bolshoi ballet has been sentenced to six years in a maximum security prison colony for his role in an acid attack that nearly blinded the troupe's artistic director and revealed venomous infighting at the revered institution.
Judge Yelena Maksimova found Pavel Dmitrichenko guilty of conspiring to cause grievous bodily harm to artistic director Sergei Filin because the dancer "was unhappy with the way Filin allocated roles and bonuses to dancers." Although the charge carries a maximum of 12 years, state prosecutors had sought nine years for Dmitrichenko, who is best known for his portrayal of villains in Swan Lake and Ivan the Terrible.
Former convict Yury Zarutsky was convicted of splashing sulphuric acid into Mr Filin's face as he returned home late on 17 January, causing third-degree burns to his face and eyes, and sentenced to the 10-year sentence prosecutors had requested. Andrei Lipatov, who drove Zarutsky to the scene of the crime, got four years. The judge also awarded Mr Filin £65,000 in damages.
Dmitrichenko's lawyer told journalists that the verdict did not accurately reflect witness testimony and promised to appeal. Tatyana Lipatova also promised an appeal of her son's four-year sentence, telling The Independent that "Of course it's a lot, and for no reason."
Dmitrichenko smiled wanly as the verdict was read aloud for more than three hours in a packed, humid courtroom. After the dancer told Zarutsky about his disagreements with Mr Filin's management of the troupe, Zarutsky on several occasions offered to rough Mr Filin up, the judge said. Dmitrichenko finally agreed and offered to pay him £900 for the attack, but did not know acid would be used. He provided Zarutsky with a mobile phone and called to warn him when Filin left the theatre on the night of the attack.
In a trial filled with backbiting, Dmitrichenko previously claimed Filin had intimate relations with ballerinas in exchange for desirable roles, and defence witnesses accused the artistic director of highhandedness and cronyism. Nikolai Tsiskaridze, a celebrated former Bolshoi dancer who was a mentor to Dmitrichenko's girlfriend Angelina Vorontsova and a Filin critic, testified last week that Filin was withholding leading roles from the young ballerina until she slept with him.
But Filin denied the sex-for-roles accusations and said Dmitrichenko had conducted a smear campaign against him, describing how his tyres had been slashed and his email hacked. In an emotionally charged court session last month, he broke down and said he would never forgive his attackers.
Filin is undergoing treatment in Germany, where he has had almost two dozen operations that partially restored his vision. Asked when he might return to Moscow, his lawyer Natalya Zhivotkova told The Independent, "Unfortunately, not soon."
Scandal has rocked Russia's most prestigious theatre since the trial pulled back the curtain on its internal feuding. In July, the government fired the Bolshoi's director, Anatoly Iksanov, and Tsiskaridze's contract was not renewed after he clashed with both Filin and Iksanov.
American ballerina Joy Womack said last month she left the company because bribes were expected to be awarded parts. On Monday, the Bolshoi Theatre's chief conductor suddenly quit just two weeks before the premiere of the Verdi opera Don Carlos.
Register for free to continue reading
Registration is a free and easy way to support our truly independent journalism
By registering, you will also enjoy limited access to Premium articles, exclusive newsletters, commenting, and virtual events with our leading journalists
Already have an account? sign in
Register for free to continue reading
Registration is a free and easy way to support our truly independent journalism
By registering, you will also enjoy limited access to Premium articles, exclusive newsletters, commenting, and virtual events with our leading journalists
Already have an account? sign in
Join our new commenting forum
Join thought-provoking conversations, follow other Independent readers and see their replies