Botched ice bucket challenge leaves man critically injured after plane drops hundreds of gallons of water
Photographer was left in a "critical condition" but is now reported to be recovering in hospital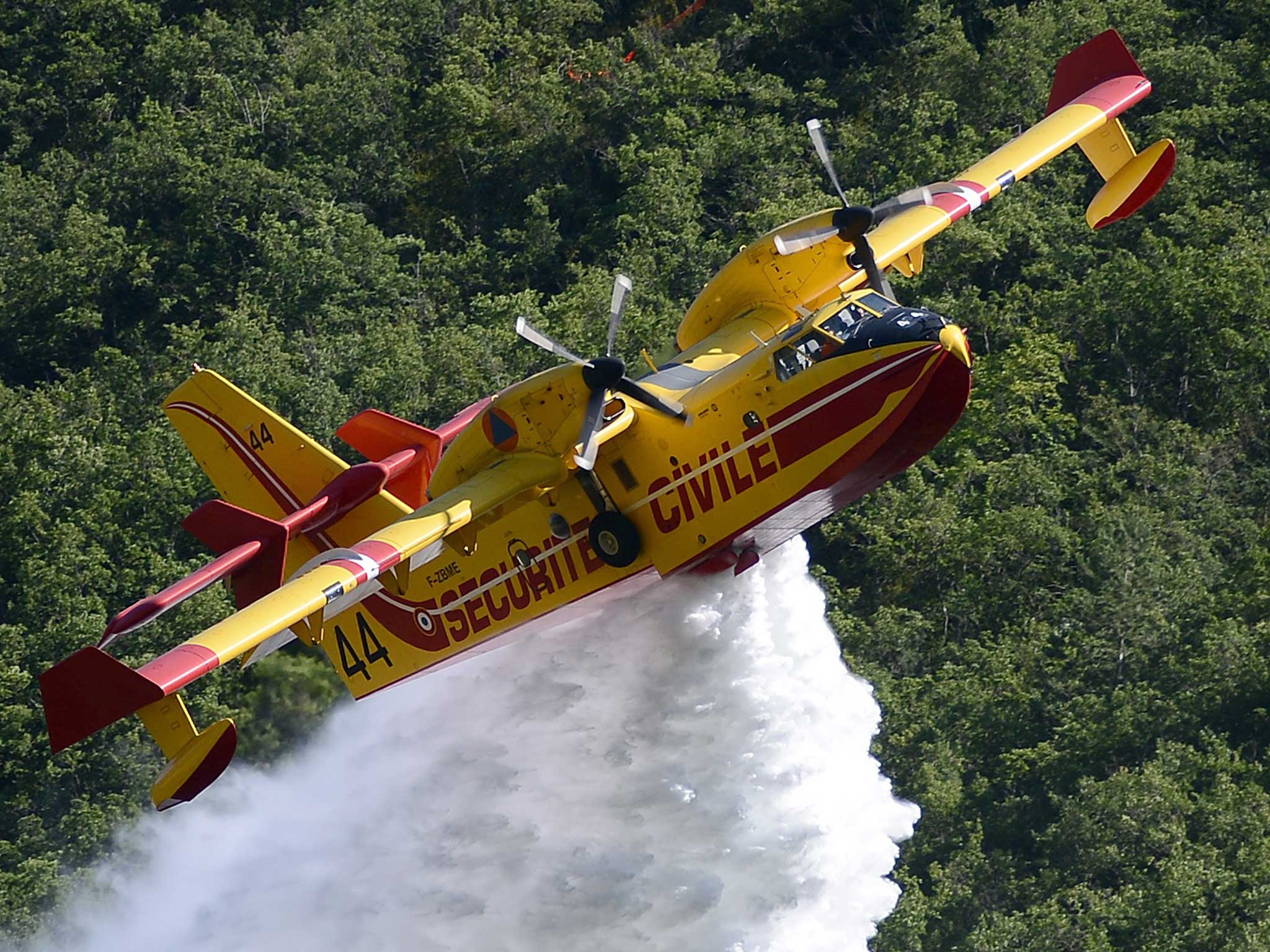 A Belgium man was seriously injured after having nearly 400 gallons of water dumped on him by a fire-fighting plane – as part of a catastrophically unsuccessful ice bucket challenge.
Photographer Bruno Brokken, 51, was flown to hospital in a "critical condition" after the aeroplane opened the hatch dropping 396 gallons of water from a height of 22 feet at an aerodrome near Girona in north east Spain.
"They had arranged to do it as part of the Ice Bucket Challenge craze in order to raise money for ALS," Rolf Kuratle, head of Skydive Empuriabrava, told Spanish newspaper paper The Local.
"The pilot flew a fire-fighting plane, the kind used to put out forest fires, and dumped the load onto his friend. They obviously miscalculated how much water it was."
Mr Brokken, who is also a full-time skydiver with over 15,000 jumps to his name, was recovering in Girona's Josep Truenta Hospital having luckily not sustained any internal injuries.
In pictures: The famous do the ice bucket challenge
Show all 17
He has lived in Spain for several years.
Thousands of people around the world have taken part in the ice bucket challenge, but there have been a spate of accidents as people have attempted to go one better with each challenge.
Over the weekend a Scottish teenager drowned after a suspected ice bucket challenge went wrong in Fife.
Police Scotland have launched an investigation into the death of Cameron Lancaster, 18.
The news also comes as a survey reveals nearly half of all people taking the challenge do not give to the charity or cause it supports – ALS, or motor neurone in this country.
Motor neurone disease (MND) is a neurodegenerative disease which causes muscle atrophy, gradually causing sufferers to lose the ability to breath, speak or eat.
The cause is unknown and there is no cure. MND affects around 5,000 people in Britain each year.
Join our commenting forum
Join thought-provoking conversations, follow other Independent readers and see their replies