Brazil cannibal trial: Three accused of killing women and making pastries out of their flesh
Jorge Beltrao Negromonte da Silveira, his wife and his mistress allegedly sold pastries to neighbours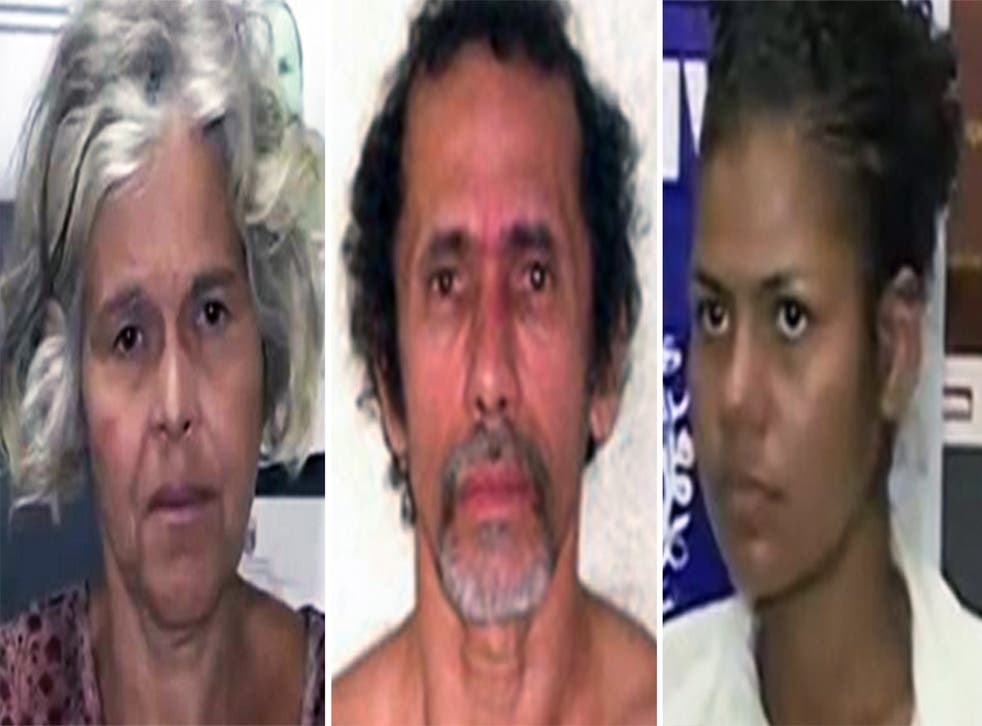 Three people have gone on trial for allegedly killing at least two women, eating parts of their bodies and using the flesh of their victims in stuffed pasties to sell to neighbours.
Jorge Beltrao Negromonte da Silveira, his wife Isabel Cristina Pires and his mistress Bruna Cristina Oliveira da Silva have gone on trial in Brazil after being arrested in the city of Garanhuns in April 2012.
The trio allegedly lured women to their house by offering them work as a nanny. Garanhuns police said remains of two women were found in the back yard of the house shared by the suspects.
They claimed to be part of a sect that preached "the purification of the world and the reduction of its population".
Shortly after their arrest, police found a 50-page book entitled Revelations Of A Schizophrenic, written by Negromonte. In it, he said he heard voices and was obsessed with killing women.
The 32-chapter manuscript also included stories of black magic, tortures and cannibalism according to The Daily Beast.
Negromonte even registered title of the book with a local notary public in March this year.
Authorities say the trio made thick empada pastries with the flesh of their victims, which the three and a young child who lived with the man and wife ate.
After being detained, Isabel Cristina allegedly told officers the pastries were sold to local bars and eateries, as well as to some neighbours.
The G1 news site quoted Silveira as saying during the trial's opening: "I committed a horrible, monstrous mistake. It was a moment of extreme weakness and brutality that I regret."
Additional reporting by agencies
Join our new commenting forum
Join thought-provoking conversations, follow other Independent readers and see their replies