Gibraltar in talks with Scotland to remain part of EU after Brexit
Chief minister says territory wouldn't 'have to apply again for access'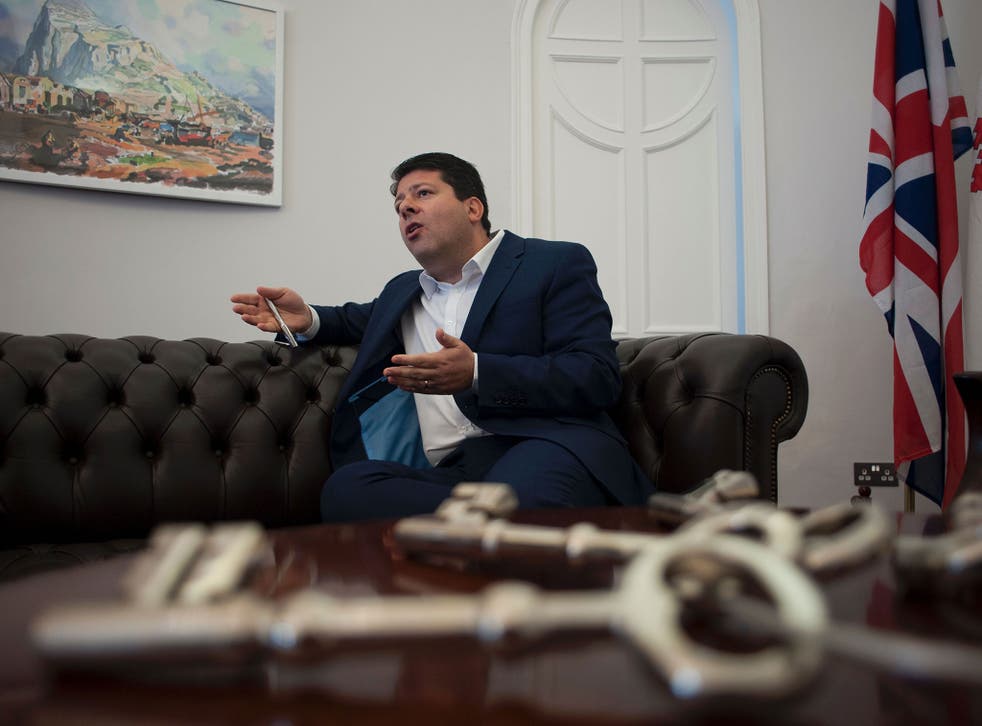 Gibraltar is currently in talks with Scotland to discuss the possibility of remaining part of the EU, following the UK's historic referendum vote to leave the trading bloc.
Fabian Picardo, the territory's chief minister, said he has been speaking with Nicola Sturgeon, Scotland's First Minister, about the potential options for the countries, both of whom voted heavily to remain.
Mr Picardo told BBC Newsnight: "I can imagine a situation where some parts of what is today the member state United Kingdom are stripped out and others remain.
"That means that we don't have to apply again for access, we simply remain with the access we have today, and those parts that leave are then given a different sort of access, which is negotiated but not necessarily under Article 50."
Gibraltar backed remaining part of the EU with a massive 95 per cent mandate (19,322) on a turnout of 84 per cent. All 32 Scottish council areas voted to remain, with a total of 62 per cent (1.6 million) on a turnout of 67 per cent.
Mr Picardo continued: "The position of the people of Gibraltar is that we've expressed, perhaps even more clearly than the Scots, what our view is going forward, what should happen - that we should continue to have access to the single market to the European Union.
"My obligation is to protect and promote the interests of Gibraltar and to find such partners who may be willing to do the same thing within the United Kingdom."
Earlier on Monday, Ms Sturgeon said talks with Gibraltar were in order to build a "common cause" to maintain links with EU.
Brexit reactions – in pictures

Show all 10
Gibraltar, a British Overseas Territory, overwhelmingly rejected a proposal to share sovereignty with Spain in a referendum in 2002.
Northern Ireland, which voted to remain with a relatively slim margin of 56 per cent to 44 per cent, could also potentially be part of the talks.
Following the referendum result, the UK dispatched HMS Ambush to Gibraltar in order to "protect it from the Spanish".
Last month, Mr Picardo has told The Independent that Spain can stick joint-sovereignty "where the sun doesn't shine".
Join our new commenting forum
Join thought-provoking conversations, follow other Independent readers and see their replies