Brexit: Norway could block the UK from rejoining the Economic Free Trade Area
Senior officials have warned they can veto UK's admission into the group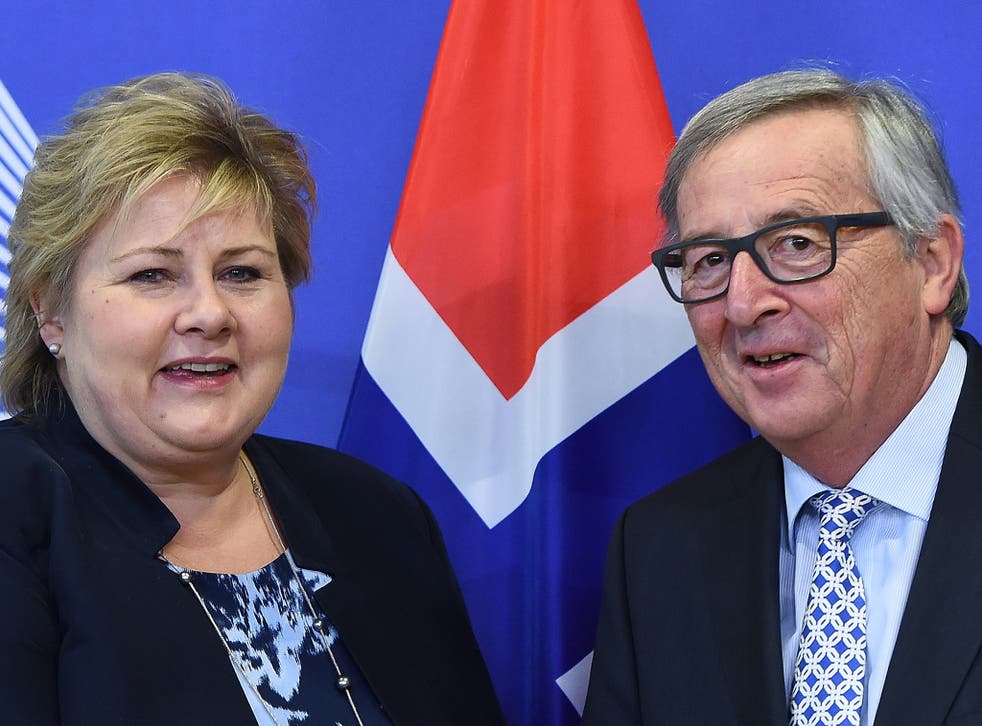 Norwegian officials have warned they could block any attempt by the UK to rejoin the European Free Trade Association after Brexit.
Some Brexit supporters have suggested rejoining the Efta - which is made up of the non-member European countries with close links to the EU - would be a way for the UK to maintain its free trade links with the Europe while honouring its referendum commitment to leave.
But joining the Efta requires the agreement of all its current members Norway, Iceland, Liechtenstein and Switzerland - giving the Scandinavian nation a veto.
Shortly after the vote on 23 June, Norway's European affairs minister, Elisabeth Vik Aspaker, told the Aftenposten newspaper: "It's not certain that it would be a good idea to let a big country into this organisation. It would shift the balance, which is not necessarily in Norway's interests."
Norway is currently the largest economy in the group. If the UK were to join it would dwarf the other members as the world's fifth largest economy.
There is also a concern that the trade deals the group has negotiated with 38 other countries including Mexico, Canada, Colombia and Qatar may need to be renegotiated if the UK joins.
David Davis, the new Brexit Secretary in charge of negotiations, is due to hold talks with senior Norwegian officials in the coming weeks, the Guardian reported.
Brexit protest: Thousands march in London

Show all 12
Brexit negotiators are trying to negotiate an exit deal which gives it as much accessible to the single market as possible without sacrificing freedom of movement - both of which are core principles of the Union.
Norway's reluctance to let the UK into its club could spell the end for the post-Brexit dream of the "Nordic model".
During the campaign, many in the Leave camp spoke about an agreement where the UK could retain many of the perks of membership without having sacrifice control of its borders in an arrangment similar to the one enjoyed by Norway.
But before 52 per cent of the electorate choose to leave the EU, Norway's Prime Minister, Erna Solberg, urged them to vote Remain.
She said: "Do not leave the EU, you will hate it".
The pro-EU class in Norway argue they have paid a price for not being a member as they have to accept all of its decisions - and freedom of movement - in exchange for access to the single market.
Theresa May says she has an 'open mind' over Brexit negotiations
Britain was a founding member of Efta in 1960 when it was conceived as an appendage to the European Economic Community (EEC), but left when it joined the EU in 1973.
Join our new commenting forum
Join thought-provoking conversations, follow other Independent readers and see their replies