Brexit: Angela Merkel's popularity grows in Germany after UK votes to leave EU
'Nobody wants to put themselves in the kind of mess the British have', says Professor Marlene Wind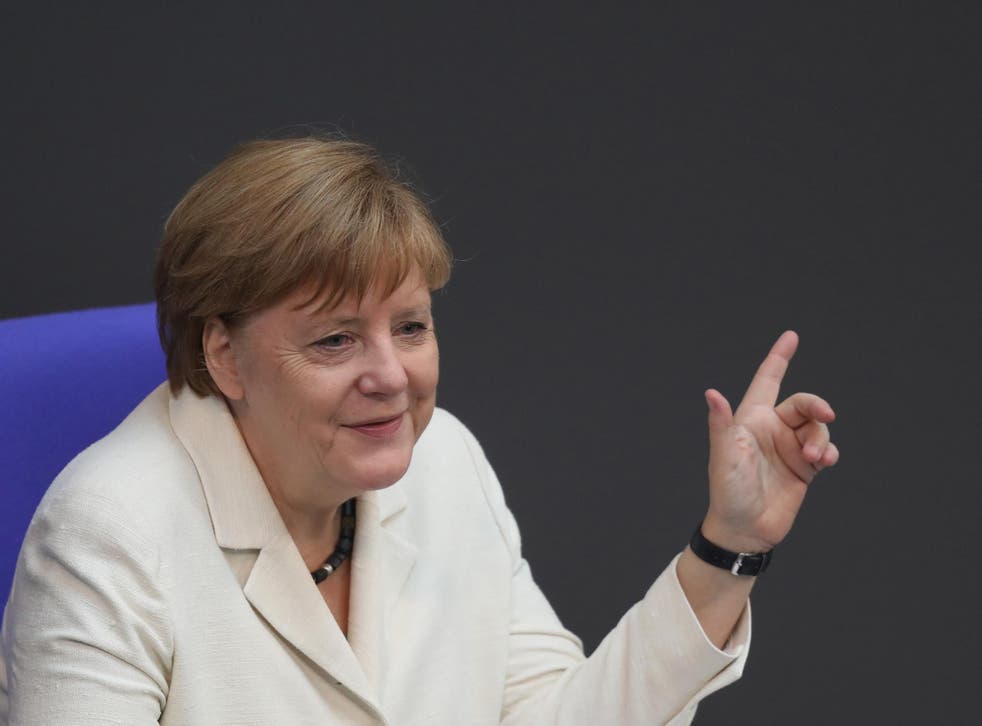 Angela Merkel is enjoying a 10-month high in popularity since Britain decided to leave the EU.
The German Chancellor, a firm supporter of the European project, has enjoyed a nine-point increase in backing since June, according to a poll by the German broadcaster ARD.
It found 59 per cent of 1,500 survey respondents said they were "satisfied" with Ms Merkel's leadership, her best showing since September last year.
Another poll released on Saturday by Die Welt and Stern magazine found Ms Merkel has 48 per cent of the public's support.
Her approval ratings are recovering after they dipped because of her handling of the refugee crisis. The Chancellor has welcomed more than a million refugees into the country, which has provoked crticism among many right-wing Germans and been used by opponents to attack her. The CSU, the Bavarian affiliate of Merkel's ruling CDU party, was highly critical of the decision.
However, it is now thought around three-quarters of the CSU party back Ms Merkel.
The enthusiasm for Ms Merkel mirrors growth in appreciation for the EU across Europe since the Brexit decision.
Support for the union has swollen across the continent, despite warnings Brexit would cause a chain of collapse.
In Denmark, before Brexit, 41 per cent of Danes wanted to hold their own referendum. Since the UK voted to leave, the figure has fallen to 32 per cent, according to polling.
The vote has been a "wake-up call across Europe", Marlene Wind has said, a professor of political science at the University of Copenhagen.
Lonely Planet's Best in Europe 2016 list

Show all 10
European citizens see leaving the EU as a "big gamble", she told The Times: "Nobody wants to put themselves in the kind of mess the British have created for themselves."
In France, far-right party leader Marine Le Pen was invigorated by the Brexit vote and called for an equivalent referendum in France.
"The UK has begun a movement that can't be stopped," she said the day of the result. However, polls suggest people in France don't want to leave. Most are opposed to a referendum and 61 per cent said they would vote to stay if a vote happened.
A poll in Finland had similar results. If a referendum were held, 68 per cent of people in the country would vote to stay, this is up 11 per cent since March, according to the newspaper Iltalehti. Most people do not want a referendum to happen in the first place.
In Italy, an Ipsos Mori poll found only 28 per cent of the country were in favour of leaving, even though there has been a rise in Euroscepticism in the country.
Join our new commenting forum
Join thought-provoking conversations, follow other Independent readers and see their replies