Swiss deal giving locals first preference on jobs while retaining access to single market 'not a pointer for Brexit'
'We won't be following any other nation's model – the position we build outside the EU will be unique to Britain,' says Government spokesman
Rob Merrick
Deputy Political Editor
Thursday 22 September 2016 17:18 Comments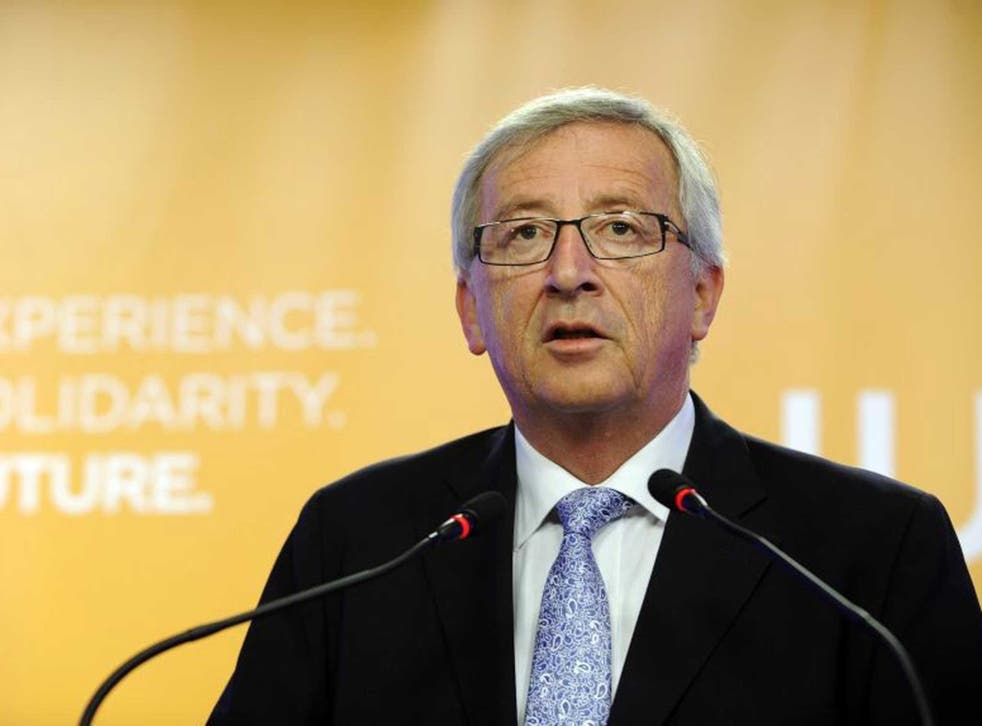 An EU deal to allow Switzerland to offer jobs to locals first - and retain preferential access to the single market – should not be seen as a pointer for Brexit, the Government has said.
In a surprise move, Jean-Claude Juncker, the European Commission President, has suggested Switzerland could curb recruitment from abroad without losing its valuable trading arrangements.
Mr Juncker backed a proposal that would allow Swiss residents to be offered all new jobs in the country first, saying: "This will be possible without a doubt. That the government wants to privilege Swiss employees on the job market is OK for me if it takes place in the framework of mutual recognition."
The comments on Monday night were immediately seen as raising hopes that the future talks with Britain could also bridge the divide between retaining single market access and ending freedom of movement.
Until now, Mr Juncker and EU leaders have repeatedly insisted that restrictions on migration – Theresa May's apparent red line in the Brexit talks – will mean the loss of single market membership.
But Mr Juncker himself linked the likely Swiss deal with Brexit, saying: "We are discussing with Switzerland, we have Britain in mind, because these questions are interlinked."
However, asked if the deal could pave the way for a post-Brexit agreement, a Government spokesman said: "We won't be following any other nation's model – the position we build outside the EU will be unique to Britain.
"We are about to begin these negotiations and it would be wrong to set out further unilateral positions in advance. At every step of these negotiations we will work to ensure the best possible outcome for the British people."
Switzerland and the EU have been locked in urgent talks since a Swiss referendum in 2014 rejected free movement for EU citizens in order to cut immigration.
The country does not have full access to the single market, but has a series of free trade agreements with the EU which give it preferential access for most of its industries. In return, EU citizens are currently allowed to go there for three months while they look for work. The permit can be extended for up to a year if a jobseeker can provide evidence that they have been actively looking for a job and have a realistic chance of finding one.
The new Swiss proposal would give residents, including EU nationals with residence permits, first preference on jobs and prevent employers from recruiting in neighbouring countries. Mr Juncker did not give further details about what a future deal would look like after meeting Swiss president Johann Schneider-Ammann in Zurich. He did say he was more optimistic than in recent weeks and that the talks were moving in "the right direction" on what he called a "Swiss-specific arrangement".
What experts have said about Brexit

Show all 11
However, the Commission is also believed to be insisting that it must incorporate a wider agreement to allow the EU courts to enforce all disputes involving the single market. And Switzerland has been forced to retreat on demands for a cap on the number of migrants once a threshold has been reached – the sort of 'emergency brake' that David Cameron sought and failed to achieve.
Register for free to continue reading
Registration is a free and easy way to support our truly independent journalism
By registering, you will also enjoy limited access to Premium articles, exclusive newsletters, commenting, and virtual events with our leading journalists
Already have an account? sign in
Join our new commenting forum
Join thought-provoking conversations, follow other Independent readers and see their replies