British family found shot dead at rented villa on Spain's Costa del Sol
Police suspect the man shot dead his chronically sick wife and disabled 20-year-old daughter before turning the gun on himself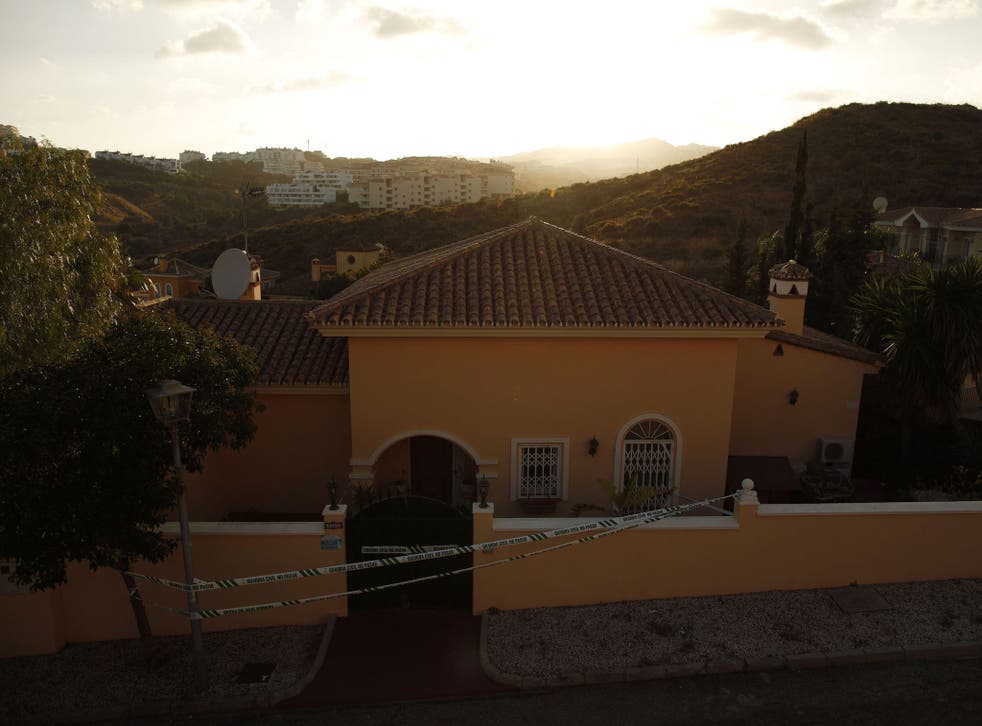 A British couple and their daughter have been found shot dead at their home on the Costa del Sol.
Police investigating the deaths suspect the man shot dead his chronically sick wife and disabled 20-year-old daughter before turning the gun on himself.
All three bodies were said to have gunshot wounds and were found in their rented villa in Mijas, Fuengirola, where they are believed to have lain undiscovered for several days.
Neighbours said debt collectors had visited the property recently and named the father as Philip Wood and his daughter as Sophie. They also reported hearing shots several days ago.
A Guardia Civil spokeswoman confirmed that the family were British and said: "The latest information we have is that the owner of the house had not heard from the family for a few days and had not been paid.
"He went to the house today and when there was no reply at the door, he went inside. Inside he saw the man dead on the sofa and immediately called the Guardia Civil.
"When officers inspected the house they found the wife and the daughter dead in a bedroom. The initial hypothesis at this early stage of the investigation is that this was a murder-suicide."
There were unconfirmed reports that the daughter had Down's Syndrome.
One unnamed friend of the family was reported as saying of Mr Wood: "He had a lot of problems on his back. His daughter was grown-up but her mind was that of a baby's and his wife had been ill for some time."
A neighbour, neighbour Elizabeth Van Heyningen, 66, believed Mr Wood had worked in a Spanish bank, then as an estate agent before losing his job. "I think they had run out of money," she was quoted as saying. "He used to drive a BMW and his wife had a nice car of her own but then they sold them for a hired Opel they used to drive."
The UK's Foreign and Commonwealth Office said it was looking into the reports and getting in touch with Spanish authorities.
A Spanish Interior Ministry spokesman said the family had been living in Mijas for a long time. It is a popular town with a reputation for being family-friendly with its many cafes and restaurants, plenty of them catering for British ex-pats and tourists.
Its centre is a typical Andalusian white-washed village, and the Britons' apartment is on a pretty mountainside. The town has three distinct neighbourhoods - the village high in the mountain, a more modern development and an eight mile stretch of sea punctuated by pretty villages.
The region has largely shaken off its reputation as a haven for wanted British crooks that led to it being dubbed the Costal del Crime, but there are still occasional reminders of how popular it was with criminals before an extradiction treaty was introduced.
In 2010, Daniel Smith, 26, from Essex, was killed by a gunman on a motorcycle who shot him three times in the face as he drank in the Lounge Bar in Mijas. Smith was wanted by the authorities for an attempted gangland murder and it is believed he was the victim of a contract killing.
Join our new commenting forum
Join thought-provoking conversations, follow other Independent readers and see their replies