Bruni 'sorry' for comparing critics to anti-Semitic collaborators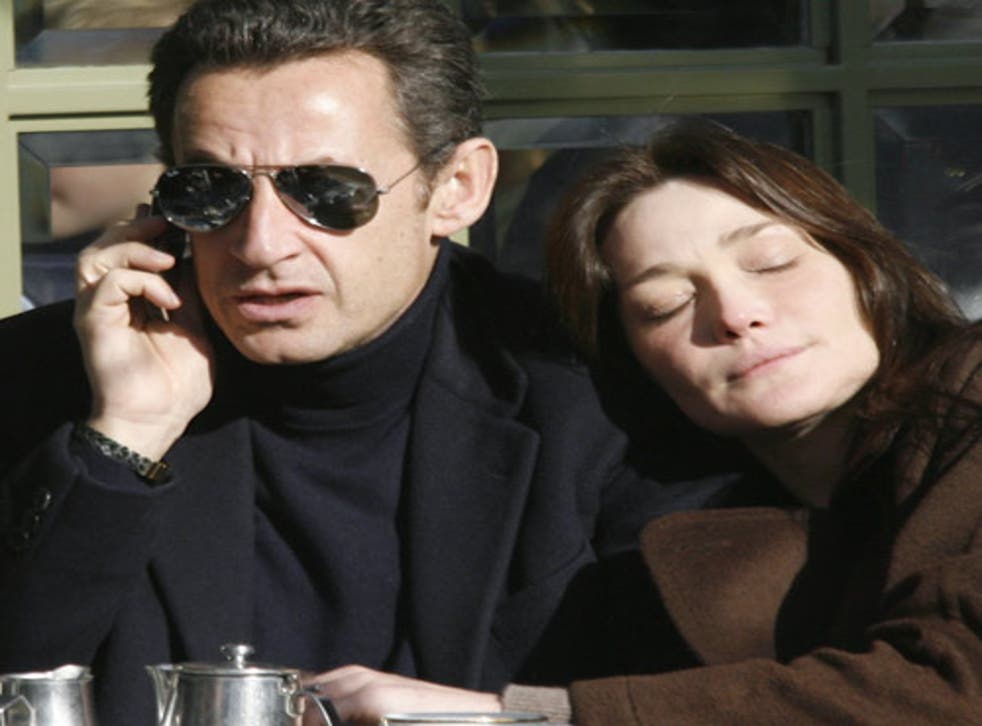 The new French first lady, Carla Bruni-Sarkozy, apologised yesterday for comparing a magazine website to French collaborators who "denounced Jews" during the 1939-45 war.
In her first interview since her marriage 11 days ago, the Franco-Italian pop singer stumbled unnecessarily into one of the most sensitive issues in recent French history. However, she recovered, and gained considerable credit, by making an almost instant apology.
In an interview with the magazine L'Express, Mme Bruni-Sarkozy, 40, complained about the behaviour of a rival news magazine, Le Nouvel Observateur. Last week, the magazine's website published a copy of what it claimed was a text message from M. Sarkozy to his divorced wife, Cécilia, eight days M.Sarkozy was to marry Mme Bruni.
Le Nouvel Observateur said M. Sarkozy had offered to "drop everything" if his former wife returned to him. M. Sarkozy has since denounced the story as false and started a legal action against the magazine for "forgery" and, puzzlingly, "receiving stolen goods".
In her interview with L'Express, Mme Bruni-Sarkozy accused Le Nouvel Observateur – an intelligent centre-left magazine – of stooping to the level of the "Presse people" or celebrity press. Then she went on: "If these types of website had existed during the war, how many denunciations of Jews would there have been?"
The editor of Nouvel Observateur, Michel Labro, protested that no one should "play with" accusations based on such a dark period in history. He accused Mme Bruni-Sarkozy of being "perfectly stupid".
The first lady immediately placed a statement on the L'Express website admitting that the comment was a "mistake". "If I upset anyone, I am extremely sorry," she said. "I just wanted to say how badly I view these personal attacks, which degrade reporting."
In the remainder of her interview with L'Express, Mme Bruni-Sarkozy addressed the anxiety of many older, conservative voters about her marriage to the President. She rejected the suggestion that the wedding – three months after they met and four months after the President's divorce – was hasty. "What happened between Nicolas and me was not quick, it was immediate. So for us, [getting married after three months] seemed rather slow."
The new first lady also returned to her comment – made a year ago before she met M. Sarkozy – that she found "monogamy deadly boring". That was when she was single, she implied. Marriage was different. "I am Italian in spirit and I don't like divorce. I will therefore be the first lady until my husband leaves office and his wife until death... That is my wish."
The Sarkozy-Bruni love affair and marriage has coincided with – and, pollsters say, helped to cause – a decline in the President's popularity. Mme Bruni-Sarkozy attempted in her interview to explain one of the incidents in the French press.
When the couple went on holiday to Egypt and Jordan in December, M. Sarkozy was pictured with her six-year-old son, Aurélien, on his shoulders. The boy was hiding his face in apparent embarrassment. Mme Bruni-Sarkozy said that it had been a "big error" to bring her son and a "mistake" to ask him to hide his face so he would not be recognised in the photographs.
Join our new commenting forum
Join thought-provoking conversations, follow other Independent readers and see their replies