Brussels attacks: First flight departs Zaventem airport since bombings in 'sign of hope'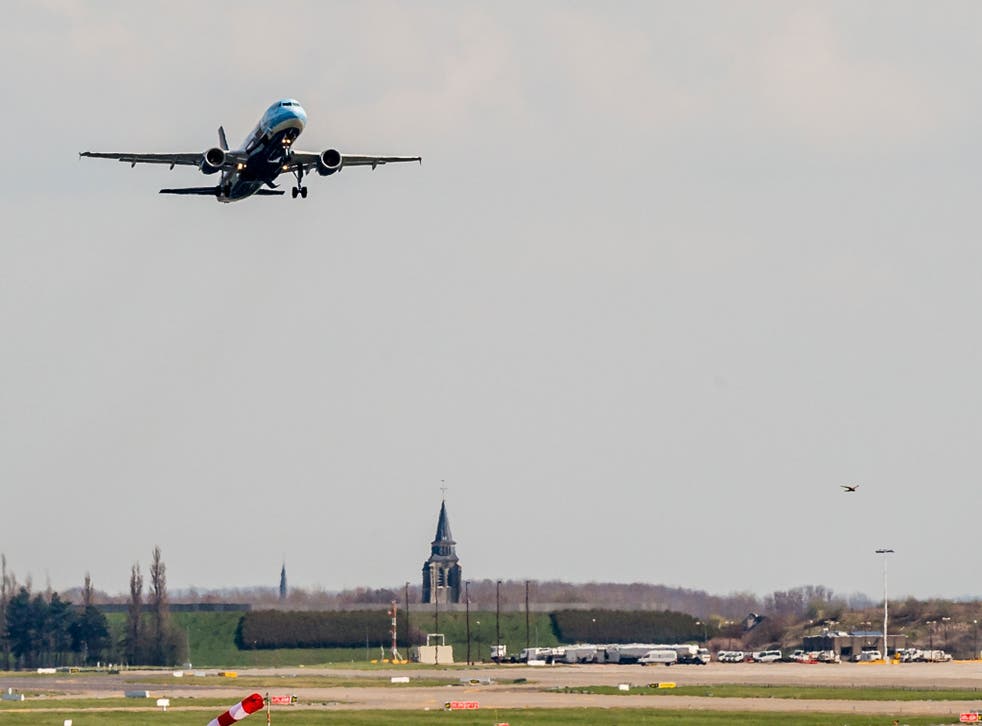 The first passenger flight has taken off from Zaventem International Airport in Brussels since the deadly bombings there 12 days ago.
In what officials acknowledge is a symbolic gesture, three passenger flights will be taking off from Brussels Airport on Sunday after a 12-day shutdown caused by a deadly bombing attack.
The first, to Faro in Portugal, took off around 25 minutes before its scheduled departure time of 11.40am GMT, after passengers were screened on an approach road and again before check in.
Arnaud Feist, the CEO of Brussels Airport Co., says the Brussels Airlines flights to Athens, Turin in Italy and Faro were "a sign of hope" and a demonstration of "shared will" that even partial passenger service could resume so soon following "the darkest days in the history of aviation in Belgium."
The airport has been closed since two devastating suicide bombings on March 22 in its main terminal and one in a Brussels subway train killed 32 victims and wounded 270. The attacks were claimed by the Isis group.
Mr Feist said at a ceremony at the airport on Sunday: "We are more than an airport ... We are a family more bound together than ever."
Brussels attacks victims

Show all 11
Belgium's biggest airport should be back running at around 20 per cent capacity on Monday, Mr Feist said, and able to process 800 passengers an hour. He had said earlier that he hoped full service at the airport could be restored by the end of June or the beginning of July, in time for the summer holidays.
Police on Sunday conducted spot checks of vehicles before they arrived. A large white tent was set up outside the terminal to screen travelers' IDs, travel documents and bags before they were allowed to enter the building.
A drop-off parking area outside the terminal was closed down and authorities said there would be no rail or public transport access to the airport for the foreseeable future.
The bombers entered the check-in area with suitcases packed with explosives and nails, and the resulting blasts collapsed the airport's ceiling and shattered windows.
The attacks have prompted a wider discussion among aviation authorities in many countries over whether to impose routine security checks at the entry to airport terminals.
Additional reporting by agencies
Join our new commenting forum
Join thought-provoking conversations, follow other Independent readers and see their replies