Burkini ban: Second French Riviera resort follows Cannes as mayor calls Muslim beachwear 'unwelcome'
'In France, one does not come to the beach dressed to display religious convictions,' mayor says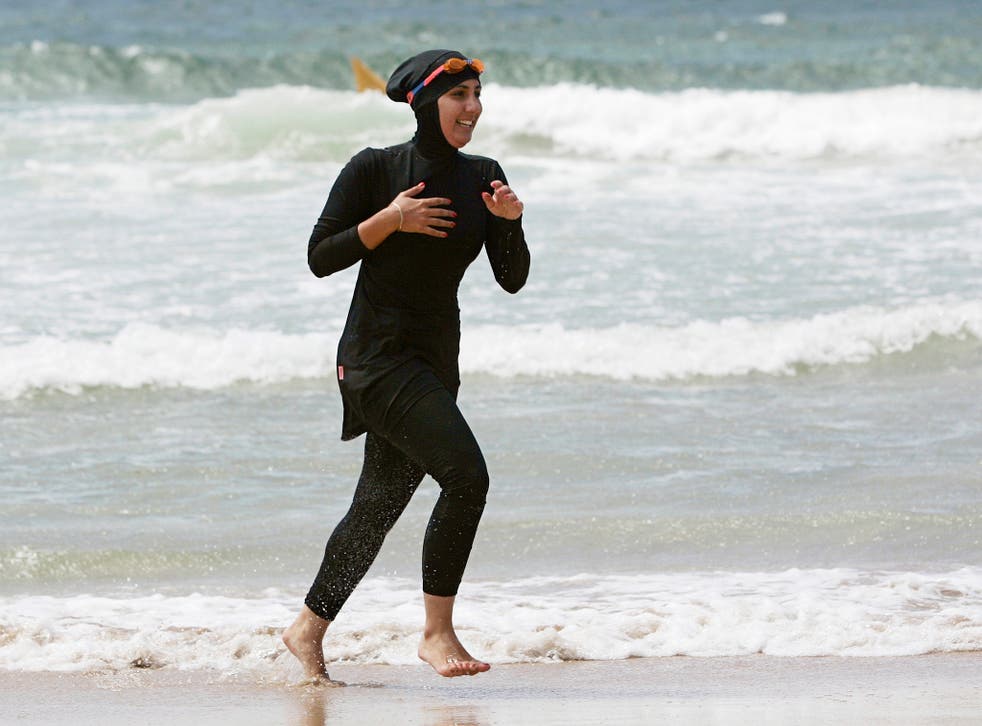 A second French Riviera resort has announced a ban against "burkinis" as uproar continues over the prohibition in Cannes.
Lionnel Luca, the mayor of Villeneuve-Loubet, said the prohibition of full-body swimsuits worn by some Muslim women was for sanitary reasons.
"I was told that there was a couple on one of our beaches where the wife was swimming fully dressed, and I considered that unacceptable for hygienic reasons and unwelcome given the general situation," he told the AFP news agency.
"In France, one does not come to the beach dressed to display one's religious convictions, especially as they are false convictions that the religion does not demand."
Mr Luca did not stipulate how the ban would be enforced.
Anti-women laws that still exist in 2016
A new local by-law states that throughout the summer, until 31 August, the burkini is banned on the region's popular beaches.
It stipulates that only clothing that "is respectful to morality and secular principles, and in compliance with hygiene and safety rules" is allowed.
It is unclear whether the rule would also apply to wetsuits or other clothing worn for swimming.
Cannes announced its decision last week, also citing "secularism", while a water park in Marseille cancelled an event for women wearing burkinis after organisers received death threats.
An order issued by the mayor of Cannes, David Lisnard, claimed that swimwear "manifesting religious affiliation in an ostentatious way, while France and its religious sites are currently the target of terrorist attacks, could create risks of trouble to public order".
World news in pictures

Show all 50
The ban has provoked strong criticism from Muslim groups and anti-discrimination organisations, who argue that women should have the freedom to dress how they wish.
France already has a controversial country-wide "burqa ban", which outlaws full-face veils in public, and analysts have said the beach rules could worsen feelings of alienation and fuel extremist propaganda.
The latest move has been interpreted as a reaction to recent terror attacks in France, including the murder of a Catholic priest by two Isis supporters in Normandy and an attack that killed 85 people in Niece.
Writing in The Independent, Huda Jawad argued that France was imposing "fundamentalist secularism" in opposition to its values of liberté, egalité and fraternité.
"Since when was wearing a burkini, in most cases a loose fitting nylon version of a wetsuit, become an act of allegiance to terrorist movements?" she wrote, saying women's bodies were being used "to score points in ideological wars".
The Collective Against Islamophobia in France was planning to file a lawsuit challenging the the legality of the ban in Cannes
Join our new commenting forum
Join thought-provoking conversations, follow other Independent readers and see their replies