Burkini ban suspended: UN backs court ruling as right-wing politicians pledge to keep ban
Right-wing politicians have vowed to keep the ban by passing legislation via central government, after a court found local bans are 'seriously and clearly illegal'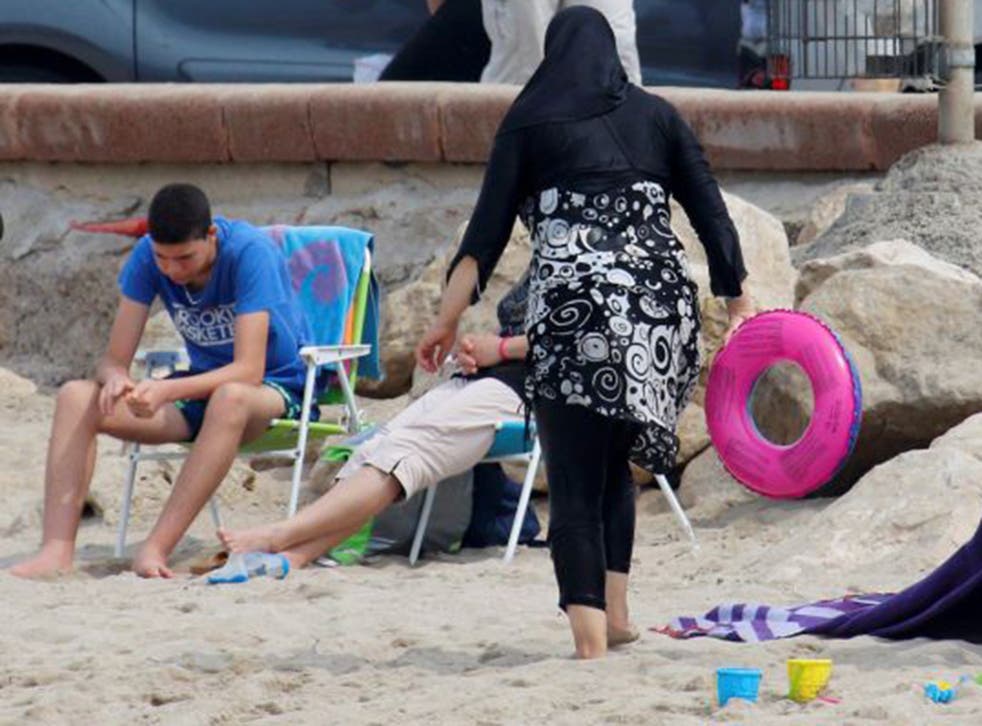 The United Nations has welcomed a ruling by France's highest court that the burkini ban is "seriously and clearly illegal", as right-wing politicians have vowed to continue their bid to ban the swimwear.
UN spokesperson Stephane Dujarric said: "We welcome the decision by the court. I think our opinion was expressed fairly clearly the other day on the need for people's personal dignity and person to be respected."
Speaking prior to the court ruling he said: "It's about respecting the dignity of people; it's about respecting the dignity of women. And from what I've seen in the photos, it doesn't look like that was the case in this particular incident."
Images of a woman being ordered by armed French police to remove the modest swimwear tunic while sitting on a beach in France, provoked outrage round the world.
A court found bans on the garment, which have been initiated by several French towns, amount to a violation of fundamental liberties. Judges found there was insufficient reason to believe the swimsuits pose a risk to public order, despite claims from right-wing politicians that burkinis are a "provocation" which could cause religious and political tensions.
However, despite the court ruling and UN backing for the decision, some right-wing politicians have vowed to keep the ban in place. Ange-Pierre Vivoni, Mayor of Sisco in northern Corsica, said: "Here the tension is very, very, very strong and I won't withdraw it."
Former president Nicolas Sarkozy who is running to return to office in 2017 vowed to impose a nationwide ban on the swimwear if re-elected to the post. He described burkinis as a "provocation" and said: "I refuse to let the burkini impose itself on French beaches and swimming pools... there must be a law to ban it throughout the Republic's territory. Our identity is under threat when we accept an immigration policy that makes no sense."
Front National (FN) leader Marine Le Pen vowed that the fight to outlaw the garments is not over and will now be pursued on a national legislative level: "as quickly as possible" through a ban by central government.
Nice deputy Mayor Christian Estrosi echoed the sentiment, writing on Twitter: "we need a law".
Prime Minister Manuel Valls has described the swimwear as amounting to "enslavement of women".
World news in pictures

Show all 50
According to a survey by Ifpop, 64 per cent of French people are in favour of the burkini bans, while 30 per cent described themselves as "indifferent" and only 6 per cent of respondents were opposed.
Join our new commenting forum
Join thought-provoking conversations, follow other Independent readers and see their replies