Calais migrants: French politicians want the crisis to be dumped on the UK side of the channel
They have demanded the French government renegotiate the 12-year treaty which, in effect, moved the UK border to the Pas de Calais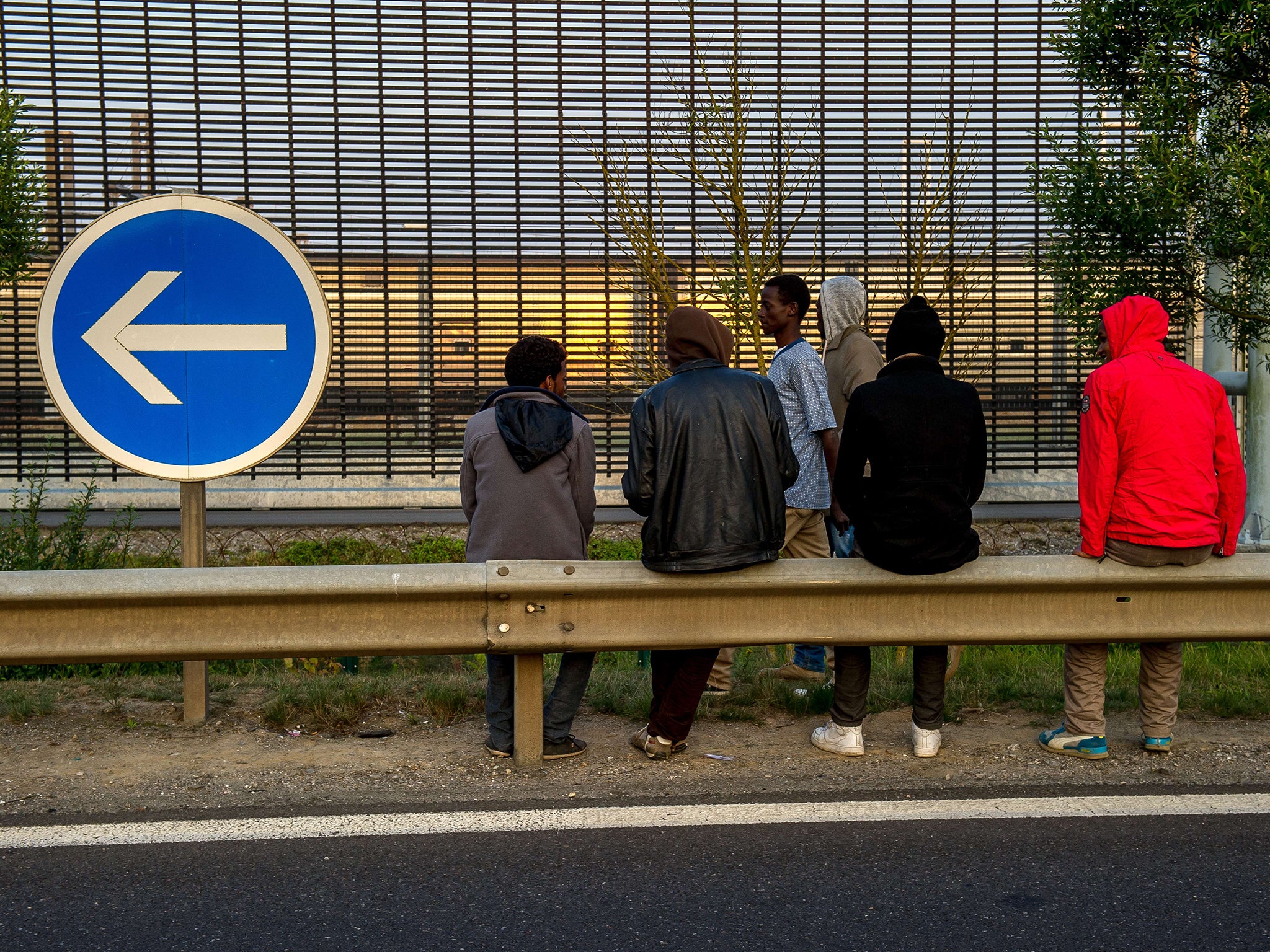 Politicians in Calais have called for the migrant crisis to be dumped on the UK side of the Channel.
The mayor of Calais, Natacha Bouchart, and a senior former centre-right minister, Xavier Bertrand, demanded the French government renegotiate the 12-year treaty which, in effect, moved the UK border to the Pas de Calais.
Such a decision would shift the crisis in Calais to Kent by allowing asylum seekers to leave French soil. "Let the migrants go and invite (David Cameron) to conduct whatever policies he wants on his own island," said Mr Bertrand, former health minister and centre-right candidate for northern France president.
"The British are imposing their law on our border," said Natacha Bouchard, the centre-right mayor of Calais. "My town is French, not British."
In pictures: Calais crisis intensifies
Show all 20
She called for a transit camp for asylum seekers to be built in Kent. Both politicians belong to the main French opposition party, Les Républicains, led by the former President, Nicolas Sarkozy. They were complaining about the virulent, anti-French mood in the UK press – and Britain's evasion of its responsibility.
They called for a renegotiation of the 2003 Treaty of Le Touquet, which moved the British border from the Kent coast to Calais. This intended to prevent migrants reaching Britain, and was negotiated by the then Home Secretary, David Blunkett, and by then French interior minister – their own party leader Mr Sarkozy.
The Socialist–led French government insists that it has no plans to scrap the treaty. Its existence explains why the British government has been very slow to criticise Paris.
Whatever the failings of border security in Calais, the migrant problem would be far more acute if France lifted the barriers and let Britain police its own asylum-seekers.
Imagine if it was reversed, French officials say. French-speaking migrants from west Africa are coming ashore in Cornwall and making for Kent to reach France. "Would the British tabloids be shrieking for British police to stop them at Dover?" one official asked.
Join our commenting forum
Join thought-provoking conversations, follow other Independent readers and see their replies