Charlie Hebdo attack one year on: How the world reacted in cartoons
Publications around the globe published tributes after the massacre at the magazine's offices on 7 January 2015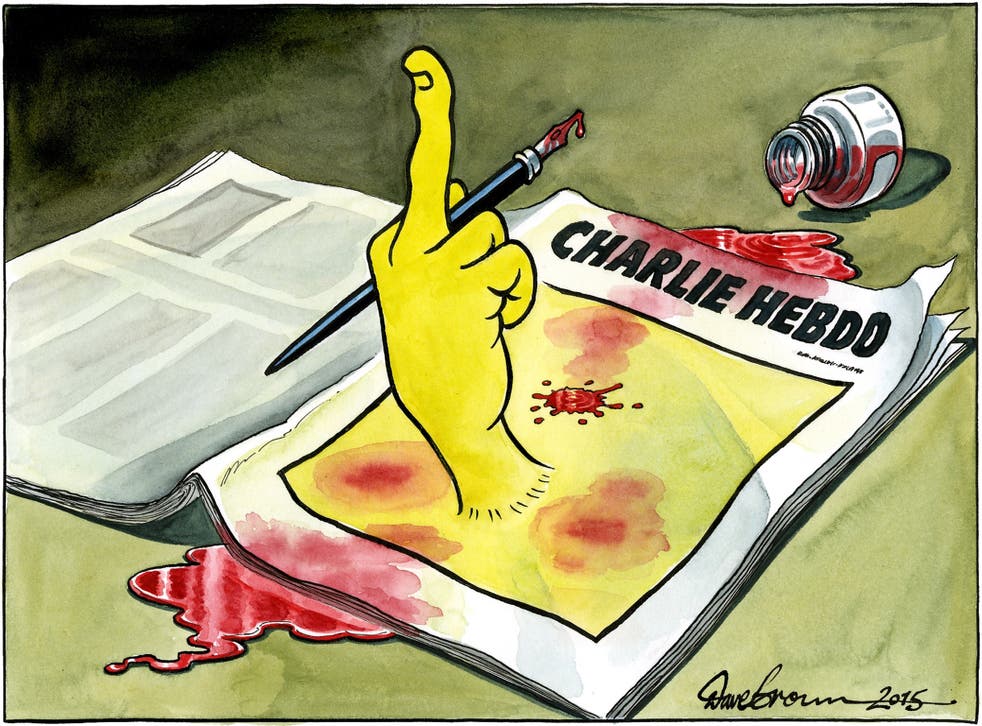 On Wednesday 7 January 2015 two masked gunmen opened fire in the offices of satirical magazine Charlie Hebdo in Paris, killing 12 and bringing terror deep into the heart of Europe.
Their massacre of the magazine's editor Stephane Charbonnier, along with four cartoonists, three editorial staff, a bodyguard and a guest was widely seen as an attack on the freedom of speech.
It is thought that controversial caricatures of the prophet Mohamed published in the magazine were the motivation for gunmen's deadly actions.
The tragic events were the start of what would become a year of terrorist threats and attacks beyond anything Europe had witnessed in recent times.
In the aftermath of the shooting the actions of the terrorists was condemned across the world, and people took to streets and held to show their solidarity with the victims.
Joachim Roncin, a French art director, coined the slogan "Je Suis Charlie", which was quickly adopted by supporters of the freedom of speech and the freedom of press, and was widely used as a hashtag on Twitter.
In pictures: Reaction to Charlie Hebdo attack

Show all 39
Publications from around the globe published tributes to those lost, and in support of free speech, many in the medium that Charlie Hebdo and its team know so well - cartoons.
Below are some of the cartoons shared by Twitter users around the world in the days which followed the attacks:
A year after the attacks, the magazine is still causing controversy with its cartoon, with the Vatican criticising its anniversary front page depicting God as a terrorist.
Join our new commenting forum
Join thought-provoking conversations, follow other Independent readers and see their replies