Charlie Hebdo issues featuring Prophet Mohamed caricatures receive eBay bids of over £1,000
The issue released on the day of the Paris shooting is also on sale for £500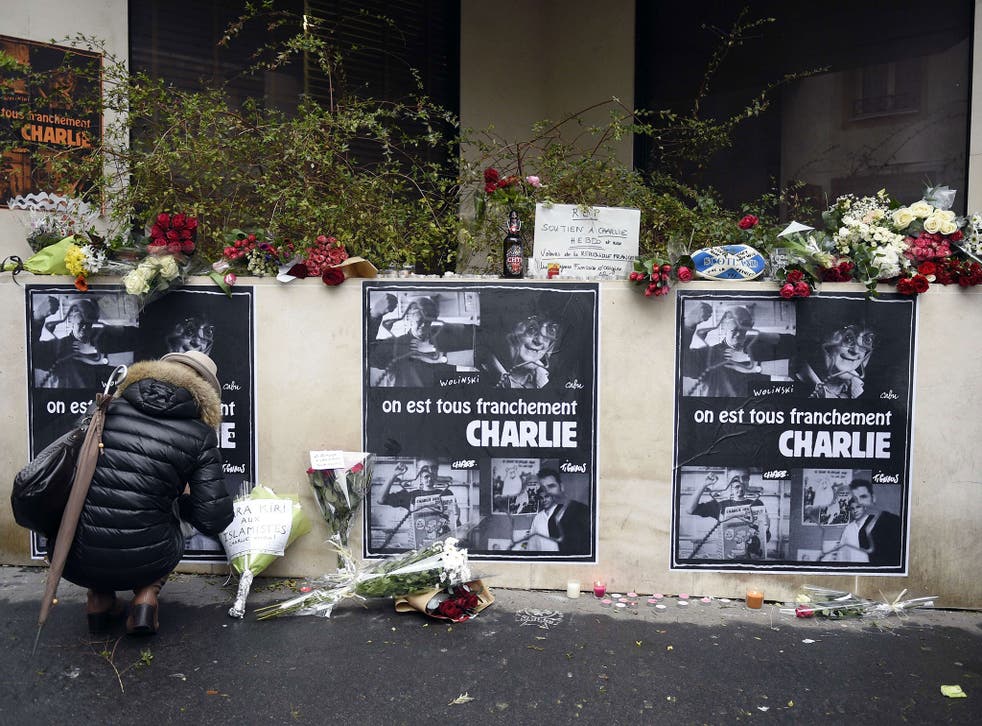 Copies of editions of the French satirical magazine Charlie Hebdo have received bids of up to £1,000 on eBay, a day after its offices were attacked by gunmen.
At least 11 listings showing the most recent issue of the magazine have also appeared on the online auction site, with one on sale in the UK for £500.
The 7 January cover features novelist Michel Houellebecq smoking a cigarette with the caption "In 2022, I observe Ramadan."
Houellebecq had defended criticism over his novel Submission (Soumission), released on the same day as the attack, which imagined a Muslim-run France and was accused of inciting Islamophobia.
In 2012, the Charlie Hebdo magazine published a deeply controversial cartoon depicting the Prophet Mohamed in a wheelchair being pushed by a Jewish orthodox man. A copy of this one has received bids on eBay for over £1,000.
Another copy of the latest edition in France appears to have been sold for £120.
In pictures: Charlie Hebdo shooting

Show all 25
Copies of another controversial 2006 issue showing a caricature of the Prophet Mohamed weeping in anger at fundamentalist followers have also gone on sale, with one apparently selling for £120.
This issue was particularly divisive as it included a series of caricatures of the Prophet Mohamed that had originally been published by the Danish newspaper Jyllands-Posten.
Twelve people were killed in the attack on the Charlie Hebdo offices. Eight journalists, a security guard and two police officers were among those shot dead. Four others were seriously injured.
The gunmen were heard shouting "Allahu Akbar" - God is great - as they stormed the office before opening fire in an editorial meeting.
EBay offered its "deepest condolences" to the people of France following the attack. A spokesperson told The Independent: "eBay is an open market place that does not impose restrictions around the price of items for sale, but reserves the right to remove from its site any listing that is against the principles and values of ebay's community.
"EBay's teams will continue to monitor for any listings related to this tragedy to ensure they comply with our policies."
On Thursday, French president Francois Hollande ordered flags at half-mast and a moment of silence to honour the victims of the shooting. The bells rang out at Paris's Notre Dame Cathedral and public transport came to a standstill during the standstill as the silence was observed.
Join our new commenting forum
Join thought-provoking conversations, follow other Independent readers and see their replies