Charlie Hebdo sparks new controversy with cartoon depicting Aylan Kurdi as 'an ass groper in Germany'
There has been an immediate and angry backlash online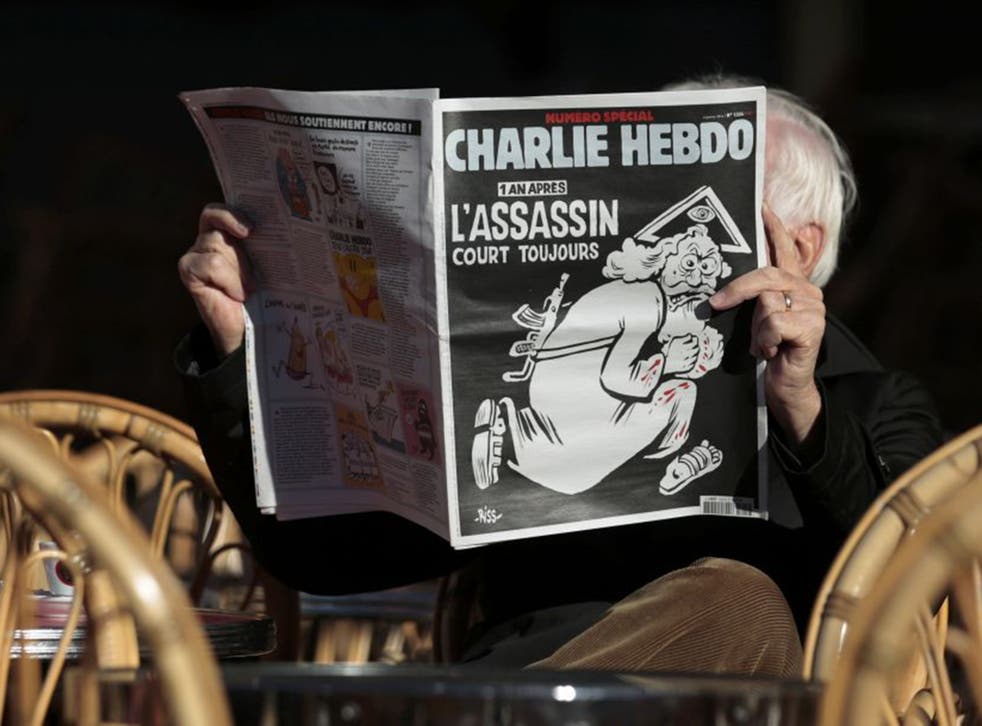 The creators of the French satirical magazine Charlie Hebdo have sparked new controversy with a cartoon depicting the drowned Syrian child Aylan Kurdi carrying out sexual assaults on the streets of Cologne.
One week on from the special edition to mark the anniversary of the mass shootings at its office in central Paris, the magazine pays tongue-in-cheek tribute to David Bowie on its cover, describing him as "the inventor of the liquorice roll".
And while that joke has ruffled few feathers, one which imagines what the dead child refugee would have been if he had lived has led to an immediate and angry backlash online.
The cartoon appears to be a satirical take on the view that all migrants are in some way implicated in the extraordinary spate of attacks on women in Germany on New Year's Eve.
It shows a cartoon version of the picture of Aylan which rallied international efforts to tackle the refugee crisis, with another picture showing the child grown up, dehumanised, and chasing a woman.
The caption reads: "What would little Aylan have grown up to be? An ass groper in Germany."
Support for refugees in Germany is fading fast in 2016, with the welcoming attitude instigated by Angela Merkel last summer now seeming a long time ago.
Protests by far-right, anti-Islam groups such as Pegida have swept the country, while at least 11 refugees were attacked by a roving mob who had vowed to "clean up" Cologne.
Join our new commenting forum
Join thought-provoking conversations, follow other Independent readers and see their replies