Chechnya president Ramzan Kadyrov 'wrestles crocodile' in bizarre Instagram video
The 39-year-old leader has a lively social media presence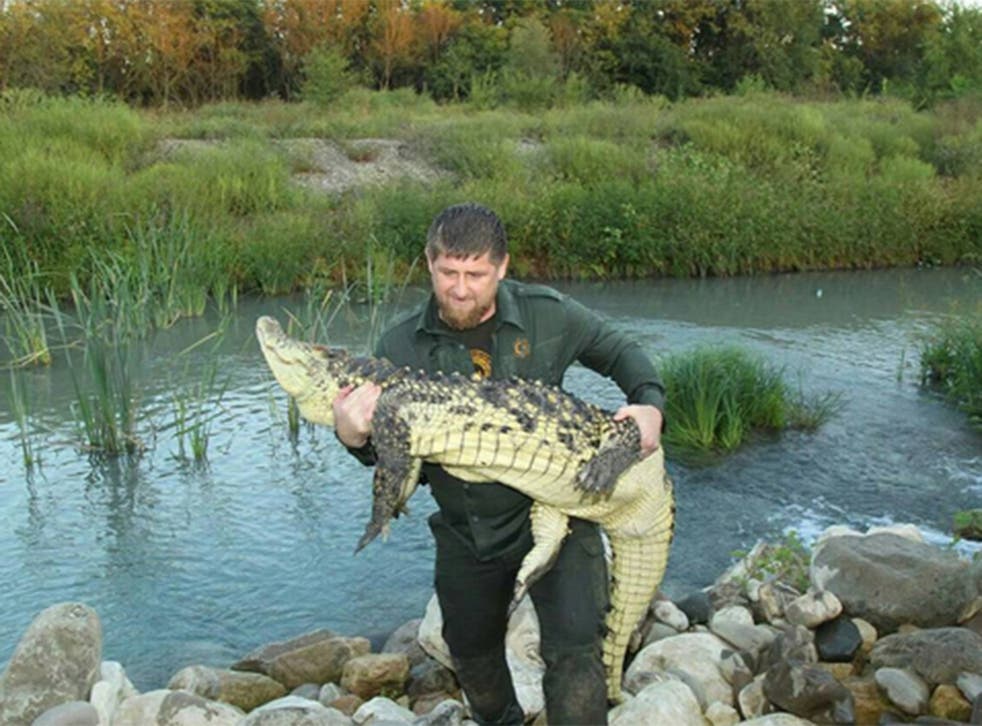 Footage has emerged appearing to show Chechen president Ramzan Kadyrov catching and wrestling a crocodile in the wild.
In the film, which was uploaded to the 39-year-old's personal Instagram account, we see the legs of a mysterious figure wading through a stream as the reptile, partly submerged beneath the water, swims ominously.
However, it soon becomes clear that the warlord-turned-leader is the predator.
He grasps around in the water and stalks his target before eventually seizing the croc by its snout, Steve Irwin-style. He then immobilises it completely by parking his considerable frame on the beast's back.
It is unclear whether the scene is staged or not, although the cinematic editing suggests it may well be,.
Mr Kadyrov, one of global politics' more internet-savvy figureheads, boasts a 1.2m-strong following on Instagram, where he regularly posts pictures and videos of himself meeting celebrities and cuddling up to furry animals.
He recently uploaded similar images of himself with a crocodile, likely to have been taken on the same shoot.
The Russian republic's leader, whose taste for crocodile-skin clothing has been reported in the past, is the son of former Chechen president Akhmad Kadyrov, who was assassinated in 2004.
The younger Mr Kadyrov took hold of the presidency in 2007 after persuading Russian President Valdimir Putin to dismiss the incumbent Alu Alkhanov and appoint him in his place.
His appointment was made amid numerous violent power struggles. Mr Kadyrov's paramilitary, his 'Kadyrovtsy' militia, clashed with the forces of Sulmin Yamadayev, a rival warlord vying for prominence in the republic.
Yamadayev was found assassinated in Dubai in 2008.
Mr Kadyrov's militia has been accused of torture, kidnappings and assassinations by various human rights groups, but the Chechen president has routinely denied his involvement in any killings.
Join our new commenting forum
Join thought-provoking conversations, follow other Independent readers and see their replies