Male asylum seekers banned from German swimming pool after Cologne attacks
Ban will be enforced until 'they get the message about harassment'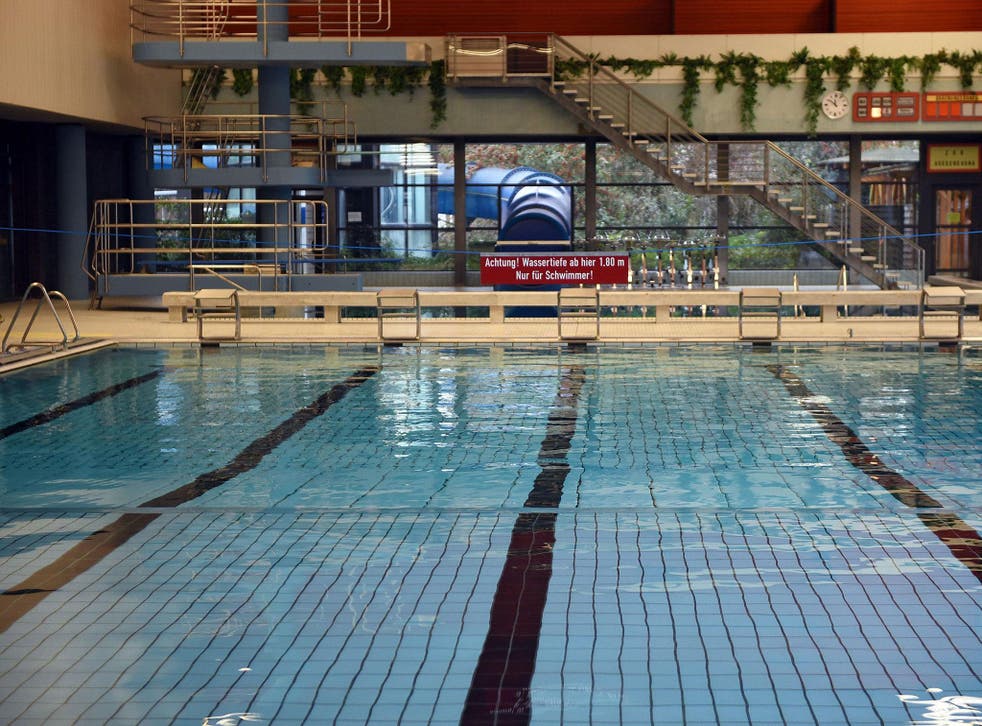 Male asylum seekers have been banned from a public swimming pool in Bornheim, Germany, after women complained that they were being harassed.
Bornheim is a small town 20 km south of Cologne, where more than 100 women were allegedly sexually assaulted by a large group of men on New Year's Eve. Many of these men were said to be asylum-seekers, and the attacks have lead to an increase in hostility towards German's large refugee population.
None of the complaints in Bornheim have involved a crime being committed, and a government spokesperson told Reuters that social workers were working with refugees in the town to improve their behaviour. But he added that men from a nearby asylum seeker centre would not be allowed into the pool until they "got the message" that harrassment was not acceptable.
"There have been complaints of sexual harrassment and chatting-up... by groups of young men, and this has prompted some women to leave," explained Markus Schapka.
Germany is set to introduce new ID cards for refugees in February, which may help officials in Bornheim to put this ruling into practice. The decision by Bornheim officials comes as public opinion turns against the 1.1 million refugees who claimed asylum in Germany last year.
A poll published by ZDF on Friday found that 66 per cent of Germans now feel that their country will not be able to handle the current influx of asylum-seekers, up from 46 per cent in December.
Refugees settle in Germany

Show all 12
Even prior to the arrival of a significant number of refugees in Germany, a 2014 study found that an estimated 5 million women (13 per cent of the female population) reported having experienced criminal sexual abuse. The report authors found that the sexual assault rate in Germany was already at a level significantly above the average for the EU.
Join our new commenting forum
Join thought-provoking conversations, follow other Independent readers and see their replies