Cologne attacks: First suspect in custody accused of sexually assaulting woman on New Year's Eve
The 26-year-old Algerian man was found with a phone stolen from a woman who said she was groped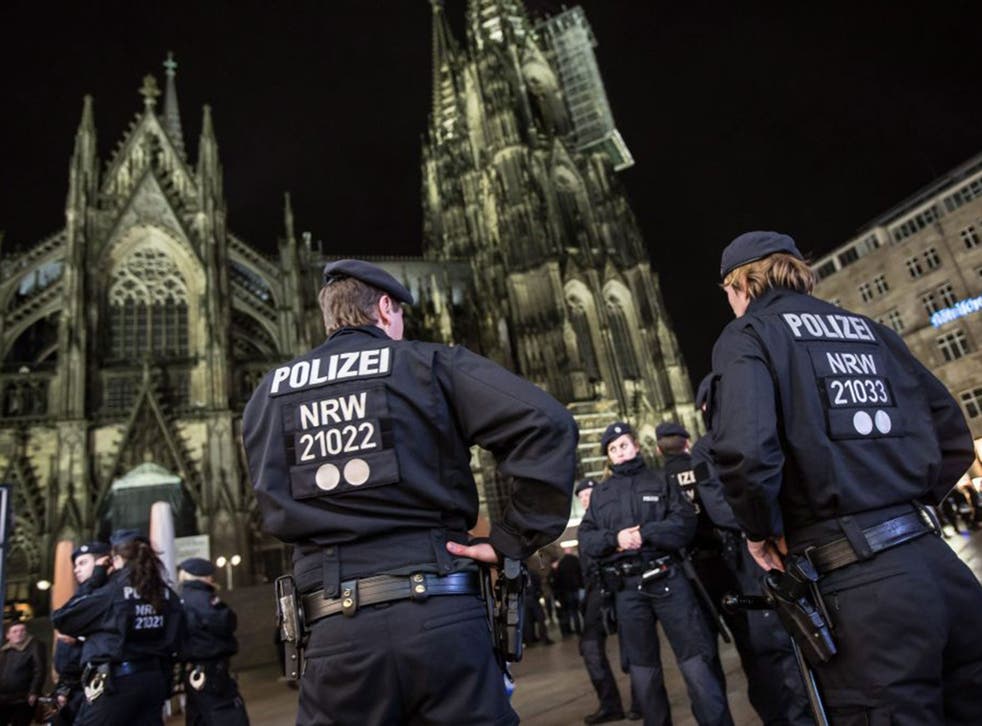 The first suspect has been taken into custody in connection with the mass sexual assaults in Cologne on New Year's Eve.
The 26-year-old Algerian asylum seeker was found with a mobile phone belonging to a woman who said she was robbed while being groped by a group of men.
A police report said up to 1,000 drunken men, mainly of "Arab or North African origin" were responsible for robbing and attacking women outside the city's cathedral and railway station.
But the 21 suspects previously identifed, only eight of whom are in custody, are accused of theft and muggings.
On Saturday, the sexual assault suspect and another Algerian asylum seeker, aged 22, were arrested at refugee accommodation in Kerpen, a town around 15 miles from Cologne.
Growing fury in Germany over New Year's Eve assaults on women in Cologne
"During a search of the suspects investigators confiscated two mobile phones that could be linked to the attacks on New Year's Eve," a spokesperson for Cologne Police said.
"Current investigations indicate that one of the phones was stolen in the course of a sexual attack by a large group. The second phone was stolen by a pickpocket."
The men, both from Algeria, have appeared in court and were remanded in custody.
On Friday night, a third suspect was arrested after being found carrying a mobile phone stolen on 31 December outside Cologne's famous cathedral.
Germany reacts to Cologne New Year's Eve attacks

Show all 13
The 25-year-old Algerian asylum seeker is not accused of sexual assault.
A total of 883 people have filed 776 criminal complaints relating to New Year's Eve in Cologne, including 497 reporting 378 sexual assaults and three rapes.
Opinion polls show support for taking in current levels of migrants has declined since the assaults, while Angela Merkel has already vowed to review asylum rules and make it easier to deport foreign criminals.
A wave of anti-refugee protests and revenge attacks has swept Germany, including a man reportedly wearing a swastika helmet and "Hitler moustache" accused of assaulting two Afghan refugees in Saxony.
Additional reporting by AP
Join our new commenting forum
Join thought-provoking conversations, follow other Independent readers and see their replies