Cologne sex assaults: North Africans and Arabs 'almost exclusively responsible' for New Year's attacks, says minister
'It looks as if people with a migration background were almost exclusively responsible for the criminal acts'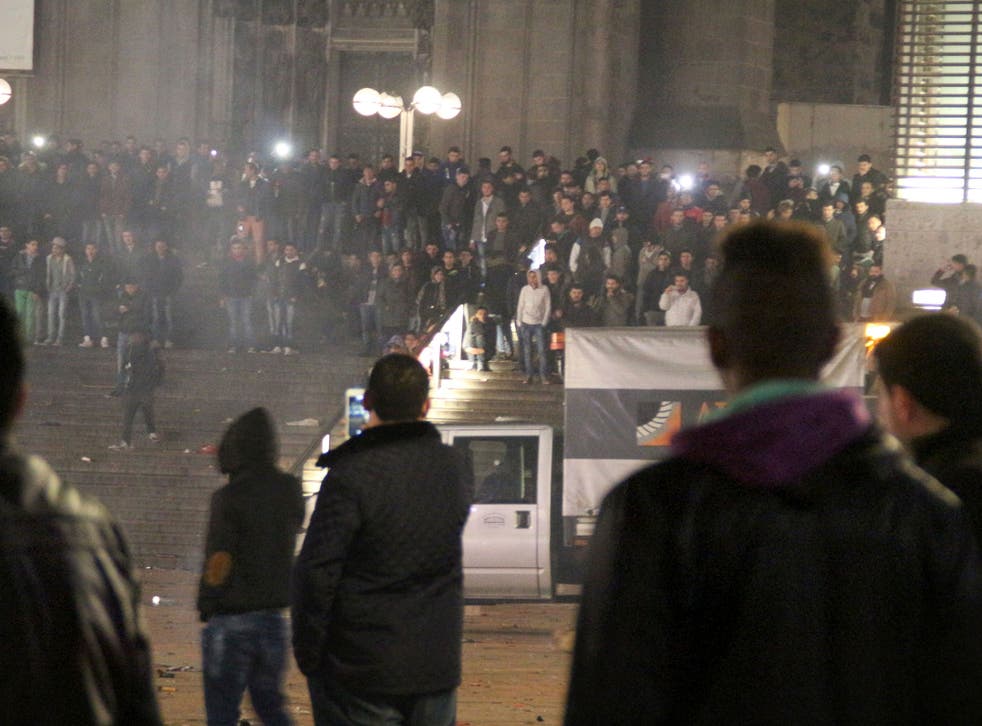 North Africans and Arabs were responsible for virtually all of the violence in Cologne on New Year's Eve, a German state interior minister has said.
Ralf Jaeger, interior minister from the state of North Rhine-Westphalia, told a special commission this included migrants who had arrived in Germany over the past year.
"Based on testimony from witnesses, the report from the Cologne police and descriptions by the federal police, it looks as if people with a migration background were almost exclusively responsible for the criminal acts."
He added: "All signs point to these being north Africans and people from the Arab world.
"Based on what we know now from the investigation, asylum seekers who arrived in the past year are among the suspects."
Refugees settle in Germany

Show all 12
According to his report, of the 19 suspects identified by name, 10 were asylum-seekers and the other nine were believed to be in Germany illegally.
None were registered as living in Cologne, and four are now in custody for robberies committed during the New Year events.
German interior minister Thomas De Maiziere described the violence as "completely unacceptable", but said it should not lead people to general suspicion towards all refugees.
On Sunday, a group of Pakistanis and a Syrian man were attacked by gangs in Cologne.
German police said around 20 unknown assailants attacked six Pakistanis on Sunday evening, two of whom had to be hospitalised.
Later, a group of five people attacked a 39-year-old Syrian national.
Tensions have been high after 516 women claimed to have been the victims of sexual assaults and muggings on New Year's Eve.
Additional reporting by PA
Join our new commenting forum
Join thought-provoking conversations, follow other Independent readers and see their replies