Compulsive hoarder crushed to death under mound of rubbish
A friend became concerned after not hearing from him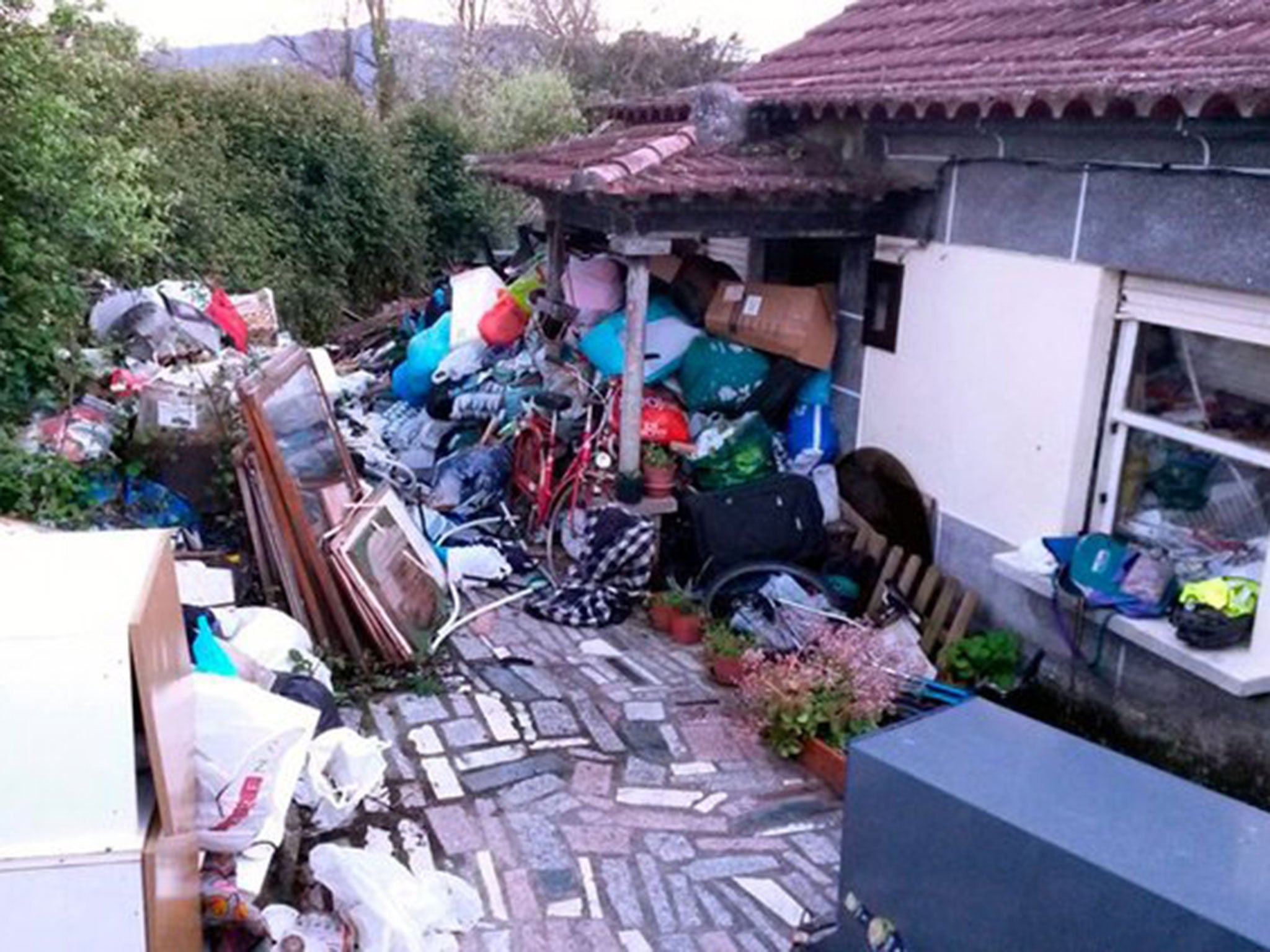 A compulsive hoarder has been found crushed to death under mound of rubbish, police said.
The man, 51, who lived in Alcabre in north-western Spain, was believed to have suffered from Diogenes syndrome, a condition in which people often collect things compulsively and neglect themselves.
He was discovered by police after a friend living in the Canary Islands expressed concern over his lack of communication.
The deceased had not used Facebook or Whatsapp for at least six days, local newspaper Faro de Vigo reported.
On investigating the call, police found piles of rubbish at the man's property. "It was something out of the ordinary," officers told the newspaper.
Hoarder was feared dead after living room ceiling collapsed under 20 tonnes of rubbish
Show all 4
His corpse was discovered crushed between a collapsed heap of garbage and a door to the house.
Such was the quantity of rubbish that officers struggled to enter the house and firefighters were called in to remove his body.
Foul play is not suspected but officials are awaiting the outcome of an autopsy.
Diogenes syndrome is not a condition which applies to all compulsive hoarders but is used primarily to refer to older people who may also refuse offers of help and experience social alienation and indifference to living in domestic squalor.
For more information or to get help with mental health issues, Mind can be contacted on 0300 123 3393.
Join our commenting forum
Join thought-provoking conversations, follow other Independent readers and see their replies