Con-men's attempt to sell forged Goya painting backfires when they are paid with fake money
To make matters even worse, French customs later discovered the fake Swiss Francs in their suitcase, and informed the Spanish authorities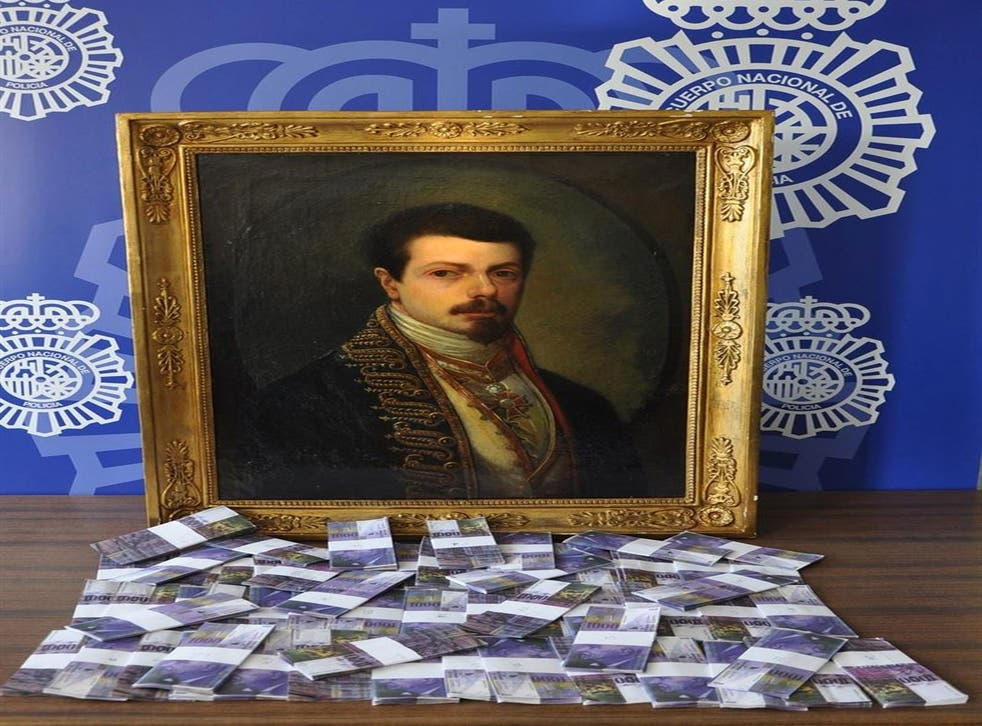 Two Spanish con-men's attempted sale of a forged Goya painting backfired spectacularly after their client, supposedly a rich Arab sheik, paid them in counterfeit bank-notes worth 1.7 million Swiss Francs. The middleman who had brokered the deal then vanished with the only genuine money in the affair - 300,000 borrowed euros - and, finally, the two con-men themselves were arrested.
The opening chapter of a bizarre real life cautionary tale for would-be fraudsters began when the con-men, two brothers from Girona in Catalonia bought the Goya painting - a 80cmx60cm portrait of Spanish artist Antonio Maria Esquivel - in 2003. They believed both the painting and the authenticity certificate for the artwork to be genuine.
However after experts declared it a 19th century fake, a Girona court in 2006 said the pair could keep the painting for the 20,000 euro deposit they had already paid, rather than the 270,000 euro full price they had originally agreed.
In December 2014, the two brothers then arranged to sell the fake Goya themselves to an alleged Arab sheik for 4 million euros, using the same authenticity certificate with which they had been conned a decade before. A mysterious Italian middleman then charged the Spaniards 300,000 euros of their own money as a commission for brokering the deal.
The two conmen duly travelled to Turin to receive 1.7 million Swiss Francs as a down payment as the 300,000 euros - borrowed by the brothers from a friend - were simultaneously handed over to the middleman in Girona.
However, when the conmen attempted to pay the Swiss francs into a bank in Geneva, it emerged that what the Spaniards had actually received were nothing more than photocopies.
To make matters even worse, on leaving Switzerland the two were then detained by French customs, who discovered the fake Swiss Francs in their suitcase, and informed the Spanish authorities.
Whilst the alleged sheik and the Turin middleman have both disappeared, along with the 300,000 euros, the two have now been charged for attempted fraud. As for the fake painting by Goya, it has been confiscated - although the real Goya himself, known for his dark sense of humour as well as being a father of modern-day surrealism, might well have seen the grimly funny side of the con-men's singular failure to make a fortune with his name.
Join our new commenting forum
Join thought-provoking conversations, follow other Independent readers and see their replies