Copenhagen attack: Isis claims responsibility for shooting that injured two police officers in Christiania
The attacker, a 25-year-old man, died in hospital two days after the assault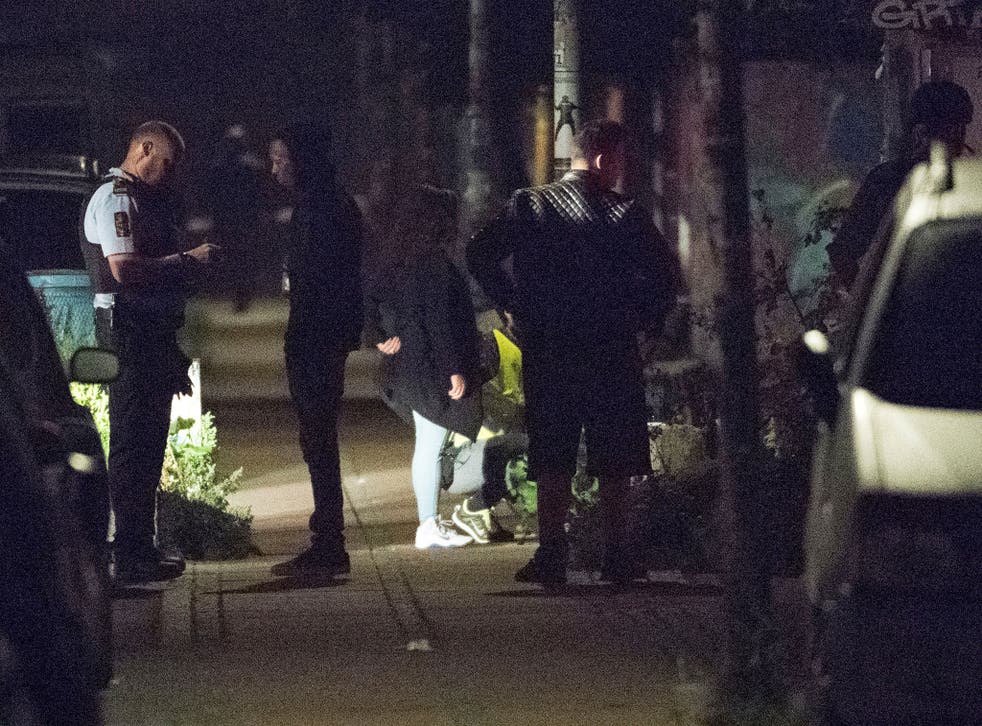 Isis has claimed responsibility for a shooting attack that injured two police officers and a bystander in Copenhagen, despite local claims it was linked to drug dealing.
The officers were assaulted while on patrol in the Danish capital's district of Christiania, which is known for its cannabis trade, on Wednesday.
In a statement released through its online propaganda agency, Isis described the attacker as a "soldier of the Islamic State", saying he was responding to jihadists' calls for followers to carry out atrocities in the West.
Terrorism in 2016: Terror attacks in Europe claimed by Isis

Show all 9
The attacker was criticially injured in the ensuing shoot-out with police and died today in Copenhagen's university hospital.
Two police officers were shot, including one who was seriously wounded, and a bystander was also injured.
Isis' claim of responsibility could not be independently verified and local residents initially linked the gunfight with Christiania's drug trade.
Some of the 600 residents of the district, a semi-autonomous former squatter colony created in the 1970s, vowed to drive criminal gangs who run the cannabis trade out of the area following the attack.
One of the stalls in the infamous "Pusher Street" was dismantled, with locals saying the suspected attacker had worked there.
He was named as Mesa Hodzic, a Danish citizen who was born in Bosnia, but moved to the country at the age of four.
"He apparently has ties to [militant Islamist group] Millatu Ibrahim and sympathies for Isis," police said in a statement.
After Isis released its claim on Saturday, Copenhagen Police said: "Nothing in the investigation suggests that the perpetrator's actions were influenced by his sympathy for Isis."
Rasmus Nordqvist, a Danish MP for the Alternative Party, told The Independent Isis' claim did not prove it played a role in the attack.
"It is beyond despicable that Isis now claims responsibility for a shooting incident in Copenhagen, in which it has no role or influence," he said.
"This attempt to claim responsibility clearly exposes the terror network's opportunism and desperation.
"The unfortunate shootings in Christiania are first and foremost about the authorities' fight against organised crime and the illegal sales and distribution of cannabis.
"Until we are informed otherwise we should be very careful in accepting and uncritically pass on Isis-propaganda."
The group frequently claims responsibility for attacks carried out by supporters, regardless of any direct involvement.
The shooting followed a string of attacks by Isis supporters across Europe, including the massacre of more than 80 people in Nice, a suicide bombing and axe attack in Germany and machete rampage in Belgium.
Several attackers left messages pledging allegiance to Isis or its spokesman, Abu Muhammad al-Adnani, who was killed in an air strike this week.
Adnani featured prominently in audio recordings and videos calling for lone wolf attacks in the West in revenge for air strikes against Isis, with his last announcement released in May.
Join our new commenting forum
Join thought-provoking conversations, follow other Independent readers and see their replies