Italy mafia using coronavirus crisis to profit off poor families, prosecutors say
Mobs reportedly giving out loans during lockdown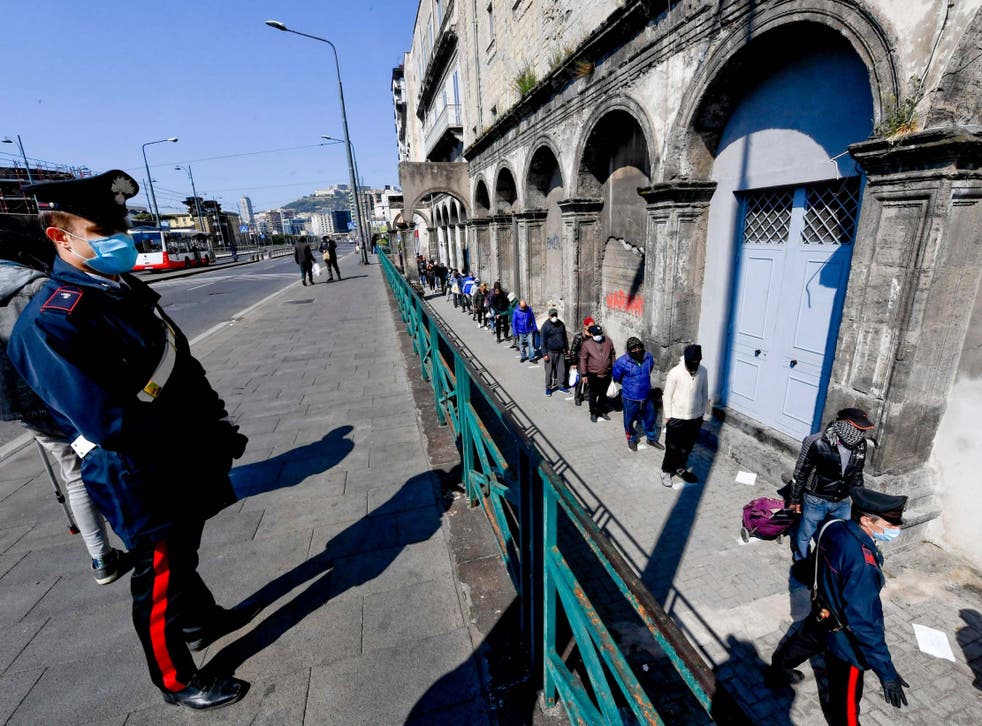 Mafia in Italy have been using the coronavirus pandemic to buy favour with poor families struggling financially, according to prosecutors.
Clans have reportedly been offering loans and food to people in need in what is seen as an age-old recruitment tactic.
Officials have claimed the coronavirus outbreak – which has put the entire country into a state of lockdown – has opened new doors for the mafia to gain people's loyalties.
"We know that 'families of friends', all of them loan sharks, are making themselves available to give money to the people in difficulty," said Amedeo Scaramella, using a euphemism by which clans of the Camorra criminal syndicate are known.
Mr Scaramella, the head of a Catholic group in Naples that fights loan sharking, said the sharks start by offering loans at rates that compete with banks and later entrap borrowers by driving them up to 300 per cent.
Federico Cafiero De Raho, Italy's national anti-mafia prosecutor, said his agents had noticed suspicious activity in Naples, including Camorra clans distributing free food to families struggling for money during the national lockdown.
"We have evidence," Mr De Raho said, declining to give details because investigations are ongoing.
He said past experience suggests the mob could seek repayment for their generosity in the future by asking people to transport drugs, for example.
"The Camorra knows this is the right time to invest," he added.
Antonio Lucidi said his charity in Naples, L'Altra Napoli, has raised more than 150,000 euros (£130,000) to deliver food to families in need so they are not forced to accept handouts from the mafia during the lockdown.
"When hunger becomes a real issue, it's hard to resist temptation," he said.
Italy has closed all non-essential businesses, banned public gatherings and ordered people to stay at home unless it is essential as the country battles its coronavirus outbreak.
The government has promised €400m (£348m) in aid – including the handing out of food coupons - to help the poorest in the country deal with the financial blow of coronavirus and the nationwide quarantine.
More than 165,000 people have been infected with Covid-19 in Italy, according to official figures.
The death toll stood at around 21,700 on Thursday, while more than 38,000 have recovered from the disease to date.
Reuters contributed to this report
Join our new commenting forum
Join thought-provoking conversations, follow other Independent readers and see their replies