Coronavirus: Russia closes borders until May
Borders closed following steep rise in officially recorded cases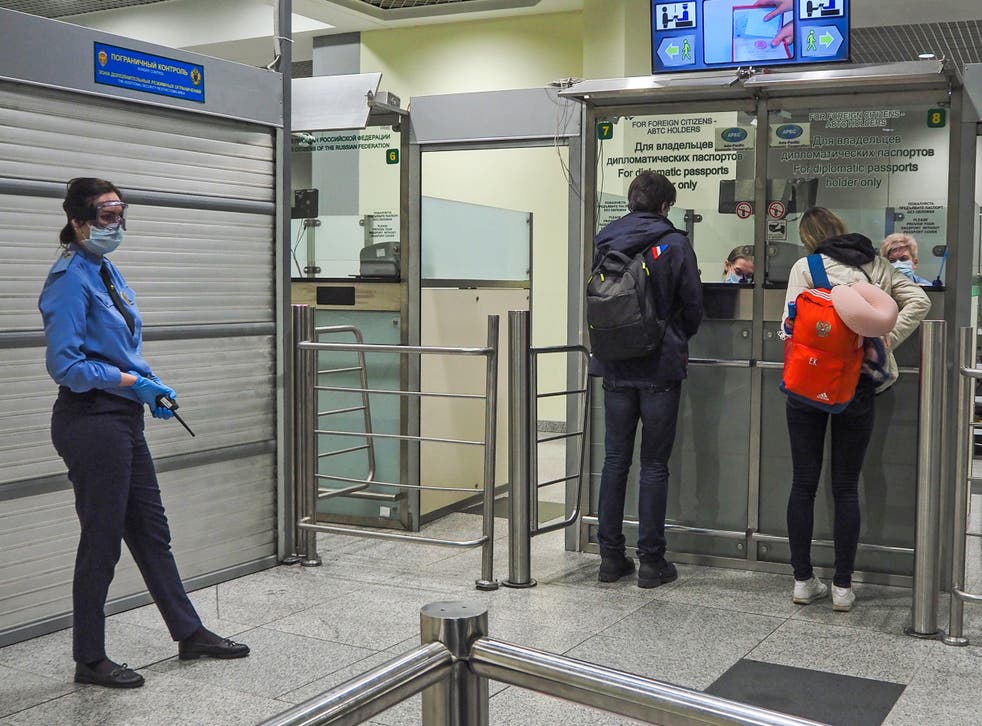 Russia has become the latest country to signal it will close its borders in response to the coronavirus outbreak.
The new measures, which come into force at midnight on Tuesday evening, will last at least six weeks until May 1. They mirror similar restrictions imposed across Europe, as nations attempt to contain the threat of the virus.
The ban will not affect local citizens, diplomats, crew, transit passengers or foreign citizens with residency rights. Exceptions will also be made for those travelling following the death of a family member.
Moscow, which has seen a low level of recorded cases amid a highly rationed testing system, has been spooked by recent steep rises in the rates of infection. In the last 24 hours, numbers have risen by nearly 50 percent to 93 nationwide.
Such unwelcome news provoked a flurry of activity on Monday. First, the government announced it would close the border with Belarus, notionally part of the same union state and common travel area. That incensed the Belarusian president Alexander Lukashenko, who accused "Russian hotheads" of overreacting. Later, Moscow stepped up restrictions on gatherings, limiting numbers to 50, and banning outside gatherings entirely. The restrictions came on top of several measures already in place: temperature testing at airports; school, the closure of schools, libraries and other public spaces; compulsory self-isolation for those returning from "at-risk" countries; and bans on foreigners in museums and theatres.
Some of Russia's neighbours are adopting even more radical measures. Over in Kiev, Ukrainian President Volodymyr Zelensky used a video address on Monday to announce a near lockdown of the country. Public spaces including churches, sports centres, cafes and restaurants would close from Tuesday, he said. Most domestic transport will also stop running from Wednesday — these measures will include intercity trains, planes and metro systems in Kiev, Dnipro and Kharkiv. Transport within towns and cities will continue to run, but restricted to a maximum of 10 passengers in minibuses, and 20 on trolleybuses, trams and buses.
Moscow has faced some criticism locally for not implementing a similarly aggressive approach. But a Kremlin spokesman insisted it had nothing to learn from its neighbour and adversary.
"Some countries are enjoying more success, others less success," Dmitry Peskov said in a morning briefing with journalists. "You could hardly consider the Ukrainian situation to be a model for us to follow."
Join our new commenting forum
Join thought-provoking conversations, follow other Independent readers and see their replies