Corporation tax cut: EU leaders condemn George Osborne's post-Brexit announcement
Germany's finance minister hopes George Osborne 'will elaborate' on the announcement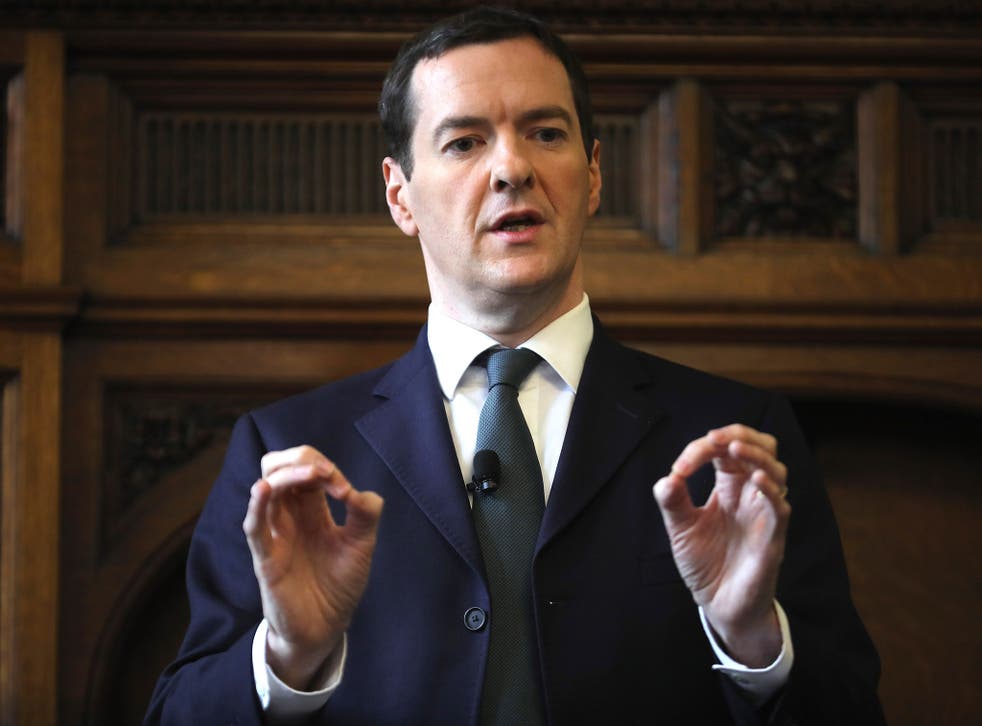 George Osborne's post-Brexit decision to cut corportaion tax as a way of attracting firms to invest in Britain has been criticised by EU leaders as triggering a "race to the bottom".
Germany's finance minister, Wolfgang Schäuble, said Germany had "no intention" of doing likewise after Mr Osborne announced UK corporation tax would be cut by five per cent.
Presenting his 2017 budget in Berlin, Mr Schäuble said his country was "not opposed to fiscal competition" but that it had to be "fair".
The German finance minister added: "[Mr Osborne] made the announcements and I hope he'll elaborate on them."
The EU's economic affairs commissioner, Pierre Moscovici, has also expressed concern over Mr Osborne's decision, saying: "We should not enter into exacerbated fiscal competition between ourselves."
Mr Osborne announced his plans to cut corporation tax following the Leave vote, emphasising the need for Britain to "focus on the horizon and the journey ahead and make the most of the hand we've been dealt".
The chancellor claimed the reduction would make the Britain a "super-competitive economy" with low rates, signalling to multinational corporations that in spite of Brexit, the UK is still "open for business".
The decision has been criticised for threatening to scupper Britain's negotiation position with the EU, countering the union's drive in recent years to try and harmonise taxes across the bloc.
Former director general of the World Trade Organisation, Pascal Lemy, claimed it was "not the right way psychologically to prepare" for negotiations over tax and trade with the EU.
6 ways Britain leaving the EU will affect you

Show all 6
The decision was also criticised by John McDonnell, the shadow chancellor, who described it as a "panic tax cut", saying it didn't "send the right message to those countries that wish to establish a co-operative relationship with us in the future".
Mr Schäuble said the Brexit vote had not had "any negative effects" nor affected Germany "so far", but added that they would "see if that remains the case".
Mr Osborne has proposed to cut the corporation tax from 20 per cent to 15 per cent, but he has given no target date for the cut.
Tax rates currently stand at 33 per cent in France, 30 per cent in Germany, 31 per cent in Italy and 40 per cent in the USA.
Join our new commenting forum
Join thought-provoking conversations, follow other Independent readers and see their replies