Costa Concordia: Eerie images from inside the sunken ship
The ship has remained off the coast of Italy since it sank in 2012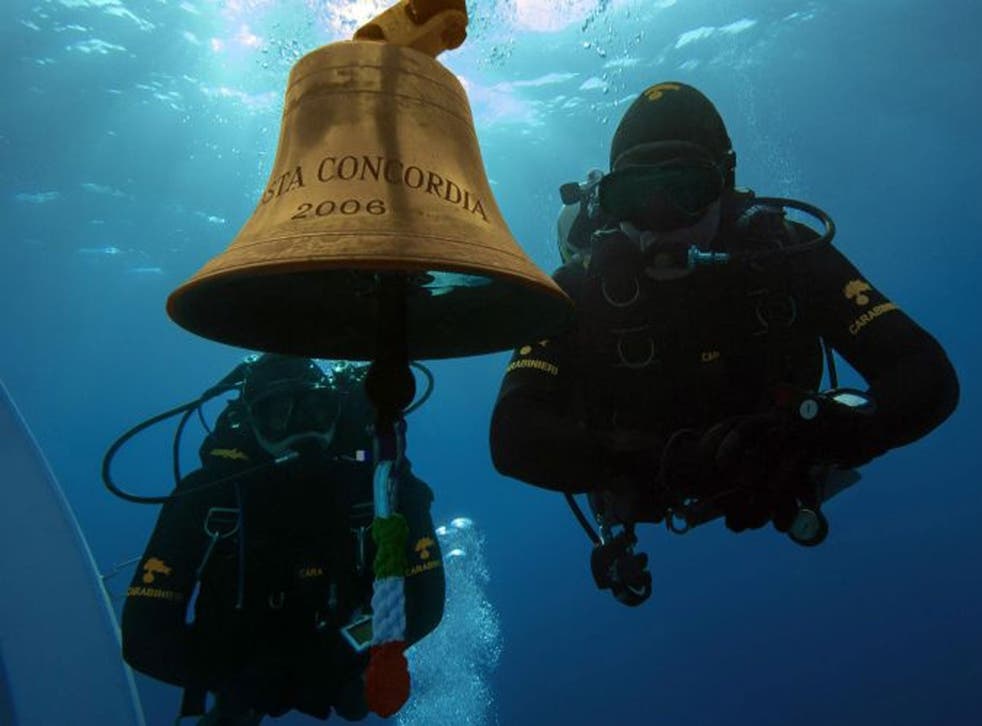 A startling video revealing the inside of the Costa Concordia cruise liner has been released days before experts will attempt to tow away the luxury ship, which sunk off the Italian coast in 2012.
Thirty-two of the 4,200 passengers and crew members died when the vessel crashed into the rocks on the island of Giglio.
The footage shows small fish flitting past the Carabinieri police divers as they swim further into the wreckage which has become covered in algae.
What appear to be smashed doors, destroyed seating areas and peeling wood throughout the ship are also shown in the eerie footage.
In the concluding shots, a diver discovers the ship's ornate central atrium, some of which sits above the waterline, the Telegraph reported.
The videos comes ten days before the liner will be towed away from the Italian island.
The hulk of the 290-metre ship was righted and secured in a complex operation off the Tuscan holiday island of Giglio last September and, with the arrival of calm summer weather, is now due to be towed to Genoa to be broken up for scrap.
Costa Concordia: Inside the sunken cruise ship

Show all 6
The last of 30 stabilising devices or "sponsons" was attached to the wreck on Thursday and technicians will now start to test all the systems for the final refloating, the Concordia Wreck Removal Project said in a statement.
"Following installation of the last sponson, we can start the countdown to refloating and final departure of the wreck," Michael Thamm, chief executive of Costa Cruises, a unit of the liner's owner Carnival Corp, said in the statement.
The organisers said the last phases of the project to remove the 114,500-tonne vessel, the largest maritime salvage in history, would be explained in detail in the next few days.
A consortium including oil services group Saipem and the Genoa-based companies Mariotti and San Giorgio will carry out the dismantling.
The ship's captain, Francesco Schettino, is on trial accused of manslaughter, causing a shipwreck and abandoning ship.
Additional reporting by Reuters
Join our new commenting forum
Join thought-provoking conversations, follow other Independent readers and see their replies