Crane proposal in the Netherlands a smashing success
A novel proposal method went awry when the hired crane crashed through a neighbour's roof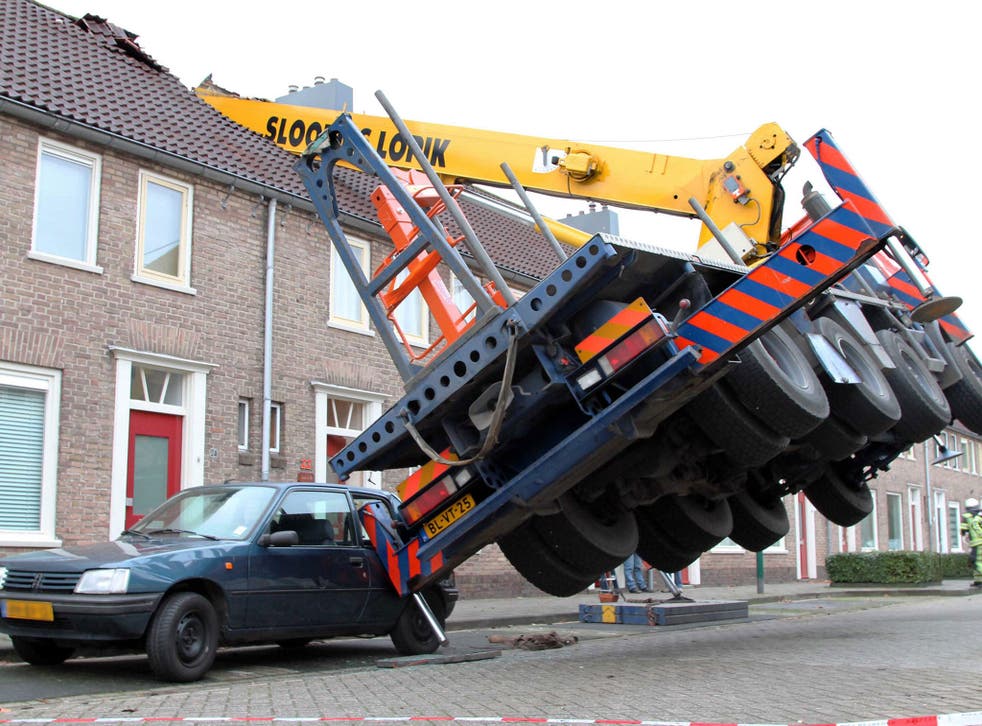 A perfectly planned marriage proposal went badly wrong yesterday when a crane smashed through the roof of a neighbour's house.
The unnamed man had hired a crane in the Dutch town of Ijsselstein to lower himself into the garden of his fiancée-to-be early in the morning.
Instead the crane toppled over and crashed into the home of the woman's unsuspecting neighbour.
Algemeen Dagblad, a Dutch news site, reported that the girlfriend accepted the calamitous proposal anyway and the couple travelled to Paris to celebrate their engagement the same day.
Six apartments have been evacuated, including the house that the crane hit, which has been declared unsafe.
The town's mayor has travelled to the site to assess the damage.
Join our new commenting forum
Join thought-provoking conversations, follow other Independent readers and see their replies