Crowd 'cheers' as fire breaks out at home for refugees in Germany
Authorities believe the fire was caused by arson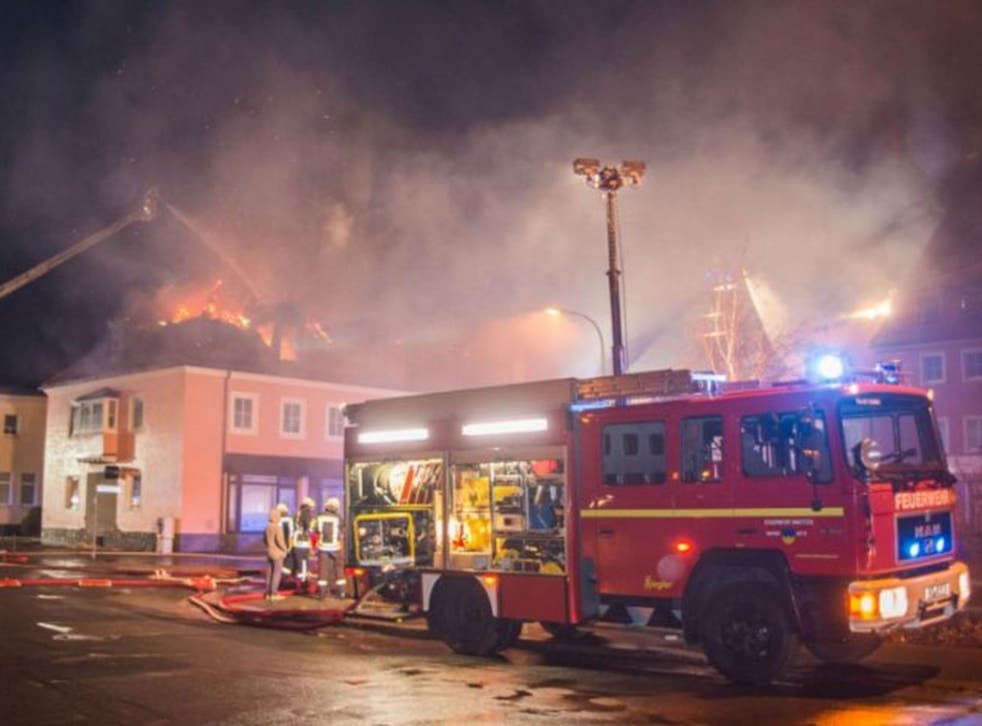 A planned home for asylum seekers has burned down in Saxony, eastern Germany, as bystanders cheered, police said.
Police said no one was injured, but a group of people gathered outside, some "commenting with derogatory remarks or unashamed joy" about the fire.
Three people were ordered to leave the scene after hampering firefighters' work, while two others were detained.
Investigators found traces of a fire accelerant at the scene and believe the fire was caused by arson.
The building in Bautzen, known as the Husarenhof, was originally a hotel and was being modified to shelter asylum seekers.
It wasn't immediately clear whether the building could be restored.
Saxony is home to anti-immigration group Pegida.
On Thursday, a mob shouting "we are the people" and "go home" blocked a bus carrying asylum seekers outide a refugee home in Clausnitz.
Saxony governor Stanislaw Tillich described the two incidents as "appalling and shocking" and described the perpetrators as "criminals".
"This is abhorrent and disgusting," Mr Tillich said in an interview with the Funke newspaper group. He pledged that authorities will investigate and "bring everyone responsible to account".
Additional reporting by Press Association
Join our new commenting forum
Join thought-provoking conversations, follow other Independent readers and see their replies